Cold and sunny afternoon
FTLComm - Tisdale- Thursday, April 29, 2004
It has been awhile since I last posted a QuickTime VR panorama and when I looked at those clouds (bottom of story) this afternoon I just wanted to get out and capture that sky to share with you.
Yesterday's snow pretty well disappeared by 9:30 this morning and though the temperature got up to 12º the wind was really aggressive. As I did the twelve pictures that are assembled in the 360º scene below I was wishing I had mittens and a fat fur hat as my teeth were chattering by the time I got the tripod folded up.
To see the image below you must have the most recent version of QuickTime installed in your computer. So if no image appears click here to download. Use your cursor to turn the scene around and shift should enlarge the image while the control key should shrink it.
QuickTime VR images like the one above are created from a series of images photographed in sequence and assembled using software for that purpose. If there is a scene in Tisdale that you would like to see send along your request and we can try to create it for you.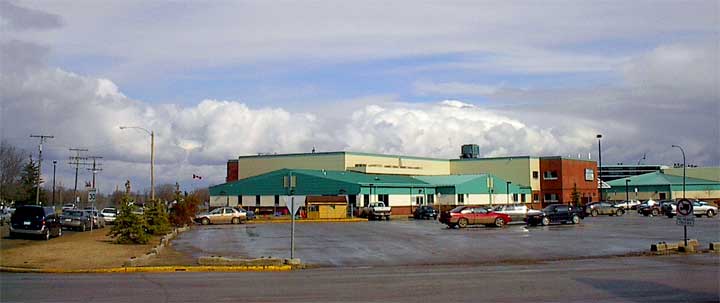 Return to Ensign - Return to Saskatchewan News

This page is a story posted on Ensign and/or Saskatchewan News, both of which are daily web sites offering a variety of material from scenic images, political commentary, information and news. These publications are the work of Faster Than Light Communications . If you would like to comment on this story or you wish to contact the editor of these sites please send us email.

Editor : Timothy W. Shire
Faster Than Light Communication
Box 1776, Tisdale, Saskatchewan, Canada, S0E 1T0
306 873 2004

e