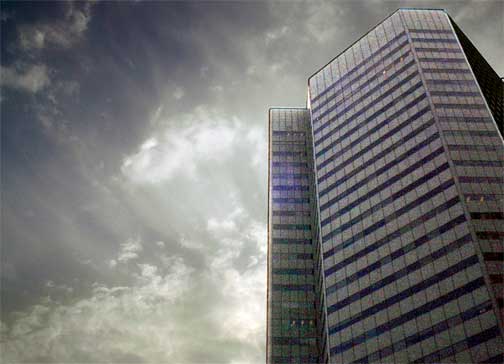 The first time I saw it I just thought it was a simple mistake and then when it became a pattern I realised that there was something going on here. It is common practice in Winnipeg for local businesses and residents to post mail and not include the name of the province, they merely put Winnipeg on the address. Curious little factoid by itself but perhaps a revealing piece of awareness.
Manitoba is not alone in being overwhelmed by a single community there are other places where a large centre seems to be the centre of the universe for all who dwell therein as often Toronto is accused of treating the rest of the country as though it was a sort of suburb. Essentially, we all have to come to terms with the concept of urbanisation as Canadians, especially new immigrant Canadians have become a country of city people. Politically and economically we really have the children's story of the city mouse and country mouse coming to reality among us and it is more than a little disconcerting.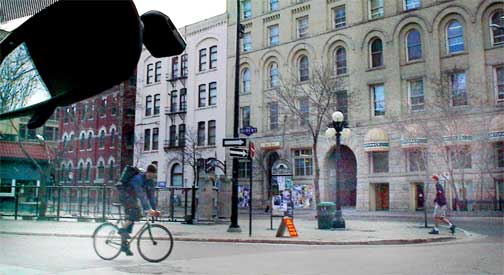 No doubt there have always been misunderstandings and lack of trust between urban and rural people but I sense that even urban people have considerable detachment from each other and from city to city.
We live in a time where common purpose and common awareness is no longer a desirable thing but may well be essential to survival as a country a culture and a way of life. We can see clearly that Canadians, by their geographical location do not see eye to eye at all on environmental issues and with dire consequences of global climate change already well in progress this is a disaster.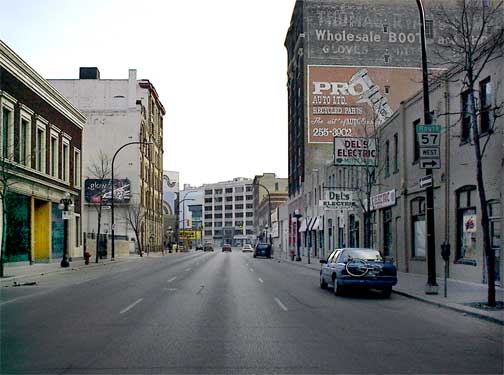 Gasoline prices went to $111.9 today in Tisdale 5% increase on top of last week's 7% increase yet most Canadian communities of all sizes do not have the design or infrastructure to accommodate any other means of transportation other than the private, now prohibitively expensive, vehicle. Commuters work their way to work around all communities in Canada without the benefit of buses, trains or close enough proximity to use muscle power. The only passenger train to work in Saskatchewan does not even stop at any other place other than Saskatoon and with these fuel prices air travel is simply going to become impossibly expensive.
Our social safety net, unemployment insurance, welfare and universal medicare are under chronic attack. Our neighbour to the South is unable, with its massive debt load, to provide these kinds of services to its people and is bound and determine to visit its inherent mass poverty on us and Mexico, through the free trade agreement. We need to work as a common people coast to coast to keep Canada Canadian but our urban communities and that split between rural and urban people is a threat to these same social values.
Meanwhile, the urban issues that have been mentioned before on this site have not one sign of being addressed. Crime, unemployment, malnutrition, racism are issues that are neither being dealt with and seem to be actually increasing in their intense disruption of life of those below the ever rising poverty line. More police and harsher sentences will do nothing to reduce crime rates as history has shown this time and time again. In the eighteenth century there were some fifty or more crimes that rated the death penalty in England including the theft of something as valuable as a handkerchief and crime rates soared. Ultimately, the citizens of a society have to demand that their politicians come to terms with the real issues of the society, that time is definitely right now.
This page is a story posted on Ensign and/or Saskatchewan News, both of which are daily web sites offering a variety of material from scenic images, political commentary, information and news. These publications are the work of Faster Than Light Communications . If you would like to comment on this story or you wish to contact the editor of these sites please send use-mail.
Editor : Timothy W. Shire
Faster Than Light Communication
Box 1776, Tisdale, Saskatchewan, Canada, S0E 1T0
306 873 2004