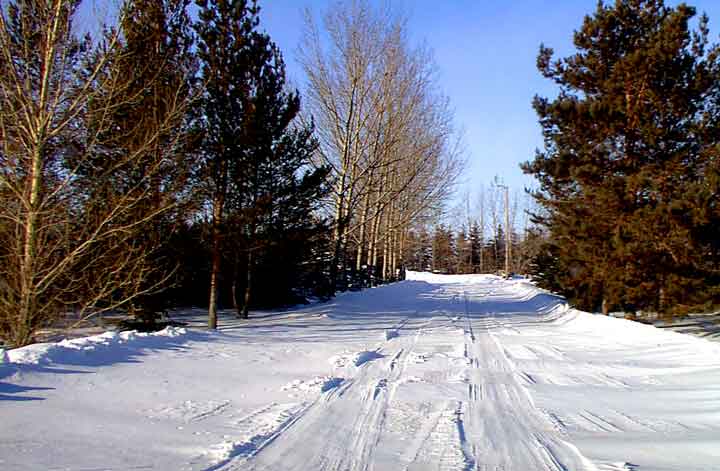 Is this where we are?
FTLComm - Tisdale - Monday, February 10, 2003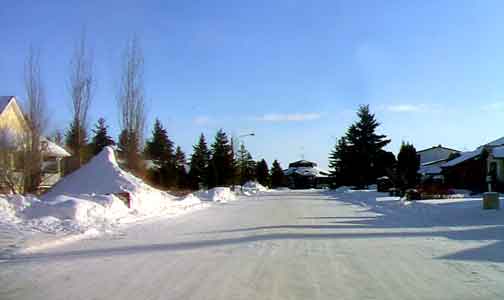 I realise that the title of this story seems odd, but so is the concept. What I want you to do is just let your memory kick in and summon scenes you have experienced and conversations you have heard and then put those scenes and conversations to the test. The test is, in the context of the present and in this location, are the characters you see and hear, aware of where and when they are?

When you drive up that driveway at the top of the page, or roll down this street, or gaze at those trees with their great shadows, is that where you are?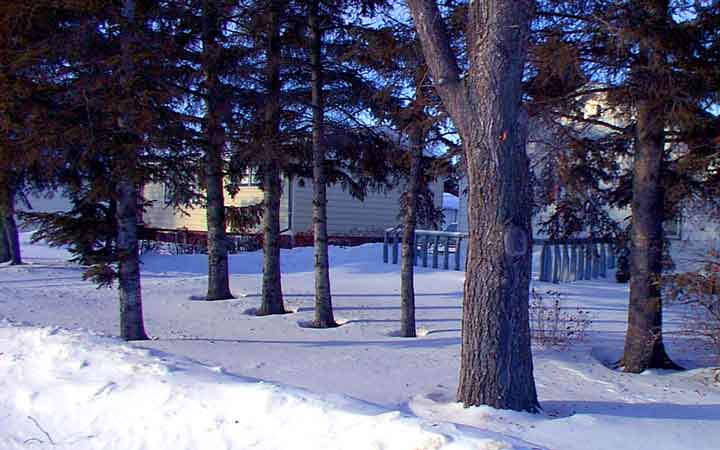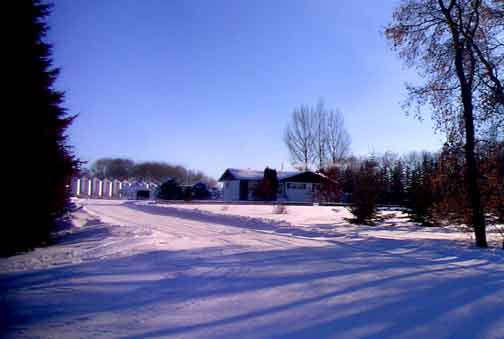 The actual experience for most people is that they exist where their mind has placed them. For many, the real world to them, is the one they have experienced and they may well perceive themselves locked in time out of step with the calendar and clock on the wall. As a principal, it was always a wonder, to see a new teacher put themselves to the task in a new school and new surrounding, while for the most part, their consciousness was still somewhere far away, where they once had been.

Spatial and temporal awareness, though something we should all expect to be automatic, are actually extremely hard for people, people of all ages and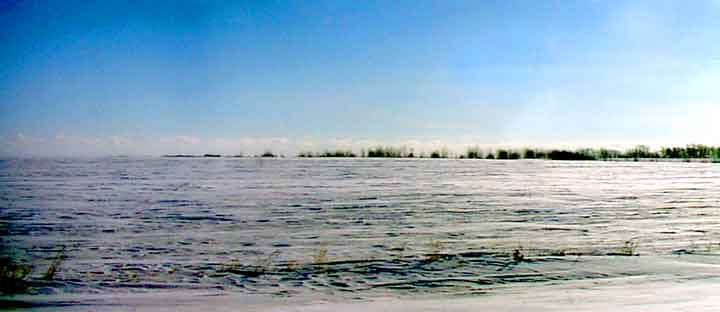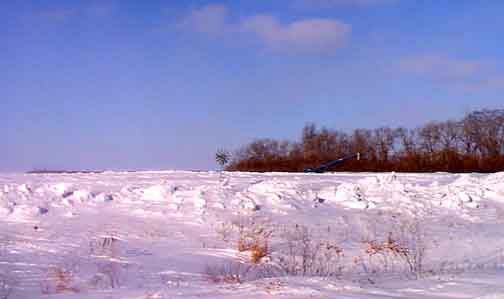 all backgrounds.

If you grew up and spend much of your life on the flat expanses of the Regina plain, or Kindersley, or Weyburn, the scene above would almost seem normal and surprisingly many people, with that background, might filter out that fringe of trees that tells you that you are indeed in the Northern Grainbelt.

This scene is one of adaptation, as this farm yard depends upon the dug out hidden behind snow which has been piled up around it to fill it come spring and the trusty little windmill stirring the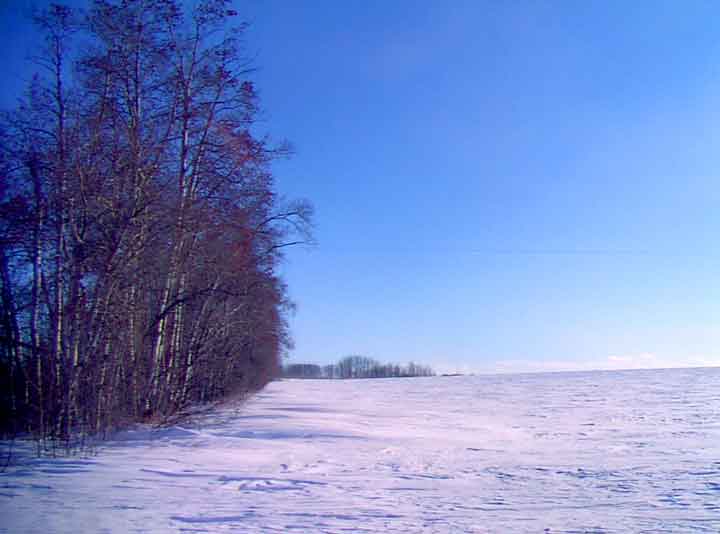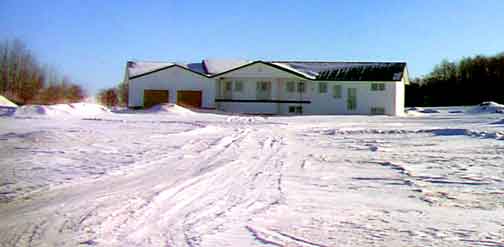 water beneath the ice.

The odd arrival of winter caught these trees (above) with their leaves still attached, but the field and the horizon give you place, awareness of winter, awareness of the harshness of these surroundings, perhaps even better depicted, here in this new farm house, with its metal roof triple insulated windows and two car garage.

These scenes are normal, normal for here, they are what this country is about and that is something that we so often talk ourselves out of awareness, as we forget that the main adversary, the challenge that we first have to contend with, is something none of us have the least control ove,r and that is, the violence and authority of the weather and the durability and determination of the soil beneath our feet and wheels, that will, if given only a bit of a chance, grow things.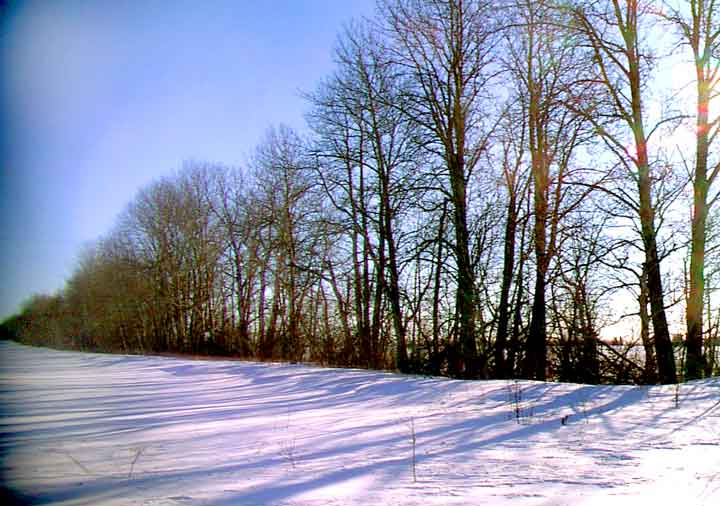 ---
Return to Ensign - Return to Saskatchewan News
This page is a story posted on Ensign and/or Saskatchewan News, both of which are daily web sites offering a variety of material from scenic images, political commentary, information and news. These publications are the work of Faster Than Light Communications . If you would like to comment on this story or you wish to contact the editor of these sites please send us email.
Editor : Timothy W. Shire
Faster Than Light Communication
Box 1776, Tisdale, Saskatchewan, Canada, S0E 1T0
306 873 2004