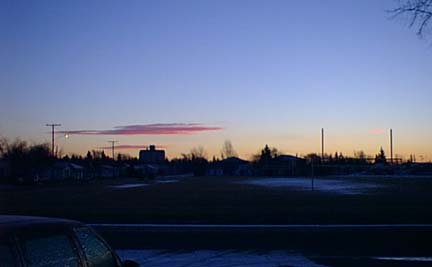 "The sky is the only roof
I have over my head,
and when I'm weary,
mother nature
makes me a bed,
like the birdies
that sing in the trees,
I'm breezin' along
with the breeze."
The top picture was taken right around seven this morning and the one on the right shows this morning's sky facing East at 8:20. As you can see we have only a trace of snow on the ground while Judy told me she spent an hour last night shovelling snow in La Ronge.