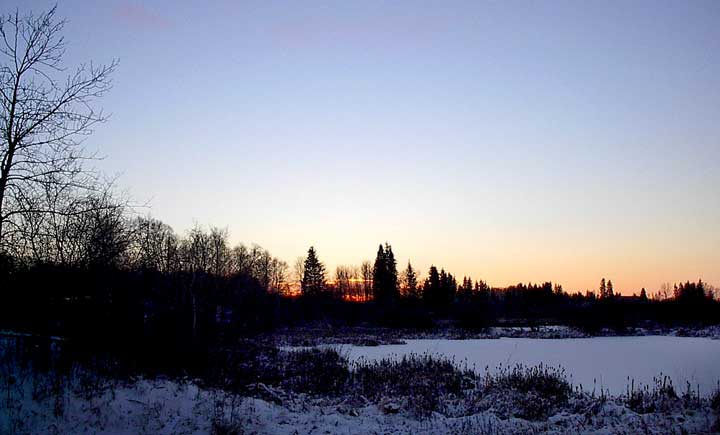 This will be a winter of discontent
FTLComm - Bjorkdale - Sunday, November 23, 2003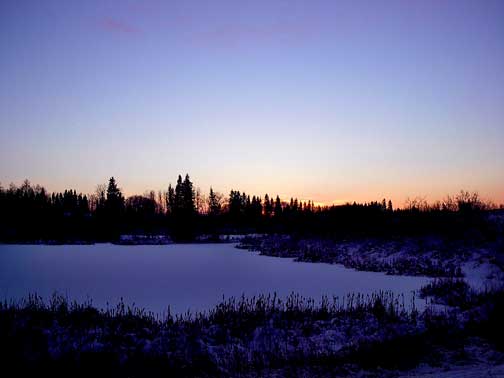 As we drive along I am in the habit of switching on the radio at the top of each hour to catch the CBC news. We were enjoying the Saturday evening sunset and I brought the van to a halt to take these pictures just East of Bjorkdale.

But ringing in my head was the rising death toll in Iraq, with a scene like this so cold and still it seemed like some crazy story of soldiers, a couple at a time each day, dying in some desert city or road and the knowing that their fellow soldiers will kill some civilians out of frustration, for this is not terrorism, it is a war of occupation.

I suspect that most folks have forgotten a similar conflict slip from their memories. It is time to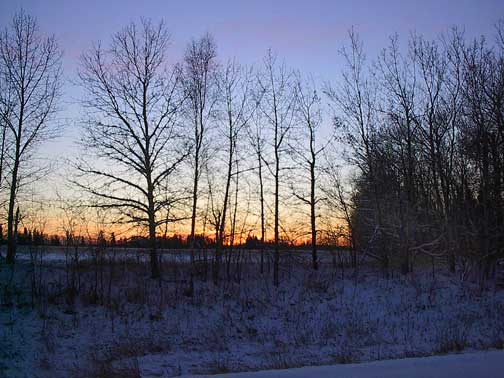 refresh those memories as winter sets in, a winter of grave discontent.

If you have not heard these terms before it is your responsiblity to find out what they are about. A war decades ago, when once before Americans interferred:
fortified villages
Westmoreland
Danang
Gulf of Tonkin incident
Fire free zone
Mai lai
Captain Ernest Medina
DMZ
Tet
Hue
Ka Son
Light at the end of the tunnel
Originally US forces slipped into Vietnam just to over throw the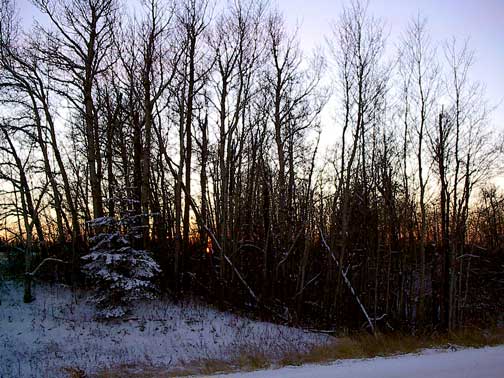 government. CIA guys murdered Diem then a civil war began. The US responded with a small force of instructors (so-called advisors) to train South Vietnamese forces and many of these were killed. It was then decided to invade, sort of, but without a direct threat, the US president had no authority to launch an invasion, so a supposed navy confrontation was alleged to have taken places and the Marines were sent into Danang. As the US sustained causualties they took their revenge on the "gooks," anyone the could find. Over 500 murdered at Mai Lai and perhaps as many more in neighbouring villages.

No victory can be achieved in such a conflict, not then, or now.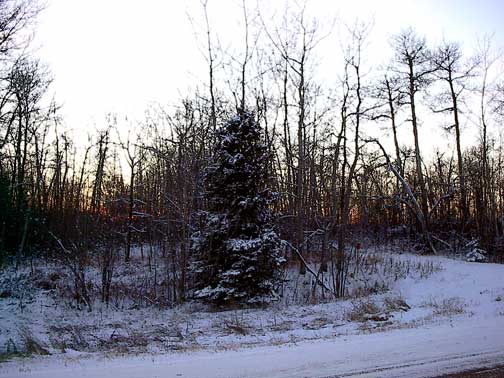 There is no terrorism in Iraq only American soldiers occupying a country and the people of that country are fighting back. Many of them will be killed as their houses are searched for arms and many will die in futile attempts to kill the occupying force. This winter does not look good, as the level of fighting will almost certainly escallate.

The rhetoric will continue attempting to justify their presence, but there are no weapons of mass destruction and the present regime of chaos is as bad, or worse, than the one it replaced. No democracy, no peace and no hope, but only the chance that if you kill Americans they will in time pack up and go home, just as they did from Vietnam.

---
Return to Ensign - Return to Saskatchewan News
This page is a story posted on Ensign and/or Saskatchewan News, both of which are daily web sites offering a variety of material from scenic images, political commentary, information and news. These publications are the work of Faster Than Light Communications . If you would like to comment on this story or you wish to contact the editor of these sites please send us email.
Editor : Timothy W. Shire
Faster Than Light Communication
Box 1776, Tisdale, Saskatchewan, Canada, S0E 1T0
306 873 2004