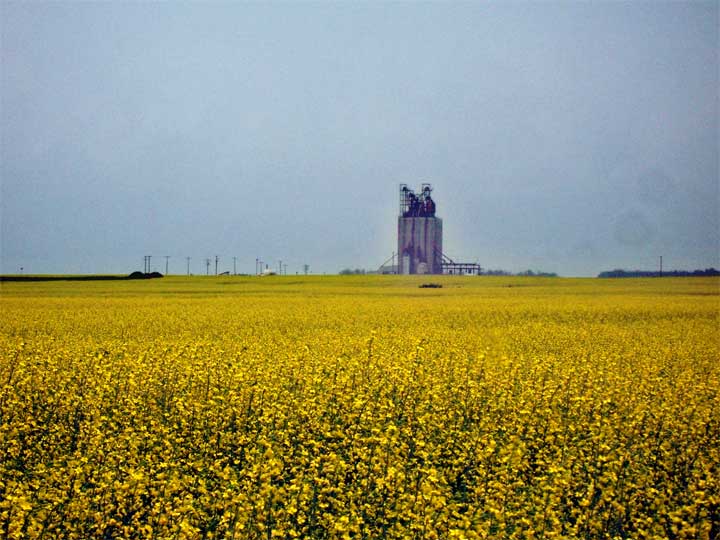 Progress
FTLComm - Tisdale - Tuesday, June 10, 2007
Progress can be a hopeless to impossible thing to measure as we look for signs we may over look just the opposite.
But, if optimism has anything to do with it we are in good shape. The Co-op has more bins being assembled and ready for sale than other years and Tisdale's major employer, Northern Steel Industries is cranking out product day after day. Below we see the small tank production at York's plant, which does specific production for Northern Steel.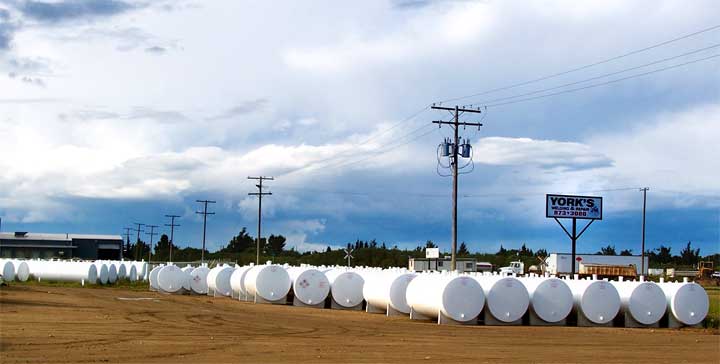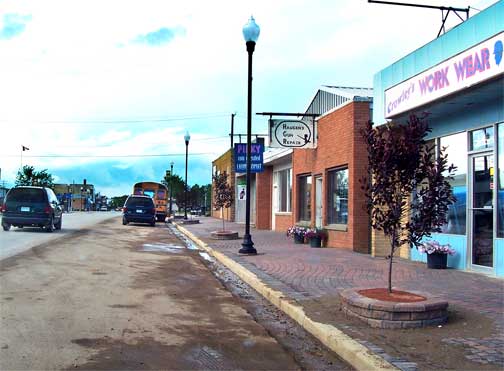 The phase 4 development of Tisdale's downtown got off to a flying start and despite some wet days the project is perhaps a bit ahead of schedule with the paving bricks in place and most of the new light standards on the job.
All four of Tisdale's new houses have either been sold or built for their owners and all are nearing completion while at the same time the triplex built during the winter has all three condos occupied.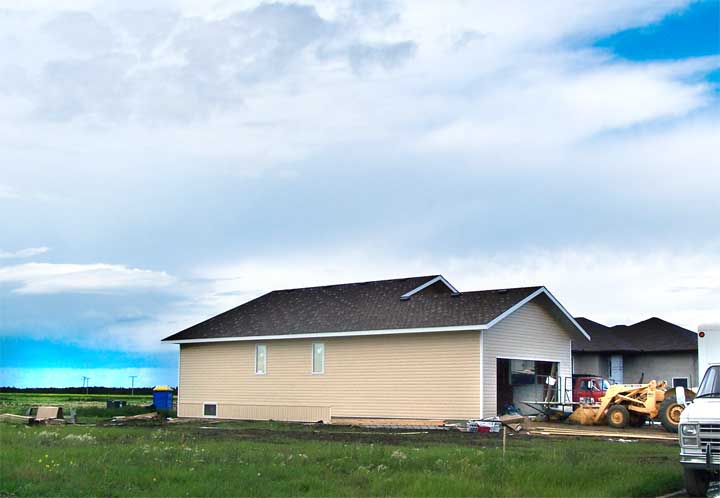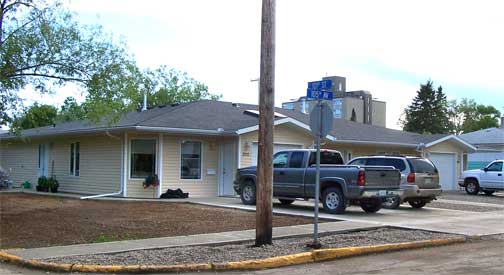 The heavy capital businesses of Tisdale seem to be perking right along with John Bob's lot filling and depleting with each season, business seems equally good for agricultural equipment at Kramer Tractor and Bow Mar Sales is receiving deliveries of new vehicles every week and the lot is not filling up as sales is moving right along.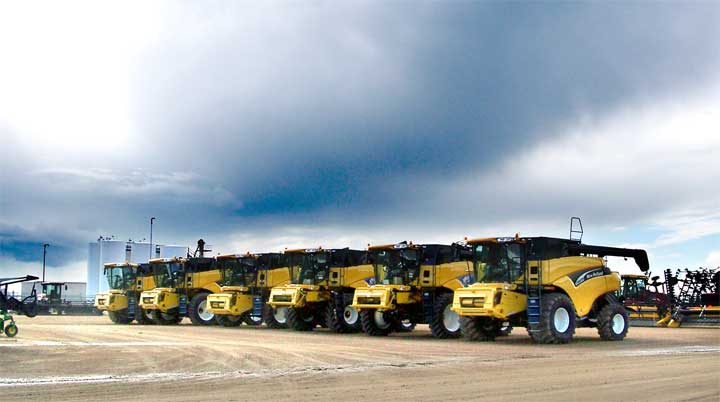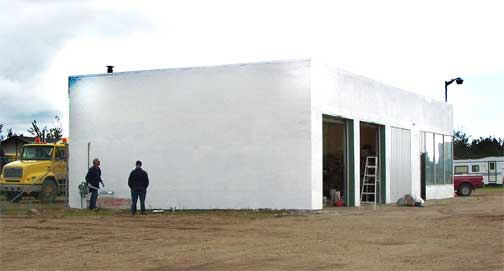 It is optimism that most impresses me as Superior Gas was in the midst of giving their building a paint job even though it was raining on and off all day and only a block away fresh paint was going on to the Mr. Ribs restaurant.
On the very Northeast corner of town what once was a car wash business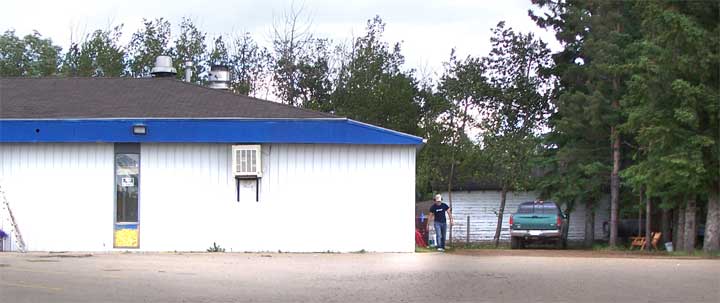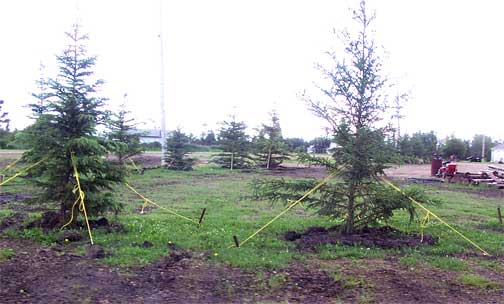 is rapidly being transformed into a very classy yard. In the past few years the yard has had a remarkable garden but this year the whole property has been lined with a full set of transplanted evergreen trees. This is going to become a really attractive property and really is upgrading that part of the town.

So does any of this represent evidence of progress. In my opinion I think so! Little by little we are seeing Tisdale grow with more new homes each year and we are also seeing the quality of life improving. Some of the things are subtle but definitely important. The new water treatment plant is now well beyond its set up stage and the water in Tisdale will gradually improve dramatically. There is no doubt about the improvement of the legacy project on downtown Tisdale and you will see more and more people taking advantage of the improved environment.
Talk is as we always say, "cheap". We can talk about a new ethanol plant, a new hotel complex and listen to rumours of new retail outlets moving into the community but what we have on this page to day is real stuff, those things you can see and take a picture of and it all seems to add up to one simple thing - progress.
---
Return to Ensign
This page is a story posted on Ensign, a daily web site offering a variety of material from scenic images, political commentary, information and news. This publication is the work of Faster Than Light Communications . If you would like to comment on this story or you wish to contact the editor of these sites please send us email.
Editor : Timothy W. Shire
Faster Than Light Communication
Box 1776, Tisdale, Saskatchewan, Canada, S0E 1T0
306 873 2004