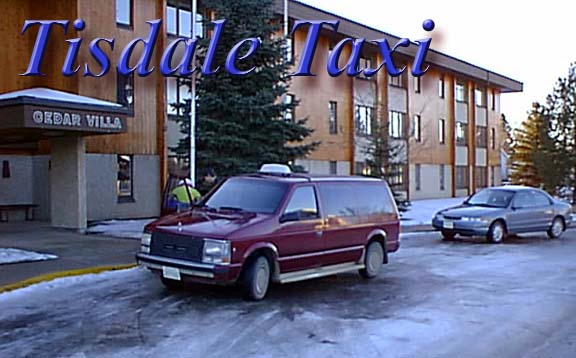 FTLComm - Tisdale - December 2, 1999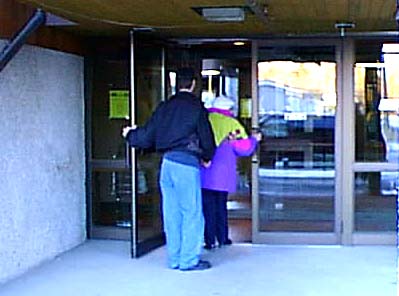 It has been years since Tisdale last had a taxi service. When Greg Wesnoski decided the time was right and wanted to get into business he discovered that Tisdale did not have a bylaw to permit the service and so he set about getting the ducks in a row and he has been in business now serving the community for some time.

Operating with a flat rate Greg uses his Cell phone, 873 9080 to receive calls from his customers and he is on his way.

Having a taxi in town makes a big difference as many folks do not have cars and like to have the independence and go out when they want. Though Tisdale is small and you can walk anywhere, with the ice the way it was Wednesday it was treacherous with every step.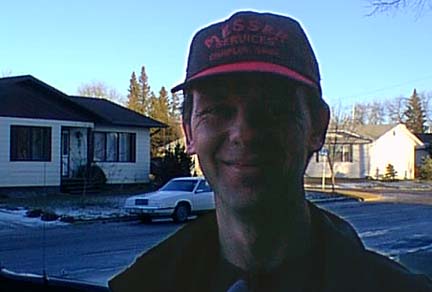 Greg Wesnoski is from the Porcupine Plain area where his family still makes their home. He owns the dry-cleaning business here in town and fits in his taxi work with the operation of the dry-cleaning and laundry business.

Ensign would like to wish Greg the best in this venture which is a positive addition to the community.

You might wonder if this is a paid commercial message, it is not. Ensign recognises the businesses it does as a service to you the reader and no articles have ever appeared in this publication as paid advertisements.