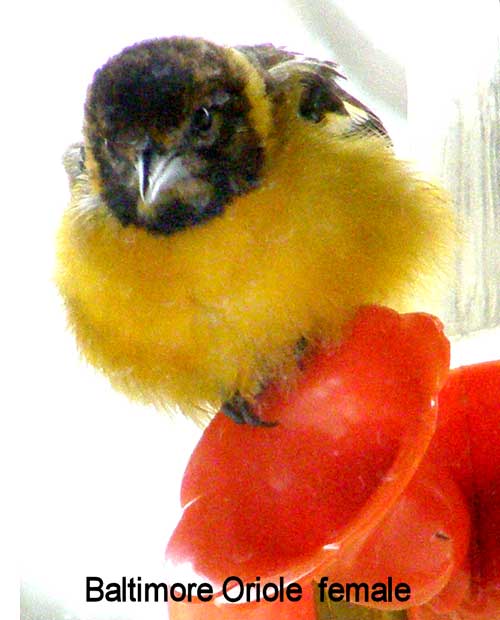 Spring may be here at last, and even though it was still cold outside, the first pair of Baltimore Orioles arrived in our yard on the 20th of May.
Our feeder was not out yet, but they were looking for it, so we scrambled to get it out there. A few days later two more pairs came along and the flashes of orange as they vied for a spot at the feeder, made quite a show.
It seems all our neighbours and almost anyone else we spoke to, also have Orioles, and it seems unusual that there are so many around.
A couple of years ago, we were lucky to see one pair.
Sadly they only stay a few days before moving on to their nesting grounds.
Editor's note: Helen shared with us a female back in June of 2004.