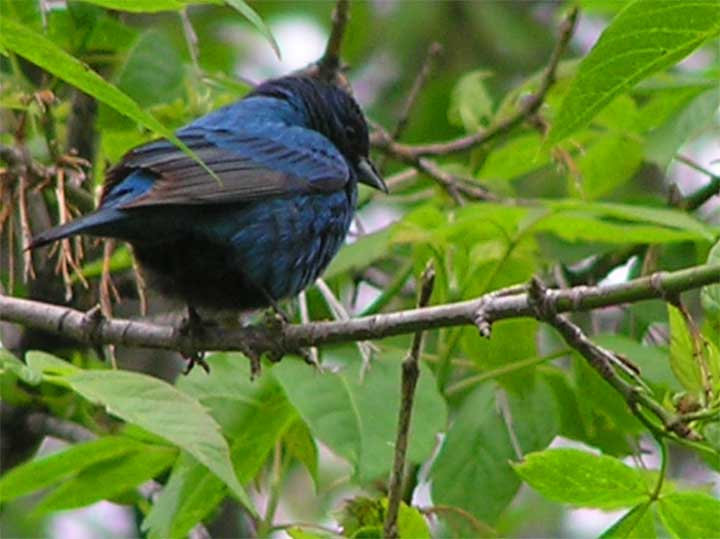 Indigo bunting
Crooked River - Friday, June 10, 2005 by: Helen Carson
We were quite excited to see this beautiful deep blue bird at our feeders a few days ago. I had heard of one or two sightings in the area, but this is a first for us. A small bird, about the size of the American Goldfinch, this blue fellow is in the blue finch family.
He kept busy flying back and forth between the maples & the feeders all day, so with the overcast sky adding to poor shooting conditions, this picture was the only good one I was able to get.
Return to Ensign - Return to Saskatchewan News
This page is a story posted on Ensign and/or Saskatchewan News, both of which are daily web sites offering a variety of material from scenic images, political commentary, information and news. These publications are the work of Faster Than Light Communications . If you would like to comment on this story or you wish to contact the editor of these sites please send us email.
Editor : Timothy W. Shire
Faster Than Light Communication
Box 1776, Tisdale, Saskatchewan, Canada, S0E 1T0
306 873 2004