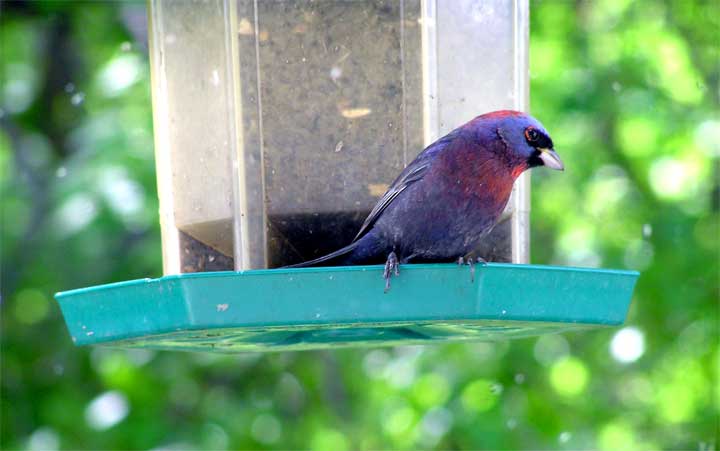 Varied bunting
Crooked River - Thursday, June 16, 2005 by: Helen Carson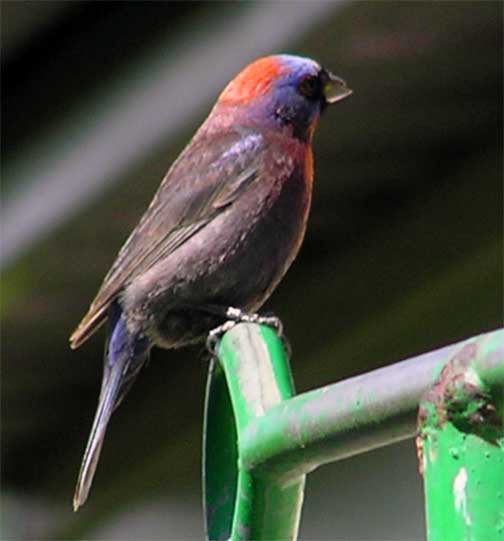 Spotted a new bird at the feeders today.

The Varied Bunting is a small bird, slightly smaller than a Goldfinch and is classed as a blue finch, according to Petersonís Field Guide.

His colouring is described as a plum coloured body with a blue crown, face & rump and a red patch on the nape. At a distance he looks black.

The female (not seen so far) is plain gray-brown with no distinctive markings.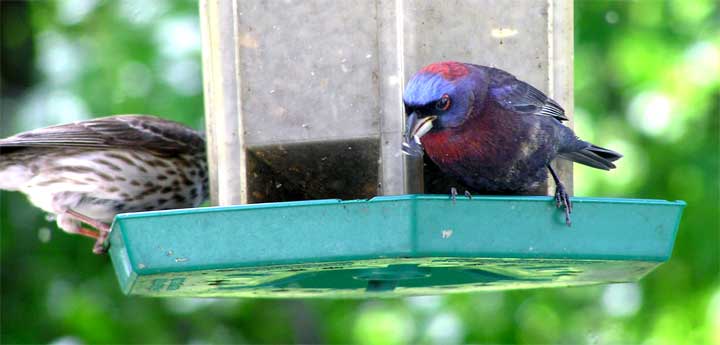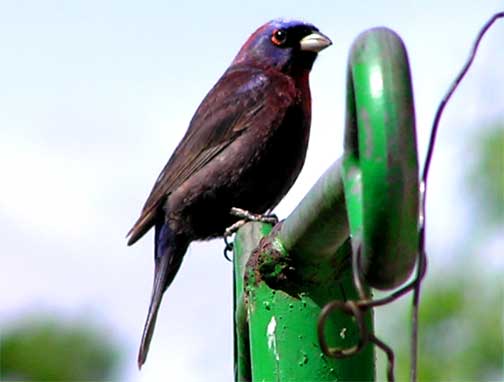 He seems quieter than the Indigo Bunting, so maybe heíll hang around longer.

He also shows an aggressive attitude when other birds land near him on the feeder.


This bunting spent time sipping from the Hummingbird feeder as well.
Return to Ensign - Return to Saskatchewan News
This page is a story posted on Ensign and/or Saskatchewan News, both of which are daily web sites offering a variety of material from scenic images, political commentary, information and news. These publications are the work of Faster Than Light Communications . If you would like to comment on this story or you wish to contact the editor of these sites please send us email.
Editor : Timothy W. Shire
Faster Than Light Communication
Box 1776, Tisdale, Saskatchewan, Canada, S0E 1T0
306 873 2004