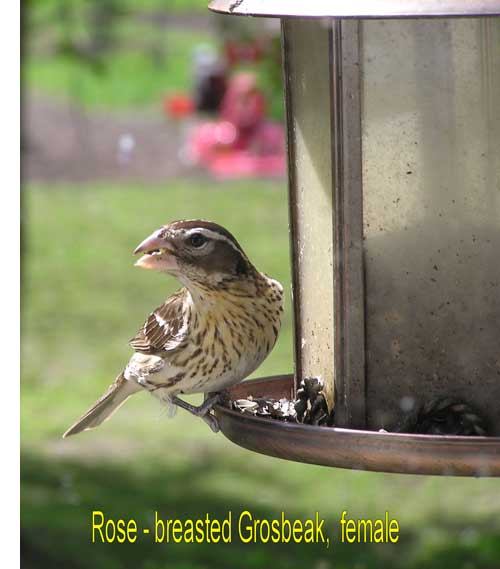 Who does not enjoy the bright colours of the male Rose-Breasted Grosbeak.
In flight, rose-red wing linings are visible.
The female is a tan streaked bird with buff coloring on the breast and has a striped crown. Wing linings are yellow. A pretty bird too.
Editor's note: The spectacle of these birds at a feeder brings a smile to one's face. In May of 2007 Helen showed us another pair of these birds.