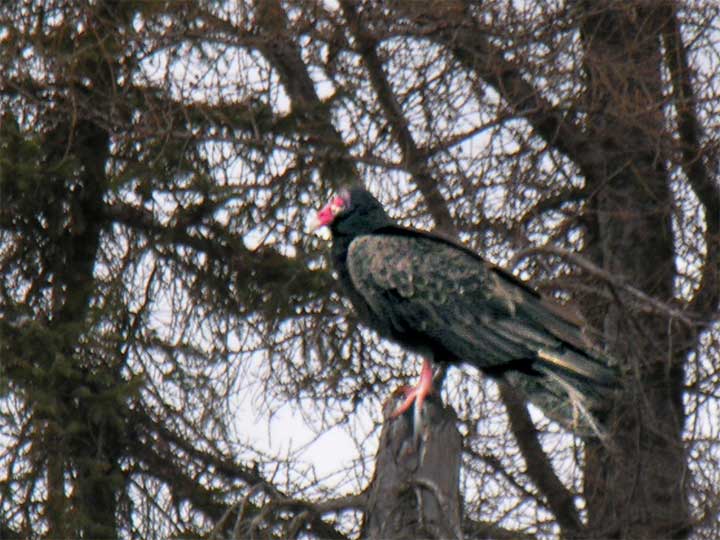 Turkey vulture, Cathartes aura
FTLComm - Archerwill - Wednesday, April 30, 2008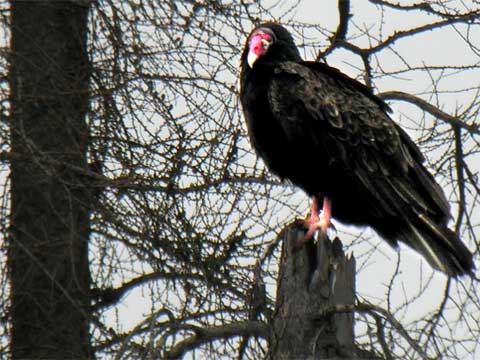 With a six foot wing span this carrion feeder is only slightly smaller than a bald eagle primarily lives in South western United States. It is also native to southern Saskatchewan where it is often seen gliding on dihedral wings in the summer skies south and west of Swift Current. It is common enough in Saskatchewan that most people have seen one thinking it is just a big old hawk.
It is interesting that both male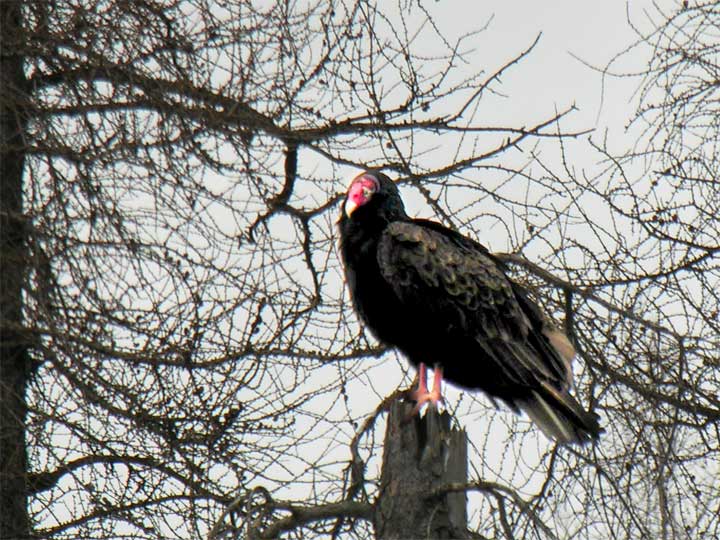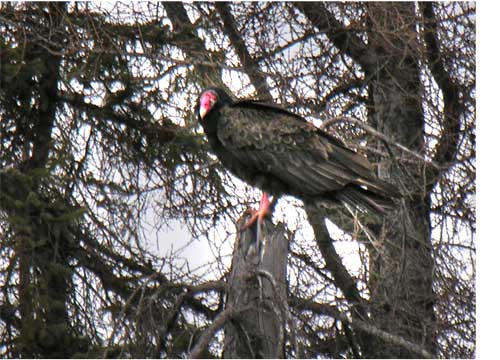 and females look the same but young birds will have blackish heads rather than the red featherless head seen on this mature animal.
They are not given to voice but will hiss or give a low grunt if cornered. If you see one on the ground it will be feeding on carrion or as in this case perched atop a dead tree.
Thanks to Darlene Shire for getting us these pictures.
---
Return to Ensign
This page is a story posted on Ensign, a daily web site offering a variety of material from scenic images, political commentary, information and news. This publication is the work of Faster Than Light Communications . If you would like to comment on this story or you wish to contact the editor of these sites please send us email.
Editor : Timothy W. Shire
Faster Than Light Communication
Box 1776, Tisdale, Saskatchewan, Canada, S0E 1T0
306 873 2004