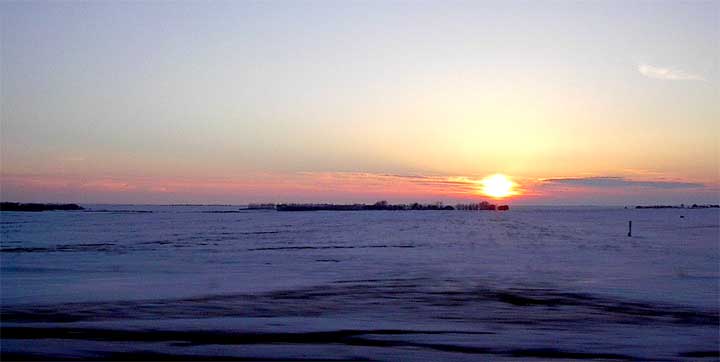 Deer in the dark
FTLComm - Tisdale - Thursday, March 25, 2004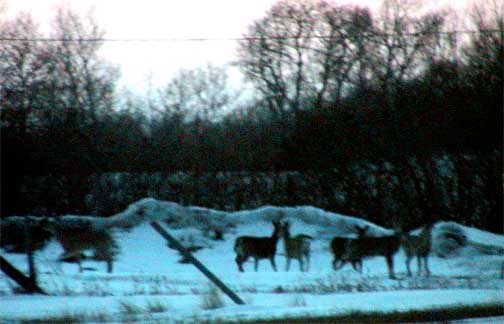 We often see deer out in fields or on the edge of the tree line during the day, but this nimble and adaptive species are essentially nocturnal animals.

The most common "jumper" in Saskatchewan is the white-tailed deer, who have found a way to live pretty comfortably on the same land and habitat that supports people. Their ability to use cover to hide during the day, to have in their young the instinct to remain still and let their camouflaged coats offer them considerable protection and the good sense to run like everything at the first hint of danger.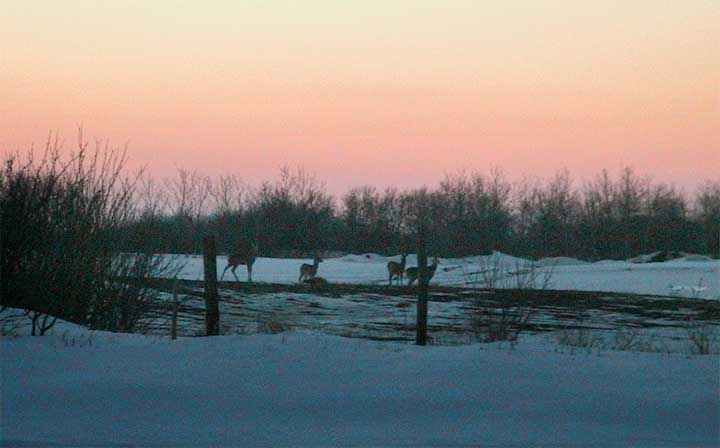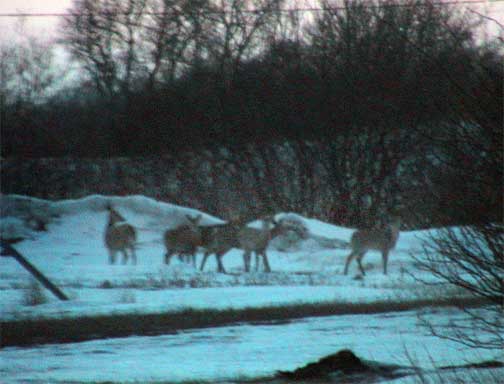 In some parts of Saskatchewan white-tailed deer do better than almost all other species, including domestic ones, as they have found that agriculture and farming methods provide an enhanced environment for them.

These pictures do not show the actual number, but they were photographed north of Raymore Sunday night just after sunset. The place where about fifty or more were enjoying supper was an inhabited farm yard and there was some spilled grain that was offering them an outstanding meal. I saw the farm yard filled with deer and stopped our vehicle and idled backward to get these pictures, but they noticed the vehicle on the highway and immediately began to saunter off into the bush.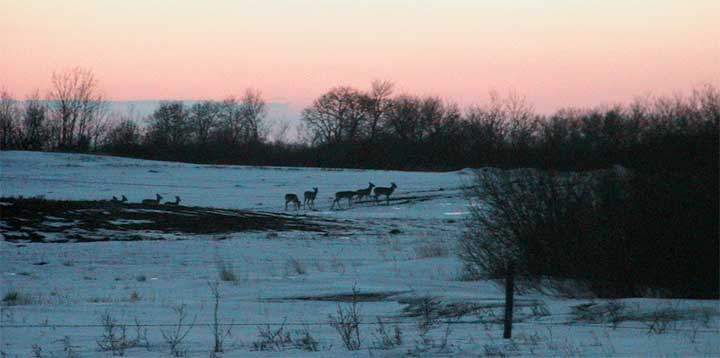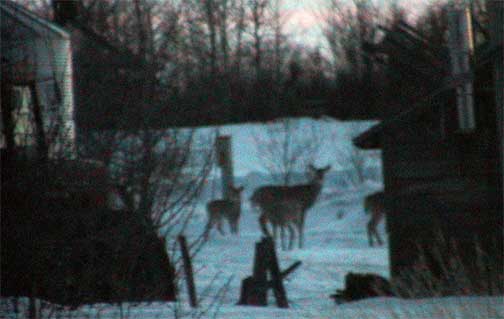 It looks like the young ones have already lost their mottled coat, as this one is having his milk supper. Like cattle, the fawn season, is spread over considerable time, depending upon the past year's breeding activities.

As they ambled away, they knew there was no immediate danger, but just to be cautious, they were putting some space between themselves and the stopped vehicle, about an eighth of a mile away. It is also possible that conditions this winter have provided them with lots of food and they could afford to drift off and out of harms way.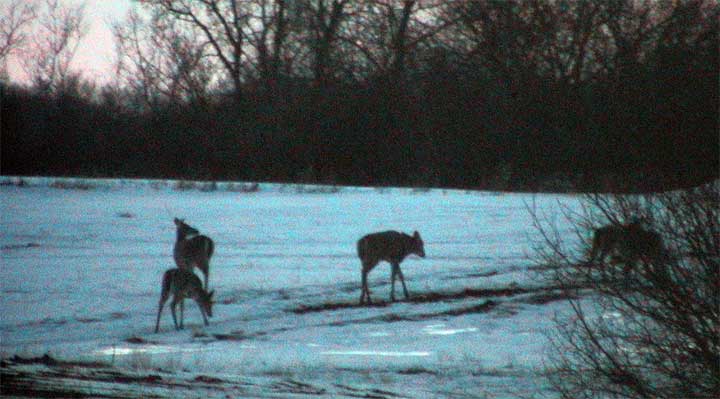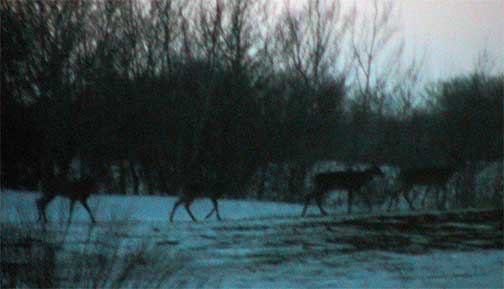 You will have noticed that unlike elk and moose the deer will look directly at headlights of an oncoming vehicle. They have very large eyes, with built in reflectors, that enhance their night vision, but this same equipment that provides them with better night vision and some warning to drivers, is also a problem as large amounts of light, like that from a spot light or car, will sometimes limit their movement, as they appear to be transfixed by the light, but are more likely partially blinded by the sudden flood of photons into their eyes.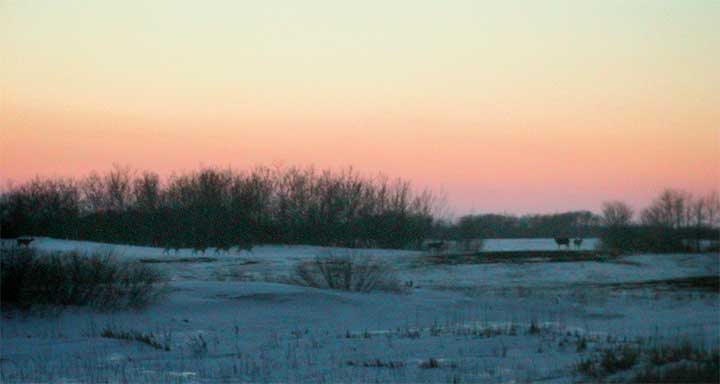 Return to Ensign - Return to Saskatchewan News
This page is a story posted on Ensign and/or Saskatchewan News, both of which are daily web sites offering a variety of material from scenic images, political commentary, information and news. These publications are the work of Faster Than Light Communications . If you would like to comment on this story or you wish to contact the editor of these sites please send us email.
Editor : Timothy W. Shire
Faster Than Light Communication
Box 1776, Tisdale, Saskatchewan, Canada, S0E 1T0
306 873 2004