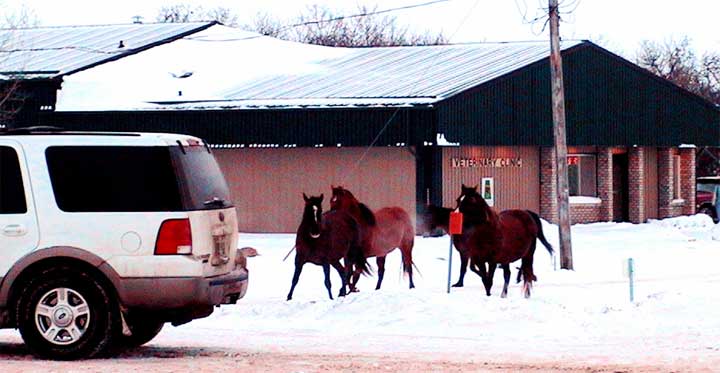 Revolt
FTLComm - Tisdale - Thursday, December 21, 2005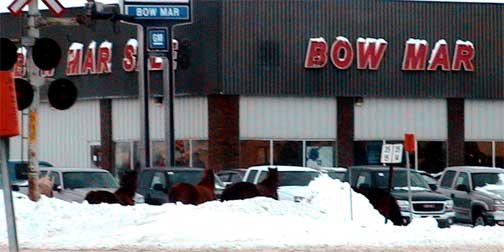 They don't refer to sensible reasoning as "horse sense" for nothing. Horses, though sometimes a bit defiant, are remarkably intelligent creatures. It would be unlikely, if they were allowed to vote in an election, that any conservatives would win a vote from horses, but that's another story.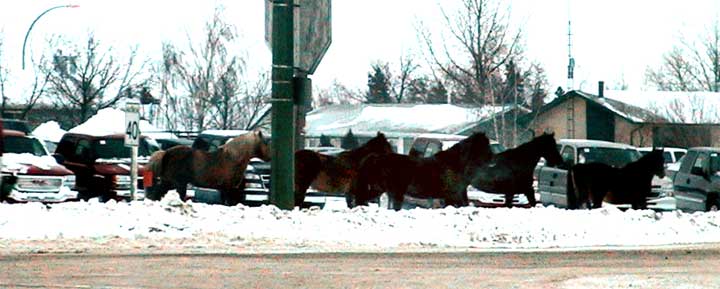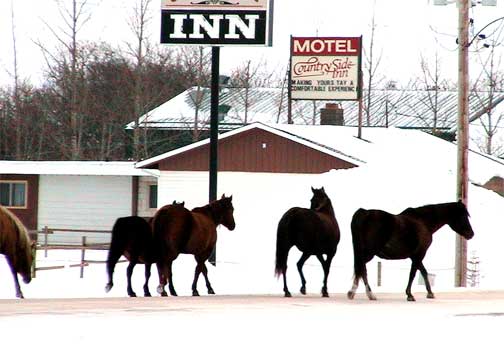 The farm next to town that serves as a motel for horses had a minor problem on Monday when several inmates decide it was time to check out Tisdale and off they went. Right away you can see the problem with horse sense, what did they think they would do if they left a place were they were fed, watered and cared for? Perhaps they would vote conservative, well anyway, they made a break for it and got up to Bow Mar.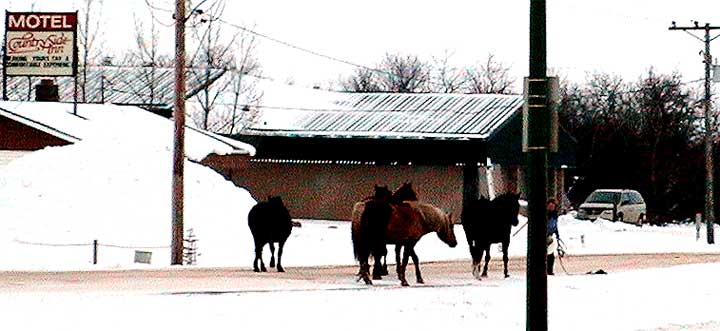 The traffic going North into town from the four way stop looked like a bit of a problem to the horse leader and it was decided to turn and head east.
By this time the pose had been formed and with a halter and some bribes one of the ringleaders gave in and the rest realised they had no idea why they were out wandering around. You could almost hear them muttering,
"What a dumb idea, it was nice to go for a little run like this but horse! we could have been in a motor vehicle accident, and you know about that sort of thing, broken legs and . . . well you know as well as I, . . . they shoot horses don't they?"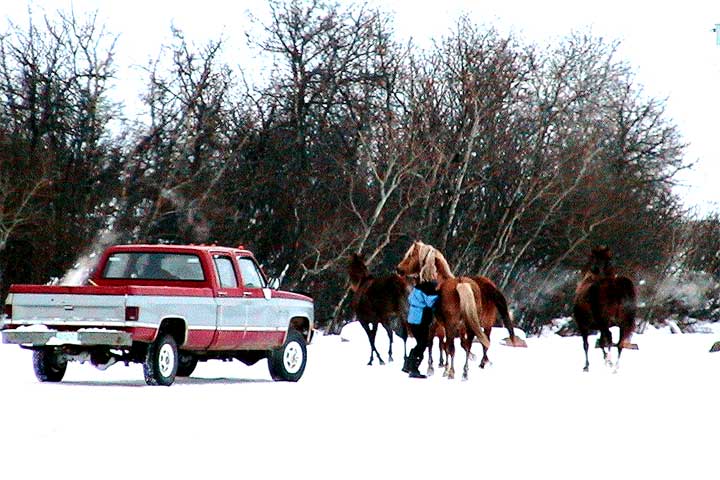 ---
Return to Ensign - Return to Saskatchewan News
This page is a story posted on Ensign and/or Saskatchewan News, both of which are daily web sites offering a variety of material from scenic images, political commentary, information and news. These publications are the work of Faster Than Light Communications . If you would like to comment on this story or you wish to contact the editor of these sites please send us email.
Editor : Timothy W. Shire
Faster Than Light Communication
Box 1776, Tisdale, Saskatchewan, Canada, S0E 1T0
306 873 2004