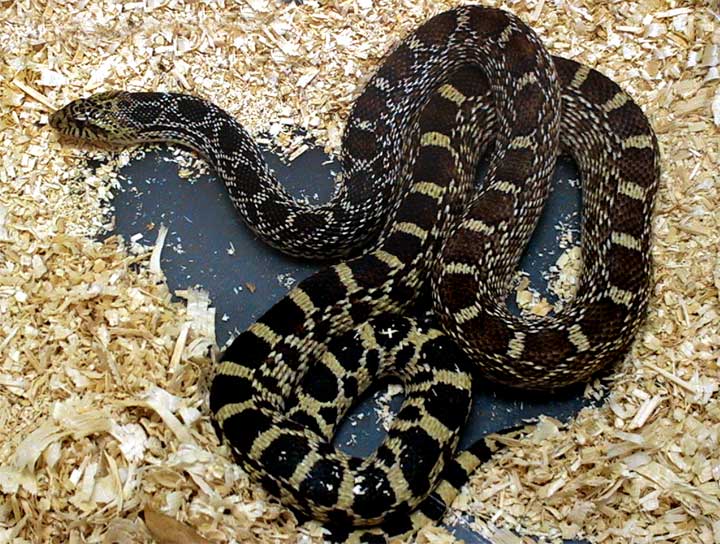 Scales reptile zoo
FTLComm - Tisdale - Friday, September 24, 2004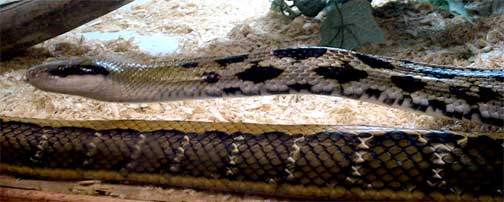 It is not a coincidence that in the Old Testament story of creation the evil character who lead Eve and her partner into conflict with the creator was a cold blooded snake. It would seem that humans have a very strong instinctual revulsion for animals with scales. I can recall my mother being exceeding distraught when a garter snake stopped by our front step when I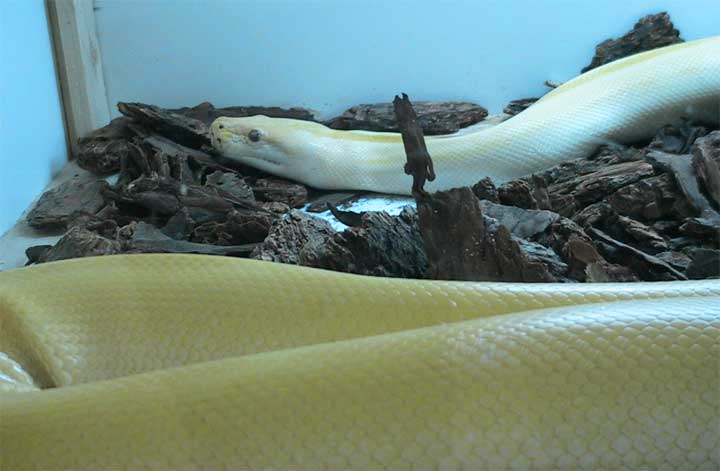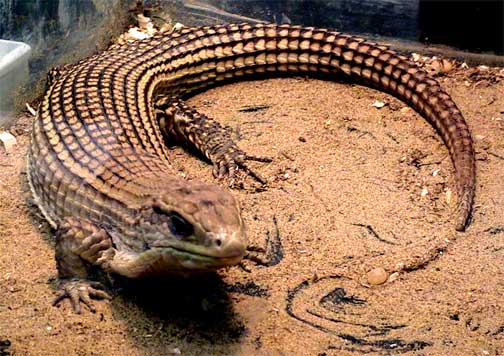 was about five and how she took a long handled garden tool and destroyed the beast with no legs.

Visiting Tisdale Mall, yesterday, today and tomorrow is a nice collection of snakes and a few other reptiles. The great thing about this display is that the folks who handle these animals know what they are doing and you can have your children check out one of these fearsome scaly creatures safely and get their picture taken doing so.

I remember a grade five class of mine many years ago having the opportunity to handle a three foot long garter snake and it was remarkable to see each frightened child discover with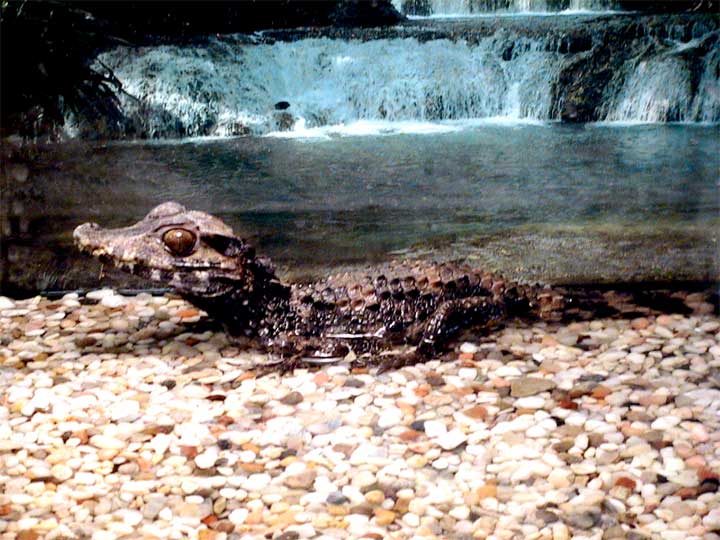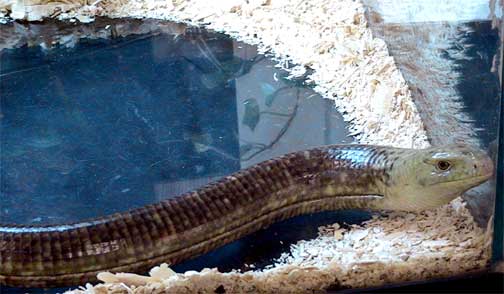 the sense of touch that these were just another kind of living creature with their own needs and their own part to play on this planet.

This is an interesting example of a leg less lizard. Saskatchewan has some great salamanders I had one who insisted on sleeping under my air mattress all one summer. I would throw him out and discover him back under there the next day. He and I peaceful coexisted in my tent for two months. He met a bad careless end. I put him in a paper bag and tossed him in the trunk of my car then forgot he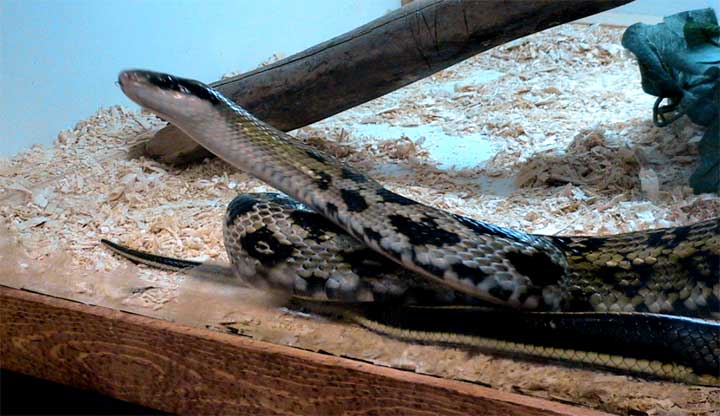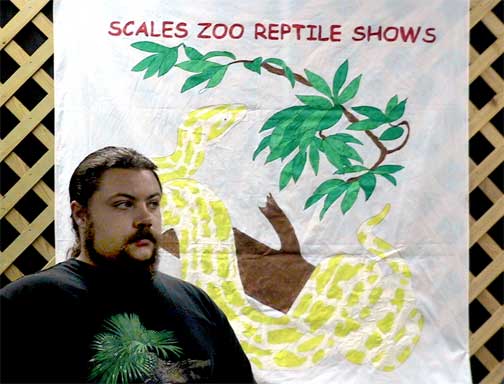 was there. Then one day in the fall while washing the car I discovered the paper bag and my little buddy was still alive but really short of water. I set him free on the lawn and the stress of walking killed him after a few steps. I felt really bad about that because he meant know harm and I was stupid to have thought I could take him with me.

Visiting the zoo is free but handling and pictures will cost you a modest sum. But, it is certainly worth your time and a benefit to your kids to drop by.
Return to Ensign - Return to Saskatchewan News
This page is a story posted on Ensign and/or Saskatchewan News, both of which are daily web sites offering a variety of material from scenic images, political commentary, information and news. These publications are the work of Faster Than Light Communications . If you would like to comment on this story or you wish to contact the editor of these sites please send us e-mail.
Editor : Timothy W. Shire
Faster Than Light Communication
Box 1776, Tisdale, Saskatchewan, Canada, S0E 1T0
306 873 2004