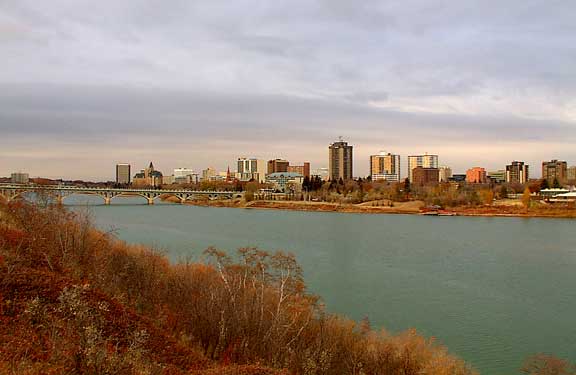 Perched Above The Saskatchewan River
FTLComm - Saskatoon - Monday, October 22, 2001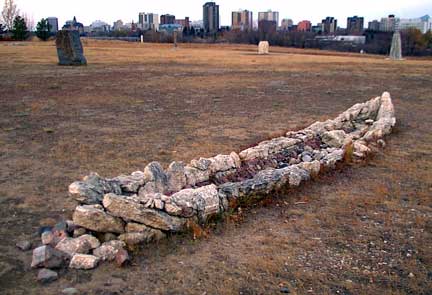 There is no doubt in my mind that when the people who established the University of Saskatchewan definitely had a vision of the future and the site will always make the campus a very special place.

At the bottom of the page you see a parking place that joggers use as they go out on the great paved path that moves along the bluff above the river.

This is the site of an open area known as Diefenbaker Place. This area is strewn with a fascinating collection of sculptures. My love of puns must have played a role in this decision but my favourite one is this one. Saskatchewan mixed farms all used to clean the barn, do chores around the farm yard or pick stones in the field with a heavy sled that was pulled by a draft team, that vehicle was called a "stone boat".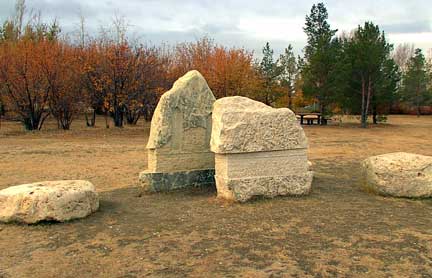 Above you can see the collection of objects, probably created over time as class or individual projects, whatever the case they stand as individual statements for the viewer to determine for themselves the statement or impression that each form suggests.

Made from a variety of materials they do not appear to be based on some theme but just are each making their own point. From rock, to steel, to concrete and one of wood, from poignant to banal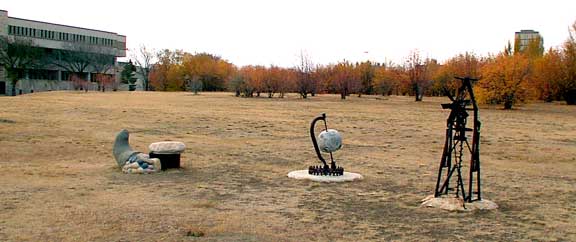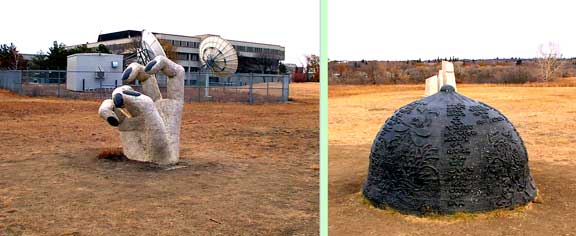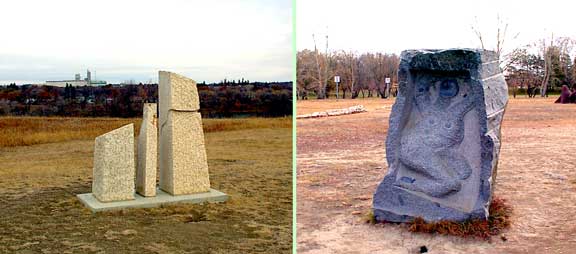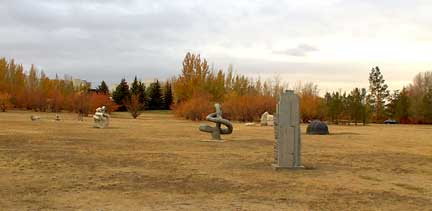 As I strolled around them I realised that my two dimensional images do not do justice to their form and shape and it struck me that this is an art form that I really would like to explore and had a sort of pang of regret that it not something I have challenged myself with and that seems regrettable.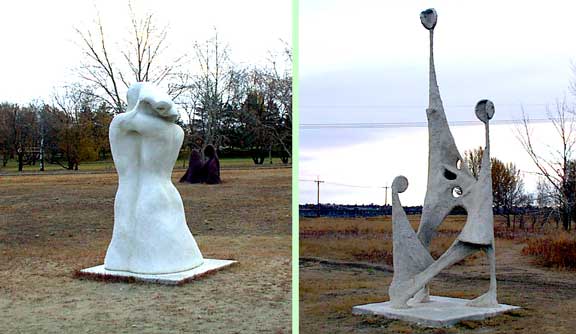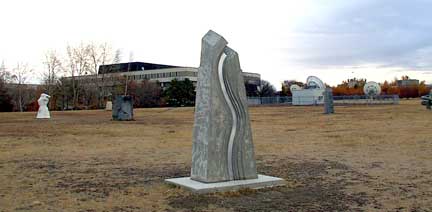 The recurrence of human themes is refreshing as the two above, this one on the right and the two below seem to involve the human experience.

Our world is filled with design objects but one created just for their beauty are rare in our prairie experience.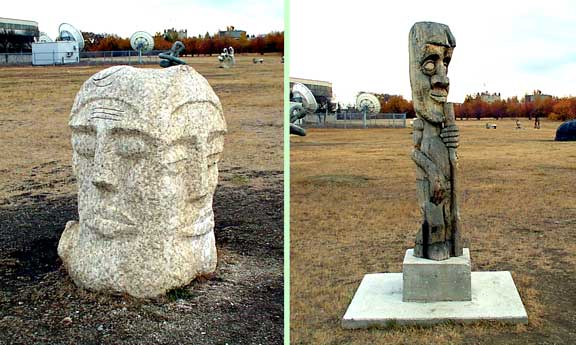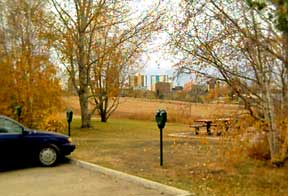 The interesting thing about this site is that it is both a place for these art objects but its location and atmosphere is a sort of art place all of its own.

Landscape, three dimensional art, sky, wind and water all need not only to be observed but there is a need for tactile, hands on experience, a need to touch and see with one's body what is there to behold.