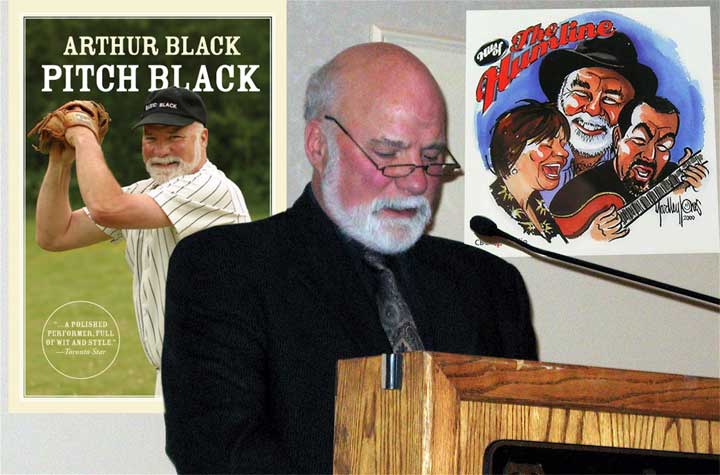 Arthur Black
FTLComm - Saskatoon - Tuesday, April 11, 2006
For nineteen years Canadians from coast to coast had a special secret if they were CBC listeners. On Saturday morning beginning in 1981 at 10:00 after "the House" and until a comedy programme at 11:30 we had the chuckling voice of Arthur Black to tell us about some of the unique people who make up humanity on this planet and there is an infinite variety. Arthur and his researchers with the help of some regular contributors told us about crooks and scoundrels, the strange world of tabloid press, the eccentricities of Englishmen and most of all people like you and me who sometimes just screw up.
We we living in the Yukon when "Basic Black" first aired and in Watson Lake CBC was the sum total of our radio selection. But in the North CBC really delivers and we had first rate shows originating in Whitehorse and Arthur Black's Saturday morning show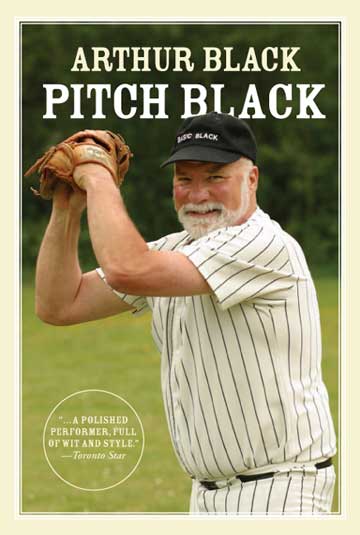 was a bit of icing. Each and every show was a special event and as a listener you had the feeling you were in on something very special. Each show had a little rant by Arthur and a whole lot of strange stuff to fill up your conversations until next Saturday morning when Arthur would have a refill ready.

Arthur Black was born in Toronto a year before I was born in Moosomin and told us that all the while he was growing up his nickname was "Schwartz" the Yiddish word for "black". He was addressing the Saskatchewan Educational Librarian Association in Saskatoon last Friday night and it was an honour to be in the audience. For more than an hour the man who had roamed around the world doing jobs way to odd to mention here collecting an appreciation of what we are as a species and how darn funny that makes us. He told he was not a great student as like so many of us teachers felt he was a little to easy going to get the job done.
His address was essential a collection of stories and tid bits that describe the miracle of how remarkable it is that we humans have survived for as long as we have. From the fellow in Tompkins who tells the weather by reading a pig's spleen to the incredible tenacity of the Canadian beaver which it a remarkable animal to be the national symbol for a country until he explained that transplanted beaver have transformed Finland and Argentina. He told us the most touching story of seeing the CroMagnon cave paintings in Spain and how one man at age forty-two suffered a stroke making him deaf, blind and paralyzed able only to move his left eyelid yet with that single movement he was able to dictate a best selling book before another massive stroke took his life.
This man has twice been awarded the Steven Leacock medal for humour in literature with the likes of other recipients like Mordecai Richler, Pierre Burton, Farley Mowat, Roch Carrier and W. O. Mitchell it was clear that we were listening to a very special man. His latest book published by Harbour Publishing last summer, Pitch Black is his ninth book but his regular column is carried by more than fifty news papers across the country and he continues to produce two television series for Life Network; Weird Homes and Weird Wheels.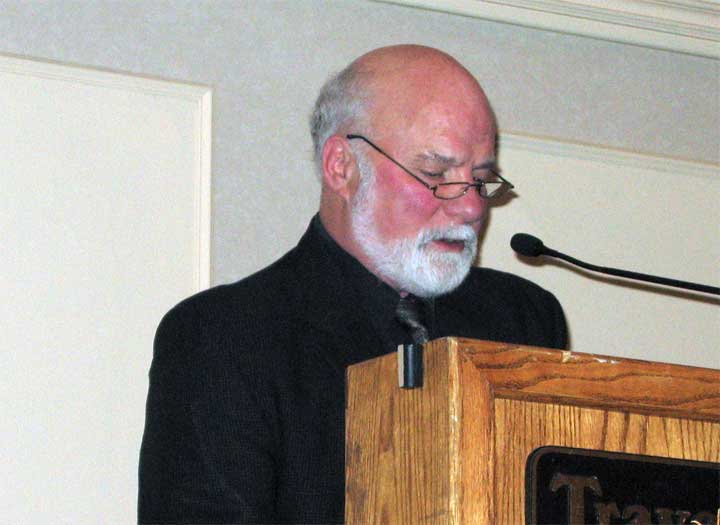 References:
Black, Arthur, Basic Black, as seen on the web April 11, 2006 web site
CBC Arts, Short list announced for Leacock humour prize, March 12, 2006, CBC web site
Harbour Publishing, Pitch Black, as seen on the web April 11, 2006, Harbour Publishing web site
Grant, Paul, Final 'Basic black" to air Saturday, June 28, 2002, CBC web site
Life Network, listings of episodes of Weird Homes, as seen on the web April 11, 2006, Life Network web site
---
Return to Ensign - Return to Saskatchewan News
This page is a story posted on Ensign and/or Saskatchewan News, both of which are daily web sites offering a variety of material from scenic images, political commentary, information and news. These publications are the work of Faster Than Light Communications . If you would like to comment on this story or you wish to contact the editor of these sites please send us email.
Editor : Timothy W. Shire
Faster Than Light Communication
Box 1776, Tisdale, Saskatchewan, Canada, S0E 1T0
306 873 2004