First Anniversary of Ensign
FTLComm - Tisdale - May 23, 1999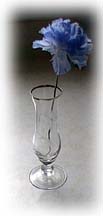 A year has come and gone as Ensign has chronicled the happenings and conditions in North East Saskatchewan. Looking back on the year though much has been done, so much more could have been done. This project was initiated to provide some online information about this part of the planet. Ensign has grown and evolved with the additions of the daily tips in October and then daily weather December 17. We have had some controversy a few threats of law suits, four pulled stories, many QuickTime Panoramas, a few songs and a lot of pictures.

The pictures continue to live on and in many ways they are timeless as they capture a moment and share it with you the reader and I suspect they are the main strength of the publication. Work begins now to put this past year into a usable format and record it to CD. If you would like a CD of this past year of Ensign drop us a line. The resources on a CD would be useful not only as a historical record but for the pictures that document life here in Saskatchewan.
So Now What!
Without a doubt this is the biggest problem facing Ensign, that "What do we do now" situation is upon us. Though efforts were made just prior to launch and in the first month of its publication to attract advertisers to the site, this was a total flop. Business owners a year ago in Tisdale and Melfort could not visualise the role that the web might play in their commerce and so many told us that they did not use the Internet themselves and could see no reason to become involved. Their reservations were reasonable and the readership of Ensign though constant has never been large.

The competition for the visitor's attention is intense as there are so many sites that offer so much news and up-to-date information that a publication like this one really has an uphill struggle. However, we continue to offer some unique perspective and material that simply is not available anywhere else.

But in terms of cost of production, Ensign has been a nonprofit endeavour and for that reason, might be difficult to sustain. But as of today, one year after launch, the plan is to continue production of each day's edition and count on our loyal readers to keep coming back to see what we have to offer. As mentioned the CD of Ensign, year one, will be offered for sale as soon as the various components can be assembled. Once the CD is available the archive of material will begin to disappear one month at a time. At the end of June, May of 1998 will be removed from the site and then each successive month the year old material will vanish.
Plans?
Ensign is now functioning at the limit of our resources and though it will continue to produce articles like those in the past, no new departments or additions are currently planned. However, there are some exciting possibilities as opportunities for interesting content will come as the year progresses. The hometown series of articles will continue to be expanded with other villages and towns documented and added to the pages of Ensign. We have high hopes of adding some interesting perspective to the Pan-American Games that will be taking place in Winnipeg this summer. But you can almost be certain that there will be more sunsets and agricultural scenes as they year moves on.

One direction we are going to explore in the coming months are streaming video and audio. Three weeks ago with the arrival of QuickTime 4.0 we had the capability to go online with material that never before could be served to visitors. With our own server and our desire to experiment with this innovation we want to give you a taste of these new forms of information.
Your Input!
Ensign has not achieved even a fraction of its possible impact because of the low readership and the very low level of response from readers. The beauty of an electronic publication is that it is intended to be and has the capability of being an interactive experience. Readers have not gotten into the habit of responding to what they read and look at in this publication and it is to be hoped that we can see more response and response to the responses. A publication of this type has the potential of being user driven. You can determine what will appear on this site by making your feelings known.

Now that we have our own server we have reliable e-mail and reliable daily publication so you can now count on Ensign every single day.

We also need your help to further and advance Ensign. Tell your friends about this publication and spread the word in e-mail about the things that can be found on this site and on the CD. Our URL is the one you are using now or :