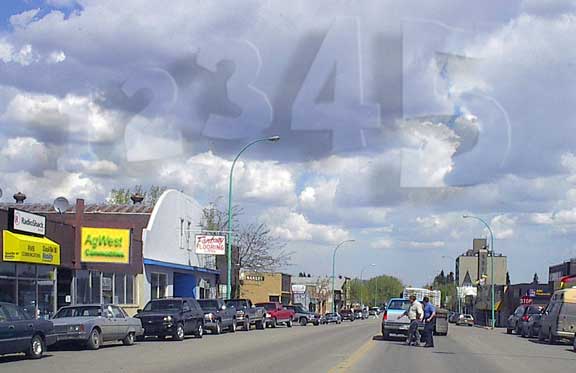 Ensign marks its fifth birthday
FTLComm - Tisdale - Tuesday, May 20, 2003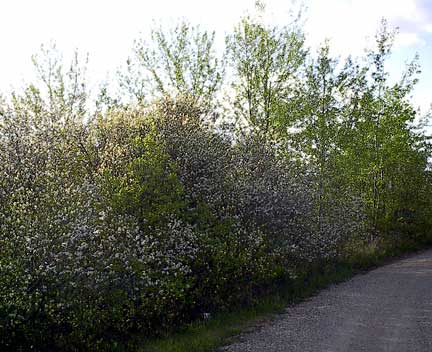 Six years ago today Ensign first was posted on the web, few readers spotted it even though I went to each business in Tisdale, Melfort and Nipawin encouraging merchants to participate in the project. There was universal rejection of the idea of a web page with local news and pictures every merchant made fun of the idea of people going to their computer to read local news much less seek information and advertising from local merchants. Clearly, times have changed with more than 150 people tuning into this site each and every day with highs some times of 3,500 before noon when some item catches the attention of some. The odd thing about this web site is that its readers stay for about 15 minute each as they sift through the pictures of the current day and days past.

The concept of this web site remains novel as no other web site I have seen provides the visitor with pictures as part of the daily stories and has the mix of material that this site offers.

In the past year we have seen a growing amount of political and opinion oriented material on this site from right across this country and a few contributors from the United States. The amount of local material has not been reduced but with the higher level of national contributions it often looks like there is less local content. From our logs we notice that about 5% of our visitors are from American educational locations but we are unable to determine the amount of visits from Canadian education locations. We do know that a lot of people in government internationally and nationally keep track of this site and from time to time we can be certain that the opinions expressed here are being read and may even be influencing the readers.

Most of the stories appearing on Ensign are also posted on Saskatchewan News, which was originally intended as the "commercial" version of the web site with advertising but the collaborators intending to do this work backed out of the project and it has just shuffled along as a sort of mirror of this site. We are now trying to decide if we should suspend the Saskatchewan News site just to reduce the daily workload but no decision has yet been reached and a more likely scenario is that it will be used to do some experimentation with new forms of site development.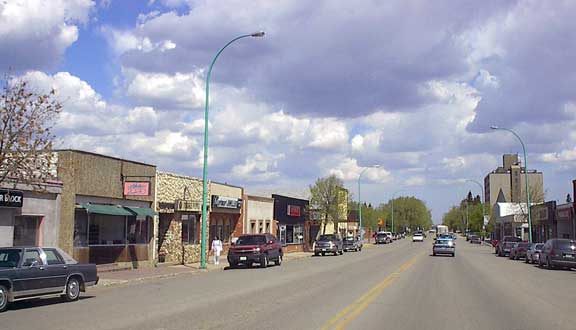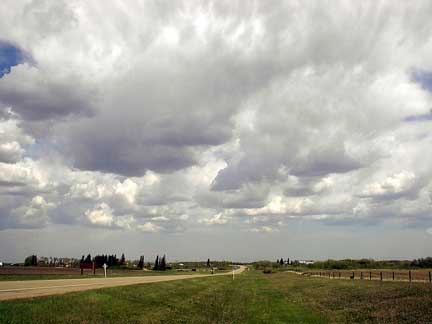 The work load problem continues to be a bit of concern and we will be either posting very lightly or not at all on Saturdays. In addition, this summer we will be taking a vacation and you might discover in June and July there will be times when no updates will be posted. We will do our best to keep things going but without a vacation in many years we are looking forward to a little travel and camping.

All but the second last picture on this page were taken today and show the interesting cumulus development above us.

Below is a QuickTime Virtual Reality image taken in the field in front of our house, a familiar sight to most of you who regularly visit this web site. (To see this image you must have QuickTime in your computer and it is easy to download and install.)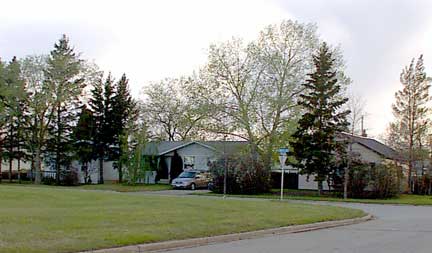 The QuickTime VR below was taken at the same time as the one above only with it the camera was tilted upward to capture the cloud development and give you and experience of being one with the clouds.

I enjoy hearing from you and welcome any comments you might have about this site or its contents.
---
Return to Ensign - Return to Saskatchewan News
This page is a story posted on Ensign and/or Saskatchewan News, both of which are daily web sites offering a variety of material from scenic images, political commentary, information and news. These publications are the work of Faster Than Light Communications . If you would like to comment on this story or you wish to contact the editor of these sites please send us email.
Editor : Timothy W. Shire
Faster Than Light Communication
Box 1776, Tisdale, Saskatchewan, Canada, S0E 1T0
306 873 2004