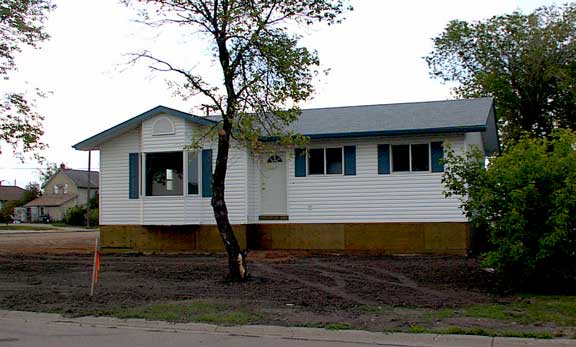 House Number Six In Place
FTLComm - Tisdale - Monday, August 5, 2002
The magic of a Ready To Move house is that they seem to appear as if by magic. If you are not around when the house rolls into place it seems like yesterday it was a basement and the next day a completed house.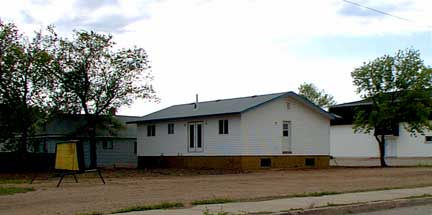 These are the very reasons people choose a Ready To Move house because they can get the details sorted out quickly and the place is ready for the new owner to move in. This house is only a block from another RTM which is already finished and has had a garage added.

House number six is located between a hotel and Baron's Funeral Chapel, less than a block from the post office and a block from downtown.

Great location and a great looking house.