House Number one gets its start
FTLComm - Tisdale - Friday, April 30, 2004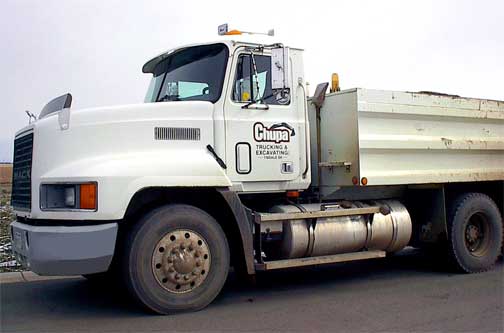 There was still winter snow on the ground when Chupa Trucking and Excavation cleared this lot so that the stakes could be put in to show the location of a new house just west of Newmarket. Yesterday it was time to get down to business as the service for water and sewer was dug in and the basement dug to begin the construction process.

These three top pictures were taken Thursday morninng around 9:00 as the project was by then, well underway.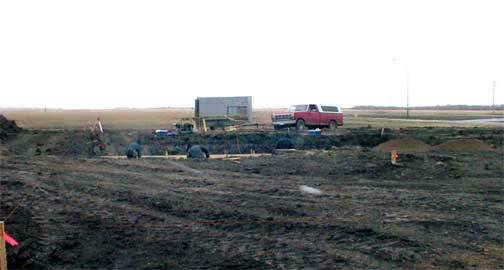 Today at 12:30 this was the scene (right and below) with the services now in and buried work is well underway as the forms for the footings are created.

From the picture below you can see that working conditions are far from ideal with squalls of snow and sometimes rain mixed with the very cold west wind.
Getting these forms in place is an important process as they will likely be ready for cement on Monday. We will keep you posted.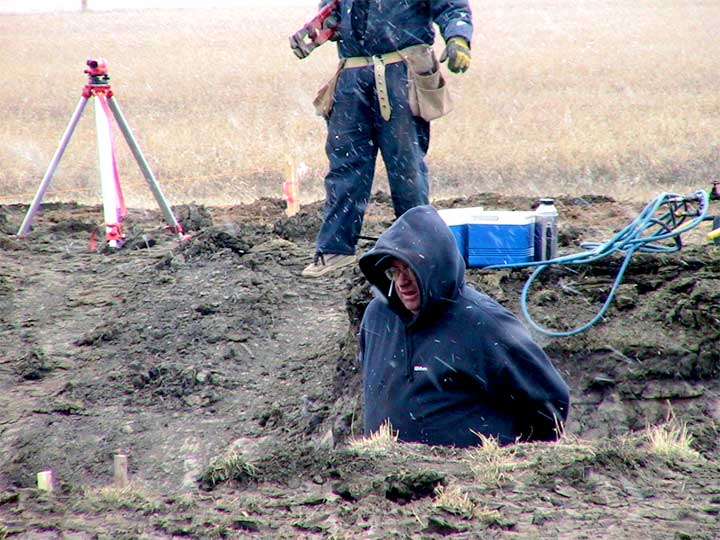 Return to Ensign - Return to Saskatchewan News

This page is a story posted on Ensign and/or Saskatchewan News, both of which are daily web sites offering a variety of material from scenic images, political commentary, information and news. These publications are the work of Faster Than Light Communications . If you would like to comment on this story or you wish to contact the editor of these sites please send us email.

Editor : Timothy W. Shire
Faster Than Light Communication
Box 1776, Tisdale, Saskatchewan, Canada, S0E 1T0
306 873 2004

e