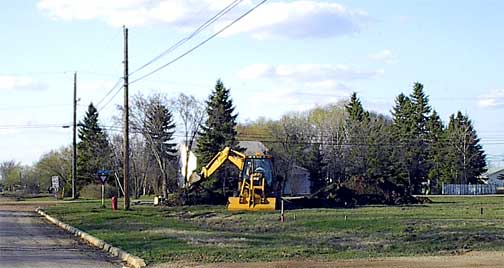 Late Friday afternoon Chupa Excavation went into double time when Rise Construction wanted a new basement ready for footings on Monday, May 1.
Though the town had prepared and installed the services for lots on what once had been the primary school playground, several years ago only one duplex had been constructed on the property.
The new house is going on the north west corner lot of the block.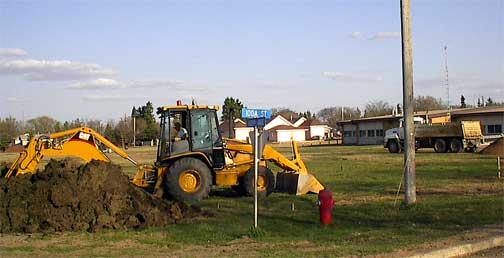 Chupa Excavation had the water and sewer lines in place before they knocked off for supper and the basement was completely ready for the pouring of the foundation footings today.
For the people in this area of town the open playground will soon have its second housing unit and that will make a big difference to the neighbourhood.