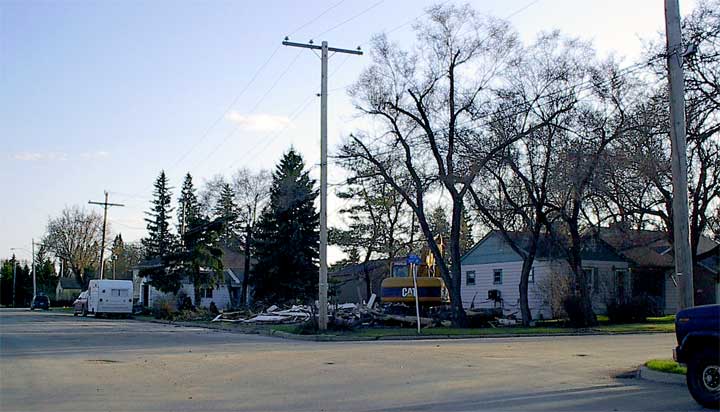 Third house of 2006
FTLComm - Tisdale - Saturday, April 29, 2006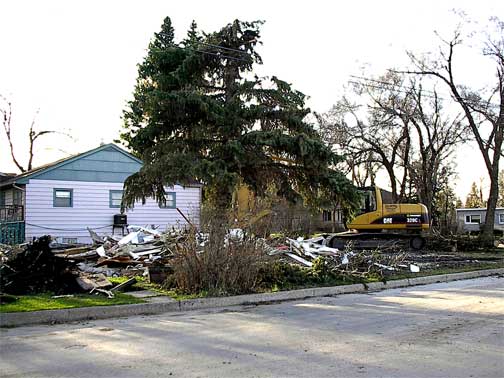 While Colin and Gerald Chupa were installing a basement on the old primary school ground across the street from Theresa Park workmen with Chupa Excavation had just demolished a house on the corner lot immediately north of Mayor Rollie Zimmer's house.
These pictures, above and on the right show the state of affairs late Friday afternoon and below is the same scene this afternoon as the rubble has been hauled away and work has begun on the basement.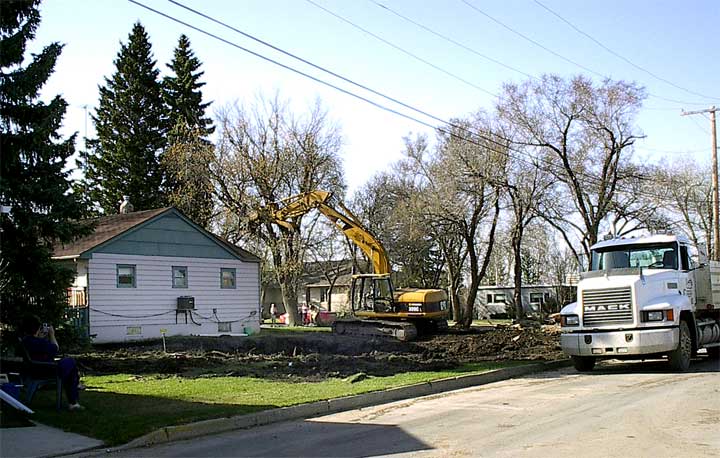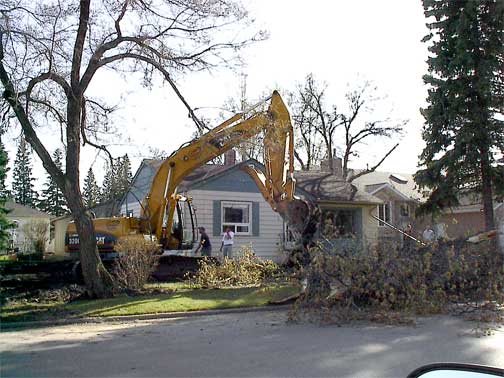 The next door neighbour to the new house have taken this opportunity to do a little landscaping. A very old and somewhat rooting tree was being destroyed when I drove up to see how things were going.
It is remarkable how many trees have reached maturity in Tisdale this last two years and home owners are taking action and having these elderly monsters removed. As you drive around the community you will see yard after yard where old growth has been taken down and new trees planted.
---
Return to Ensign
This page is a story posted on Ensign and/or Saskatchewan News, both of which are daily web sites offering a variety of material from scenic images, political commentary, information and news. These publications are the work of Faster Than Light Communications . If you would like to comment on this story or you wish to contact the editor of these sites please send us email.
Editor : Timothy W. Shire
Faster Than Light Communication
Box 1776, Tisdale, Saskatchewan, Canada, S0E 1T0
306 873 2004