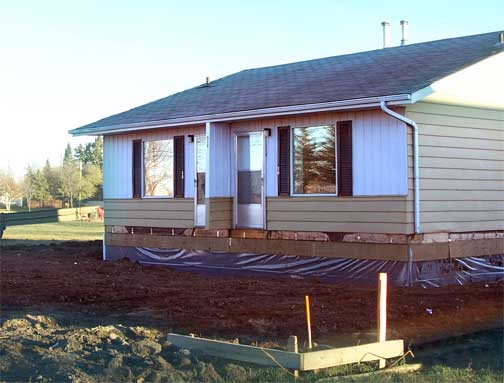 House number six is not a single dwelling at all but a transplanted duplex.
The building was set on its foundation today and Farber Construction will be finishing up the basement and triming up the new property.
There appears to be a fairly large number of properties now for sale in Tisdale. This comming week we will be doing a count and inventory to see just what is available.