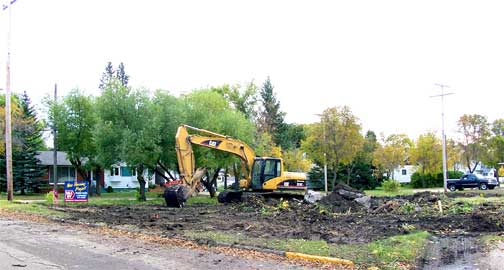 With six new houses started this year in Tisdale three of which were moved into town the construction season seemed to be winding down but that is not the case.
Thursday Chupa Excavation demolished an old house and garage on the east side of town making the site ready for the construction of a new triplex development.
These dulex and triplex housing units have been very popular in the community offerring living space on one floor and a garage. This is the first to be constructed in this part of town as the others have been west of main street and just north of the downtown area.