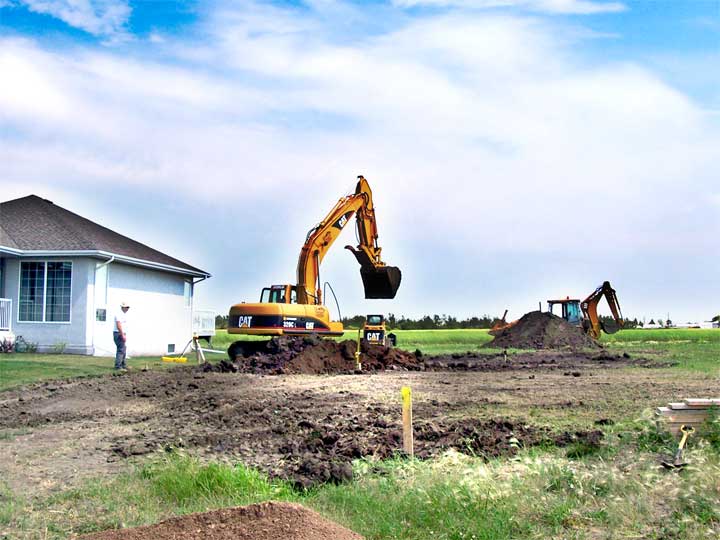 A hole for number eight
FTLComm - Tisdale - Monday, July 30, 2007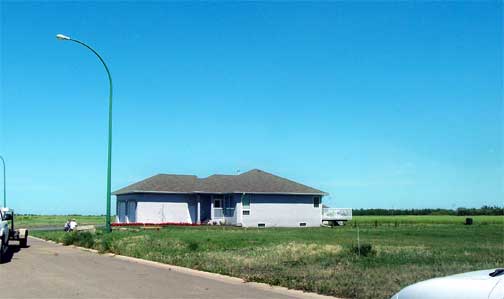 Friday morning (right) the site next to the most northernly house on Newmarket was staked for excavation Monday.
This morning (below) Chupa Trenching and Excavation installed the water and sewer service to the lot and this this afternoon (above) set about creating the new basement for the house.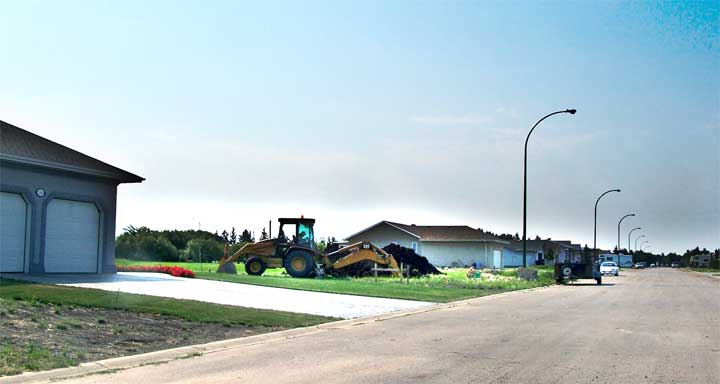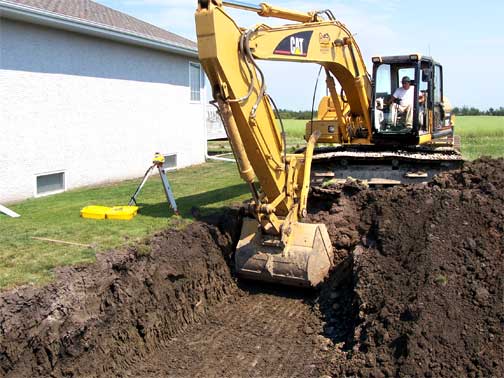 This is the eight new housing start for this calendar year and Farber Construction will be on the job tomorrow installing the footings for the new building.
It was interesting to notice that the ground in the excavation was wet to the point of water appearing on the northwest corner and during the service installation the one wall slid into the dig. This heat spell has had little affect on the extensive ground water in this part of town.
---
Return to Ensign
This page is a story posted on Ensign, a daily web site offering a variety of material from scenic images, political commentary, information and news. This publication is the work of Faster Than Light Communications . If you would like to comment on this story or you wish to contact the editor of these sites please send us email.
Editor : Timothy W. Shire
Faster Than Light Communication
Box 1776, Tisdale, Saskatchewan, Canada, S0E 1T0
306 873 2004