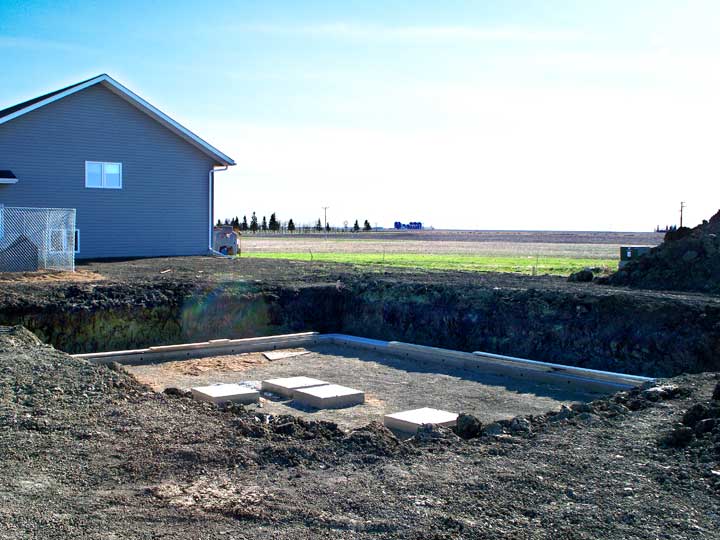 House nine
FTLComm - Tisdale - Thursday, May 22, 2008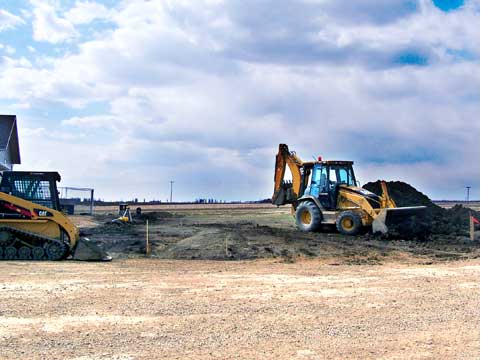 At the top of this page is how this project looked after work this afternoon with the footings in place ready for the assembly of the wood basement for what is housing start nine in this calendar year. This new house is on the west side of Forester Crescent.
May 13th, (left) is when the water and sewer services were installed in this project. Since then basements have been dug to the north for two more houses going in between this one and house number eight with one lot still vacant.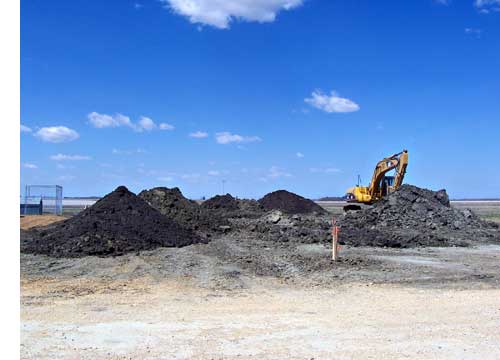 The basement was dug for this project on May 16th by Chupa Trenching and Trucking and the work on the footings did not take place until this week. (below)
Houses two and three are structurally complete with finishing now proceeding on these. Each house seems to move along at its own pace with some stalling as in the case of house one and seven. The Duplex (#4) has its roof and windows while the four-plex (#5) has only part of its main flooring down. Six got a little work this week (Prince Albert Contractor) and eight is ready for rafters.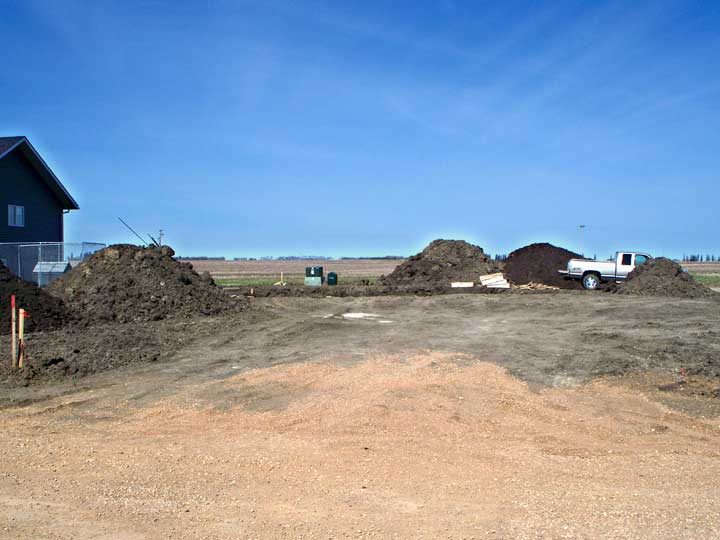 ---
Return to Ensign
This page is a story posted on Ensign, a daily web site offering a variety of material from scenic images, political commentary, information and news. This publication is the work of Faster Than Light Communications . If you would like to comment on this story or you wish to contact the editor of these sites please send us email.
Editor : Timothy W. Shire
Faster Than Light Communication
Box 1776, Tisdale, Saskatchewan, Canada, S0E 1T0
306 873 2004