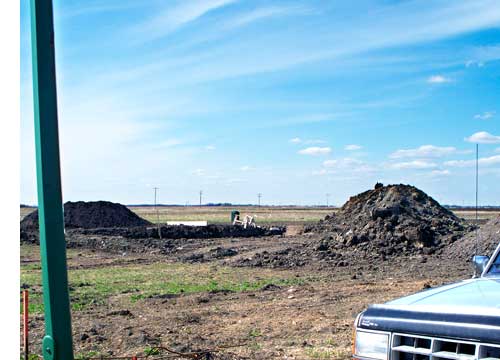 Rise Construction is the prime contractor on this the tenth housing start this year. Rise has already completed most of the work on their first house (house #3) and by May 20th the basement and footings (right) had already been made.
This morning the crew got to work on the site and the wood basement was assembled today and the picture at the top of the page is the way the project looked at 5:30 this afternoon.
One empty lot separates this project from house nine and a new basement has been dug on the next lot north of this on Forester Crescent, next to house 8 and across the street from house 6.