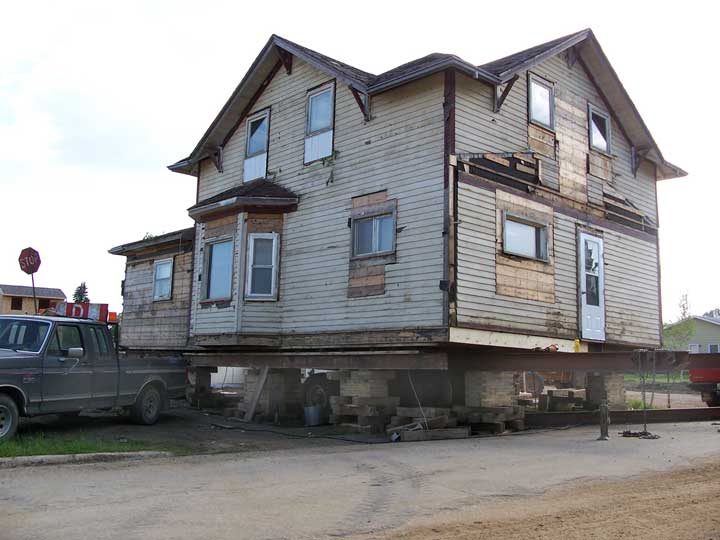 two walls up at 11:30 this morning
House six arrives
---
FTLComm - Tisdale - Tuesday, July 21, 2009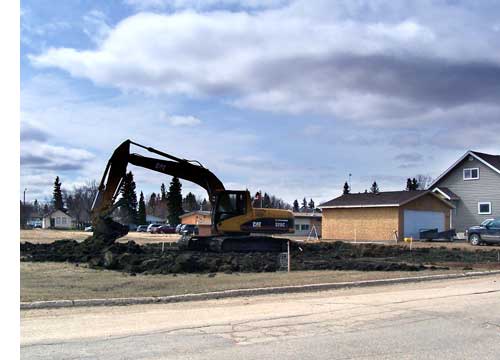 This project got underway Thursday, April 23 (right) almost a full three months ago. For a house being moved onto a site this is not an unusual delay because of the complexity of securing a mover and the related details.
From the appearance of this building it would seem that it is a rather old house as the use of butresses on the eve overhang is something that has not been used in decades. Though this one looks pretty tough right now we have many examples of the magic that full upgrade and rebuilds can achieve. With this one we will get you pictures as the project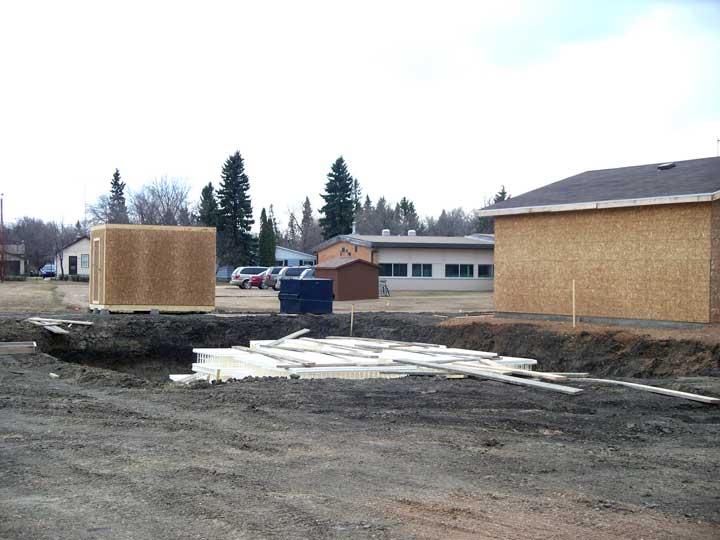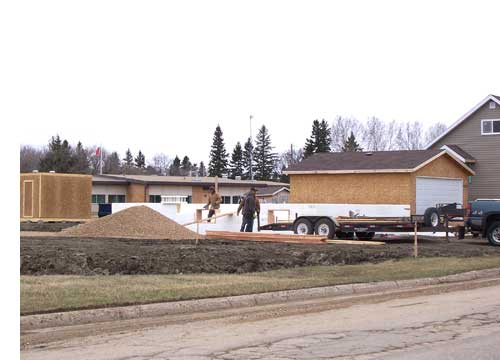 progresses.
The picture above was taken on Monday, May 4th with the foam forms set in the excavation to be assembled atop the completed footings. On Thursday, May 7th (right) the forms were in place and ready to be filled with cemeent. Though some work progressed on the site and an unusual outbuilding was constructed at the back of the lot little else took place until today with the arrival of the building on a moving rig (below). The three dwellings to the west of this lot are also ones that have been brought in over the past years.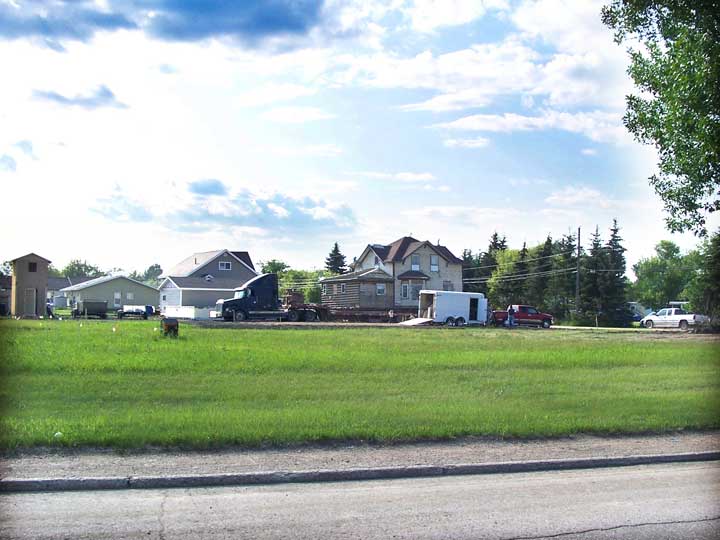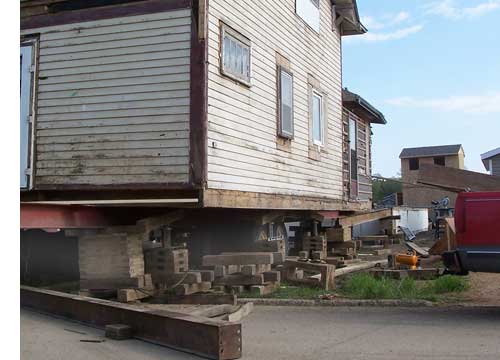 This street is the north side of what was once the primary school playground. Most of the lots on the field have been sold with a new duplex underway immediately south of this lot while another is planned for the corner lot east of this one.
Though this is the sixth housing start this year there are actually fourteen houses or duplexes under construction or completed. Thirteen is the already mentoned duplex and fourteen is a project where a small house has been demolished and a new basement has been dug on the block east of the Cedar Villa.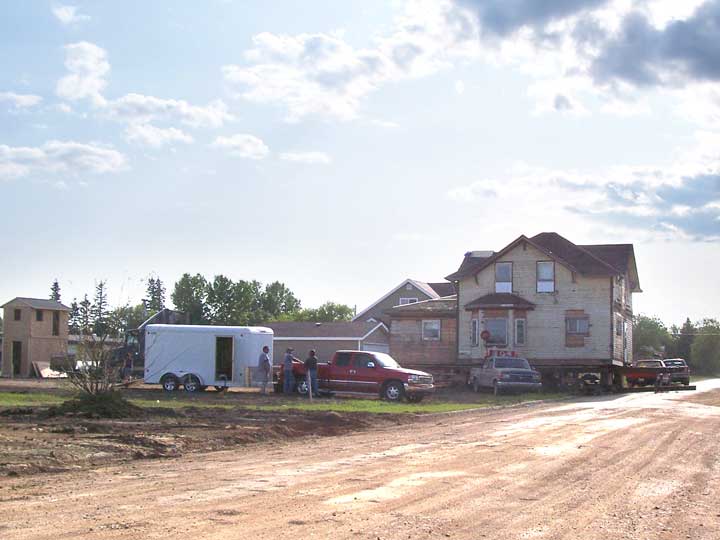 ---
Return to Ensign
This page is a story posted on Ensign, a daily web site offering a variety of material from scenic images, political commentary, information and news. This publication is the work of Faster Than Light Communications . If you would like to comment on this story or you wish to contact the editor of these sites please send us email.
Editor : Timothy W. Shire
Faster Than Light Communication
Box 1776, Tisdale, Saskatchewan, Canada, S0E 1T0
306 873 2004