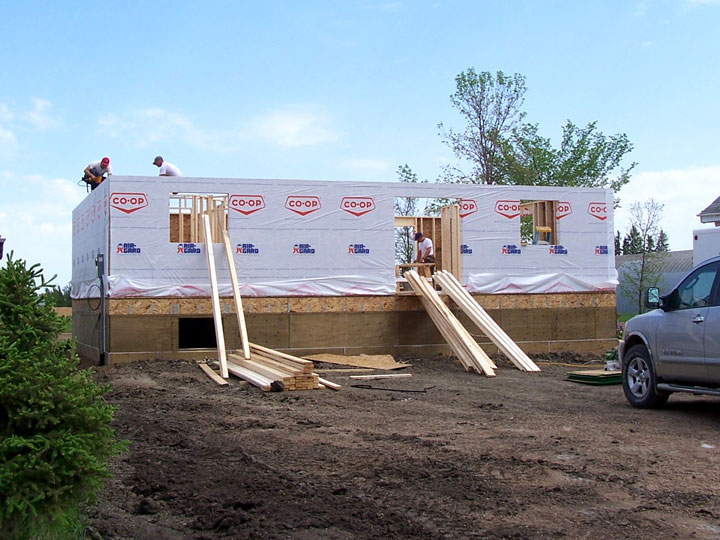 this is how the project looked at 11:00 this morning
House number twelve
---
FTLComm - Tisdale - Tuesday, June 16, 2009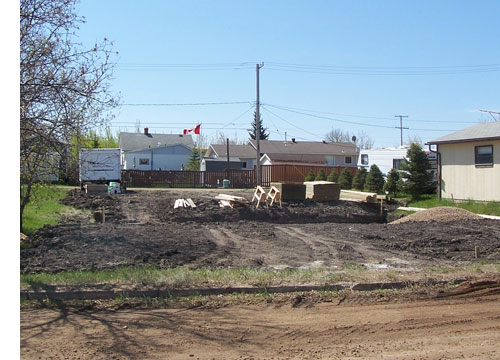 This project has moved along nicely as it got underway on Monday June first. Basement dug, footings in place (right) at the end of the working day on Tuesday, June second. This picture shows the site looking south from the street and the image below, taken at the same time is from the back alley looking north across the street toward the CN tracks.
Rise Construction is doing this new house and they have completed one already on the far north end of Newmarket. That project is now in the final finishing stage.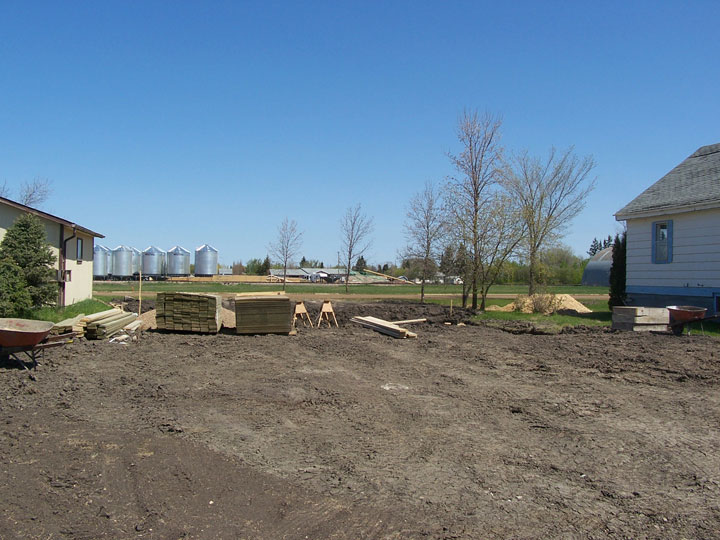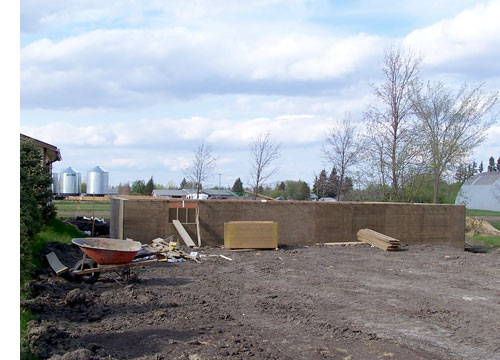 On Wednesday, June third at 5:00 that afternoon, (right) the wood basement was standing on the site. The three man crew went on to install the floor on Thursday, the fourth (below) but things got a little damp over the weekend and progress was slowed.
However, there are a lot of details to be looked after when building a house as the interior of the basement needs to be sorted out, there has to be some crack filling on the outside surface and then the weeping tile and gravel backfill have to be applied.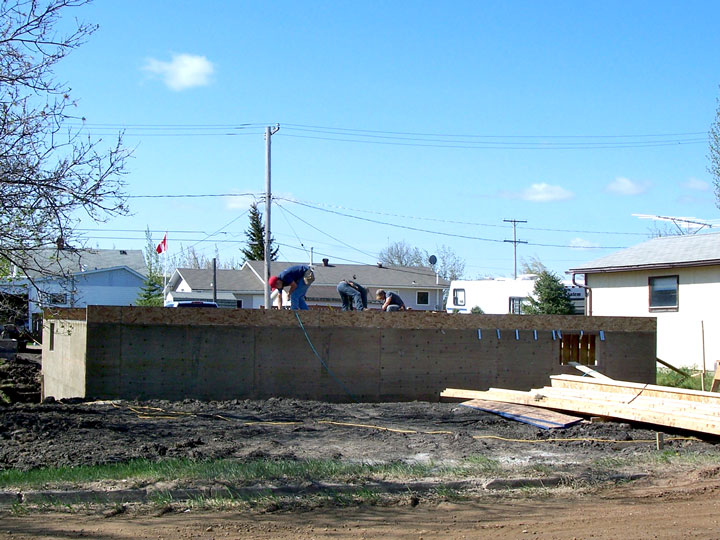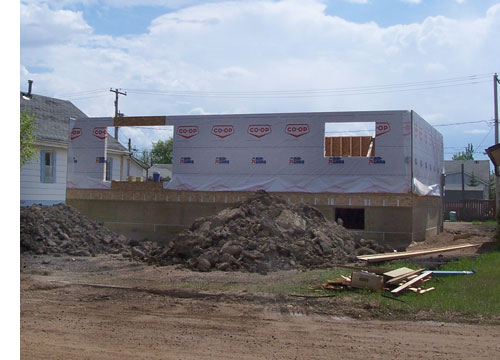 The picture on the right and the one below were taken yesterday as the exterior walls were assembled and erected while the interior framing was completed today. The house is now ready for the rafters and that should take place tomorrow and the roof will be sheeted in by the end of the working day Friday.
It is remarkable to see these houses and two duplexes coming together with dry weather the pace of construction will keep right on as we will see at least a dozen more before the weather starts to cool off.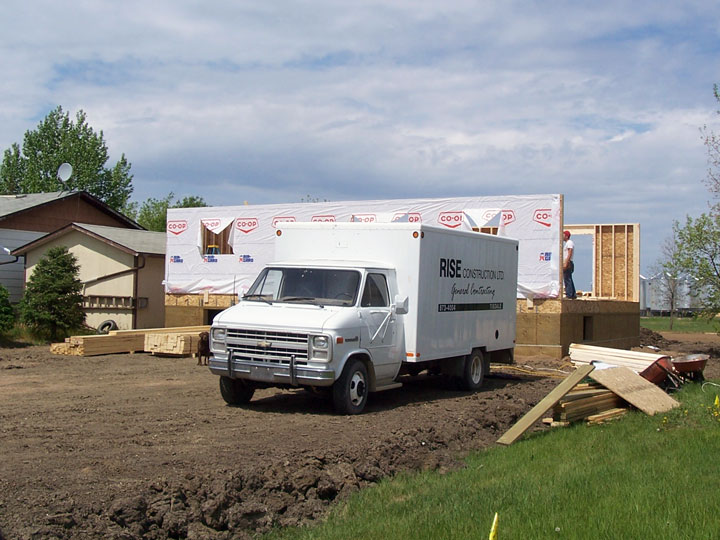 ---
Return to Ensign
This page is a story posted on Ensign, a daily web site offering a variety of material from scenic images, political commentary, information and news. This publication is the work of Faster Than Light Communications . If you would like to comment on this story or you wish to contact the editor of these sites please send us email.
Editor : Timothy W. Shire
Faster Than Light Communication
Box 1776, Tisdale, Saskatchewan, Canada, S0E 1T0
306 873 2004