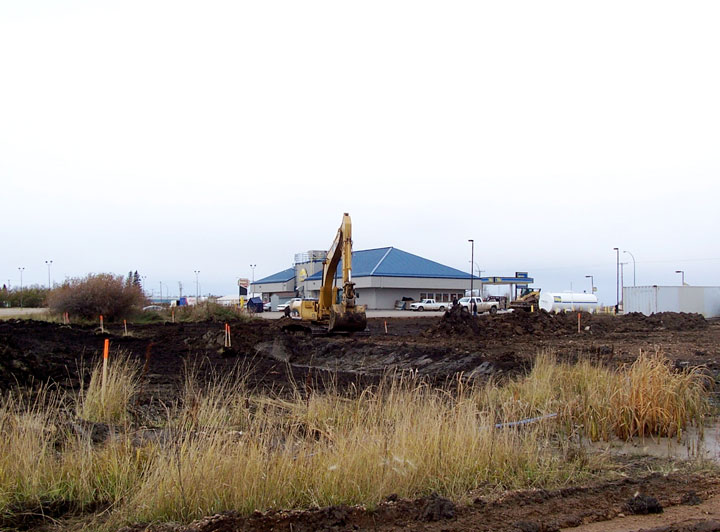 Chupa Excavation and Trucking digging at 11:00 this morning
New motel project gets underway
---
FTLComm - Tisdale - Thursday, October 22, 2009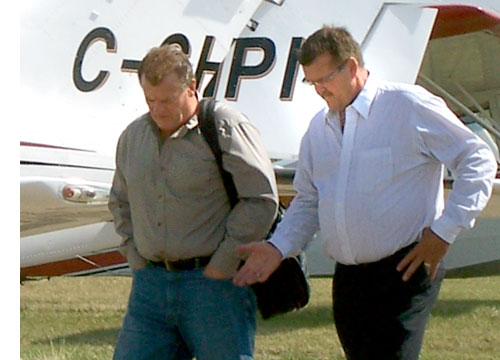 Tisdale definitely needs additional accommodations and has been working hard to get a new hotel/motel project for the community. But the recession made capital tight and the first developer backed out of the project and on May 26 this man came to town and met with Tisdale's mayor, Rolly Zimmer (right) to cobble together the project that got under way this week.
The image below was taken a week ago when a shipping container and an ATCO building were placed on the site and surveyor stakes marked things out.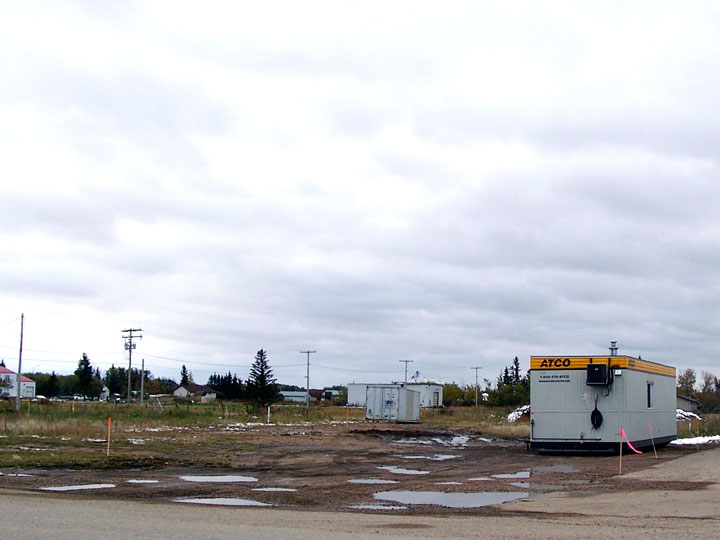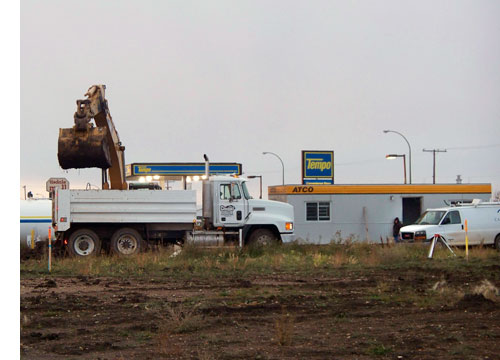 It was early winter that the town engaged a contractor to install the necessary water and sewer lines for development on this site but digging in earnest did not get underway until Tuesday of this week when some one from Canalta, an Alberta contractor, got on the scene and Chupa Excavation and Trucking began clearing the site (right). It was 5:30 when this picture and the one below were taken as we see both the Chupa equipment working and the town's equipment on the site as well.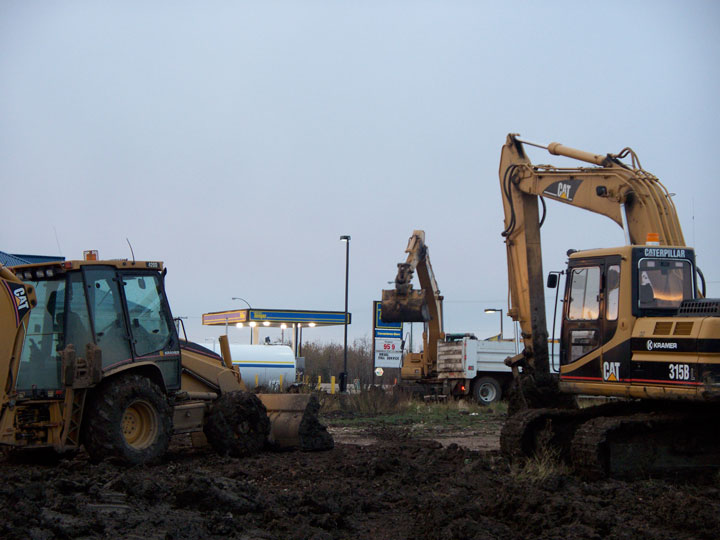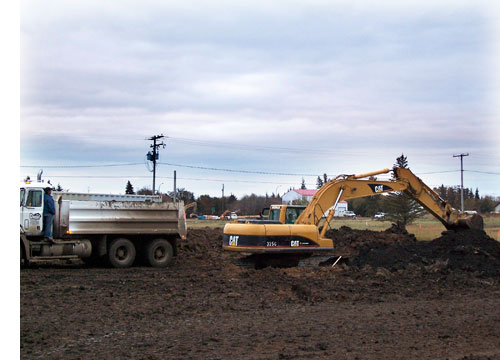 The site slopes downward toward the south so some extensive excavations are going to take place to clear and level the project site. Some of the material on the site is not suitable for fill and is being trucked away while the clay is being moved around to raise the surrounding area as the actual building site is being cut out of the ground.

This makes for a busy construction scene in town with two new houses underway, a new autobody shop getting started and a storage facility taking shape while the town expands its infrastructure on the north side of highway #3 and Parrish and Heimbeckers continues to work on their terminal.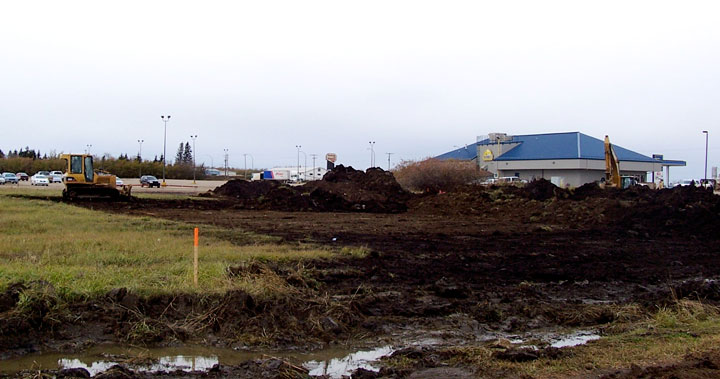 ---
Return to Ensign
This page is a story posted on Ensign, a daily web site offering a variety of material from scenic images, political commentary, information and news. This publication is the work of Faster Than Light Communications . If you would like to comment on this story or you wish to contact the editor of these sites please send us email.
Editor : Timothy W. Shire
Faster Than Light Communication
Box 1776, Tisdale, Saskatchewan, Canada, S0E 1T0
306 873 2004