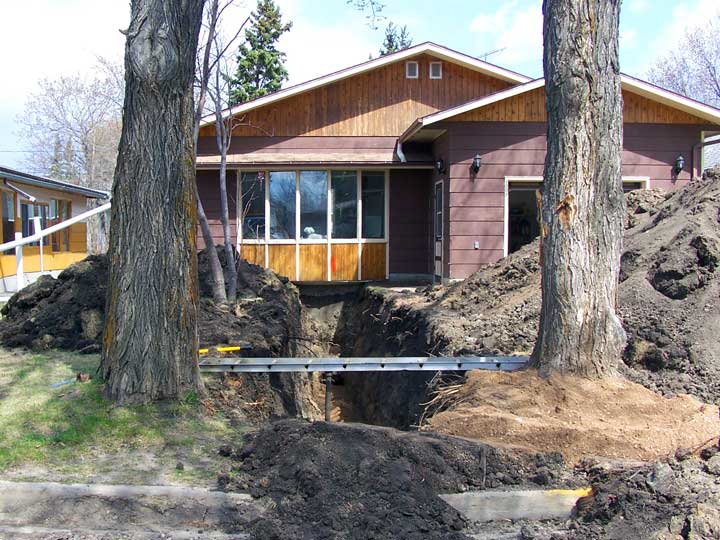 Projects on the go
---
FTLComm - Tisdale - Monday, May 11, 2009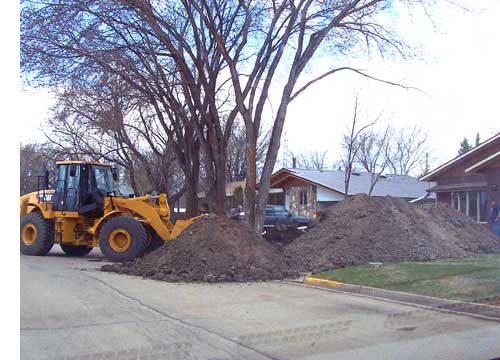 Though water lines under the streets seem to frequently need replacement or repair it is not that common a problem for individual home owners. This project (above and right) was being carried out today with Chupa Excavation carrying out a big project in this home's front yard.
One of the new houses from last year, directly behind the Bargain Shop (below) is in the process of getting a new brick driveway. This project looks like it will involve some other brick work to finish off the front of the house.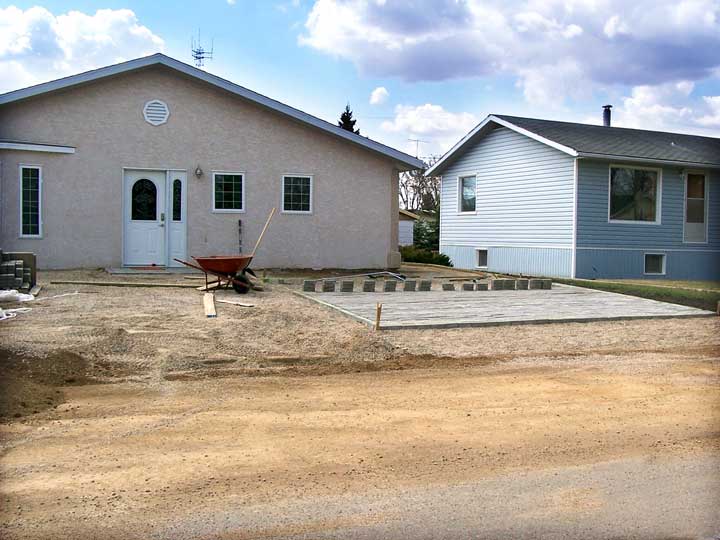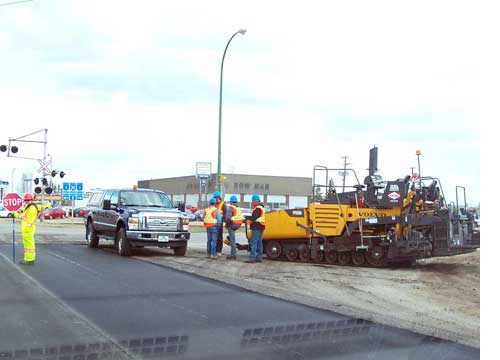 Highway #35 south of the intersection with highway #3 is getting its top coat of pavement. This project was not quite completed before winter set in and the last five kilometers are being tidied up.
A big front end loader was refilling the excavations that were done in early winter when full water and sewer systems were run under highway #3 between the Coop Cardlock and Robin's Donuts. As the work was done after freezing there is quite a bit of settling and the chore of cleaning up was underway this morning.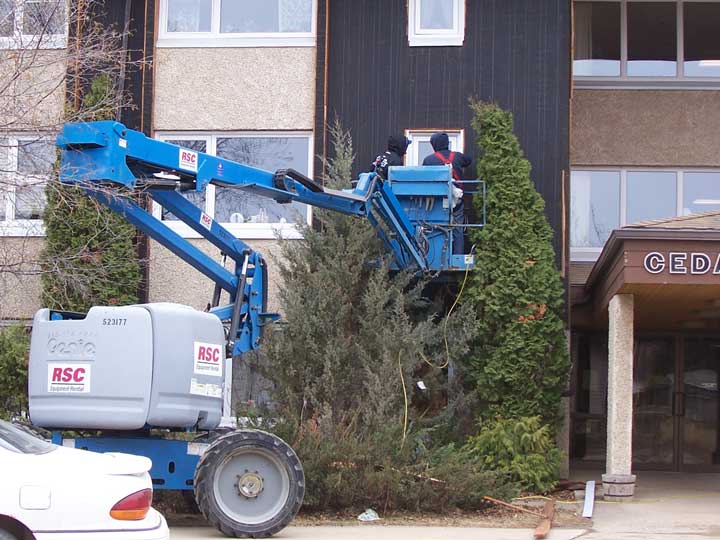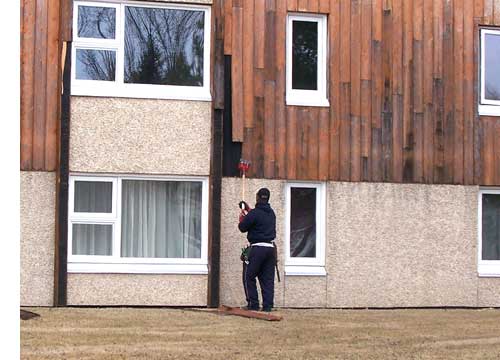 In the middle of the winter there was some work done on the windows of Cedar Villa now attention is being given to the siding. The picture above and on the right were taken last week as the siding was being stripped off and now the building is just covered in tar paper awaiting a siding or exterior finishing.
The BeeMaid build is steadily being dismantled and over at the Co-op storage yard the process of assembling steel bins is nearly complete with only six or so left. Below is how things looked at 3:42 last Wednesday afternoon.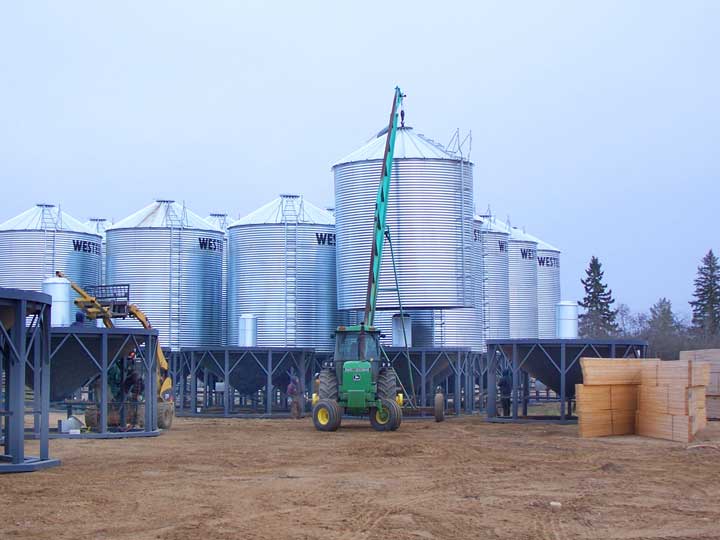 ---
Return to Ensign
This page is a story posted on Ensign, a daily web site offering a variety of material from scenic images, political commentary, information and news. This publication is the work of Faster Than Light Communications . If you would like to comment on this story or you wish to contact the editor of these sites please send us email.
Editor : Timothy W. Shire
Faster Than Light Communication
Box 1776, Tisdale, Saskatchewan, Canada, S0E 1T0
306 873 2004