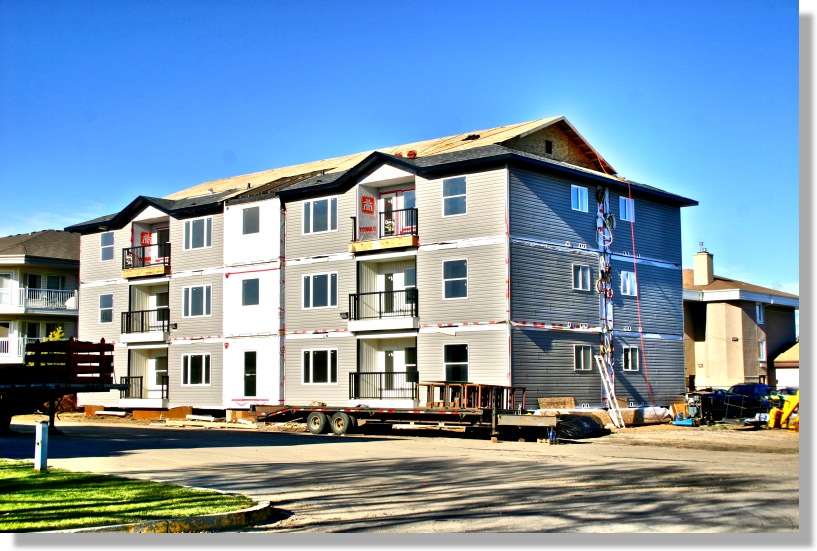 Modular six unit building assembled beside the Madison and Cedar Villa
Tisdale - Friday, November 1, 2013
by:Timothy W. Shire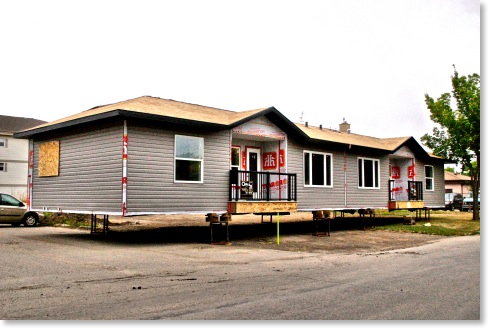 We first noticed this building parked along the street just north of the Beeland Co-op on Se[tember 18. It wasn't long after that when a realtor's for sale sign and a set of access stairs appeared.


The excavation for services and digging of holes for piles began in earnest on October 8 as you can see below and the picture bottom right below shows the site with the piles in place on October 17. Meanwhile on the vacant property west of Caribou Crescent the units you see below on the bottom left were finding their way to Tisdale. This picture was taken on October 23.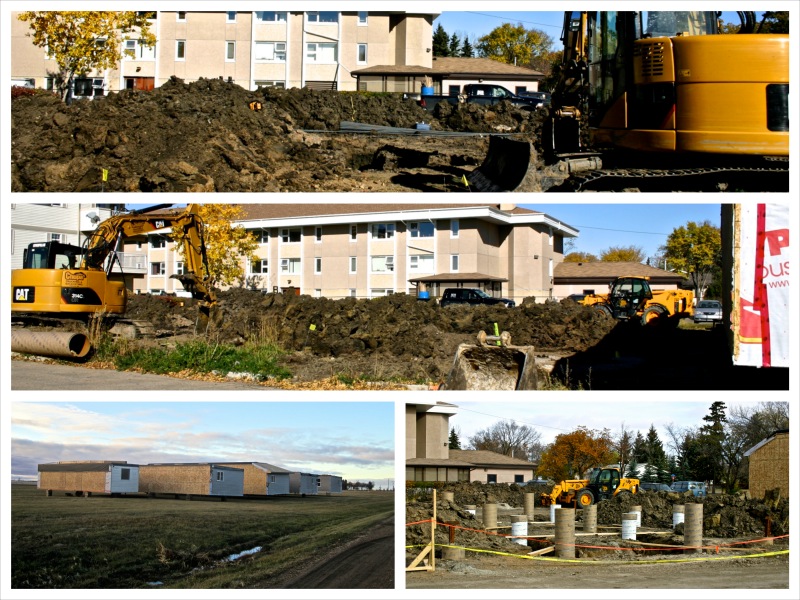 The building, all three stories and its roof were assembled on October 29 and below is how it looked on Thursday, October 31 as a work crew without safety lines finished up the shingles on the roof.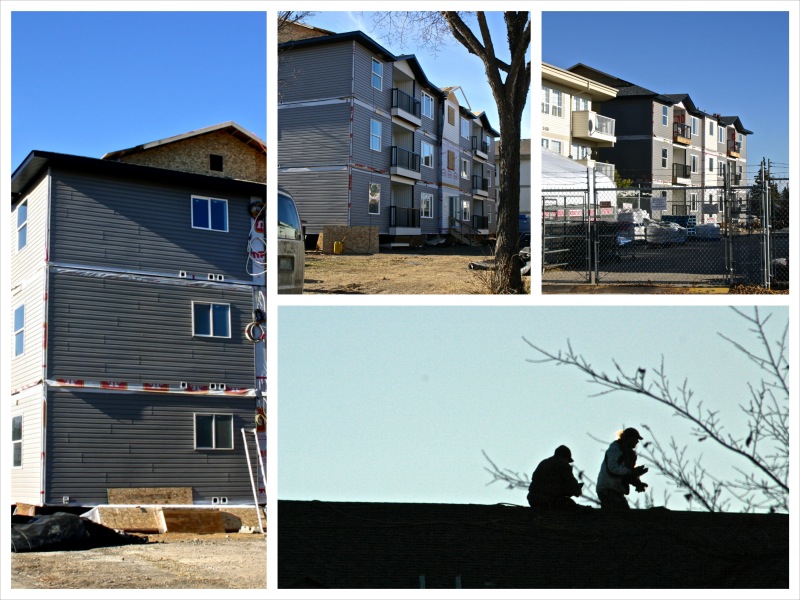 Ken Styan and a pretty large spectator gallery were on hand Wednesday, October 30 as each of the components were lifted into place. Ken created the video below to share with you as the last unit was eased into its proper place. At the end of the video you can hear a truck driver ask Ken to move so he can back his unit up and Ken finished the video standing across the street.

The Co-op parking lot is now closed and fenced off but now, north of it, are the three units. Cedar Villa which has been there for a long time, The Madison which we documented its construction here on Ensign and now this six unit modular building all a block from downtown and less than a block from Tisdale's only grocery store.