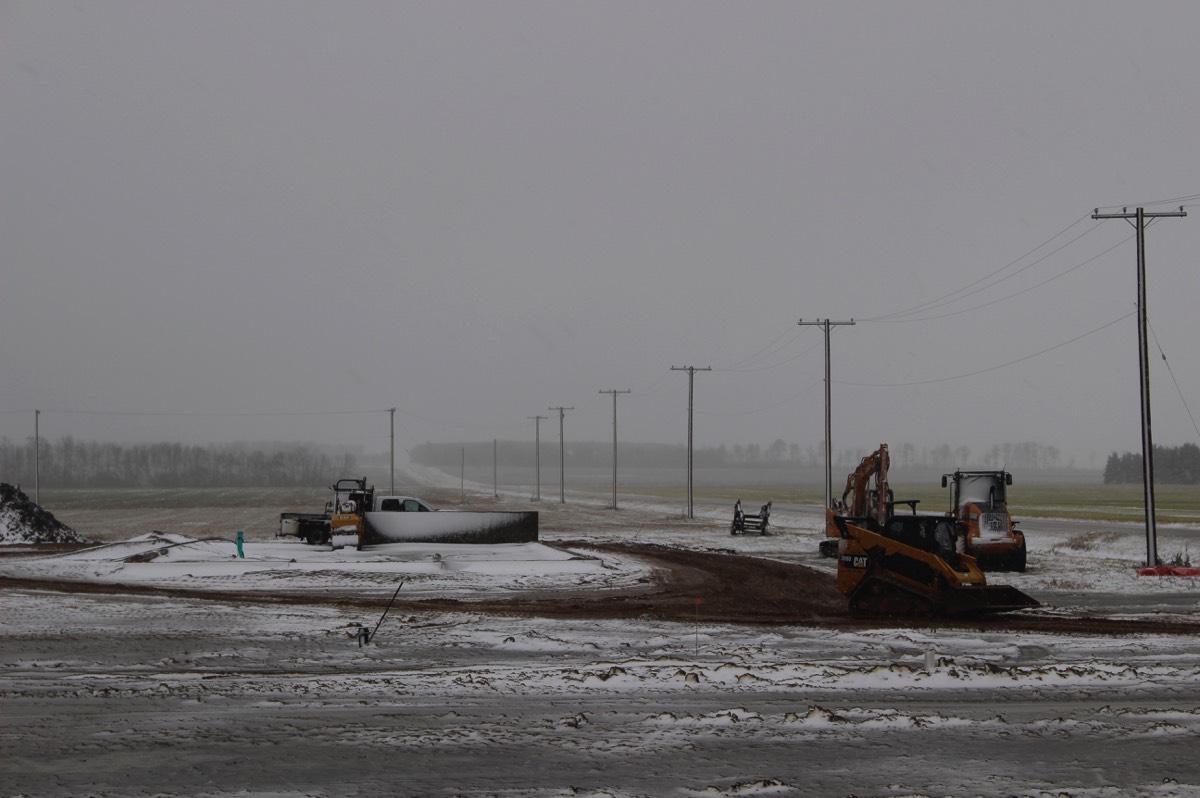 Tisdale
Monday, October 31, 2016
by:Timothy W. Shire
Building a structure that will last for decades is an exciting thing and I enjoy dropping by as a sidewalk inspector to document the process. This new building situated on the most westerly extreme of Tisdale on the south side of highway #3 can be seen above as a concrete slab with a rear loading dock.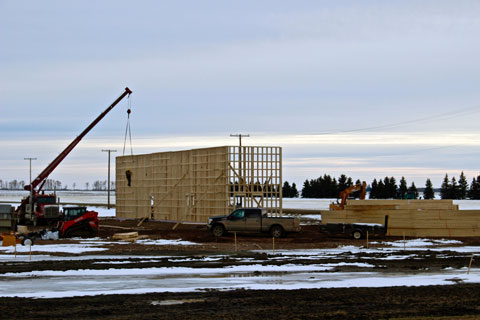 But it wasn't long until the structural walls began to take shape and then rotated into position. Remarkably the project seems to have a small crew of about four or five workers having to do their jobs under unpleasant weather conditions.

Work schedules and sequence seem to interfere no matter what the project and after a long summer of sunny days this project got underway in rain and snow.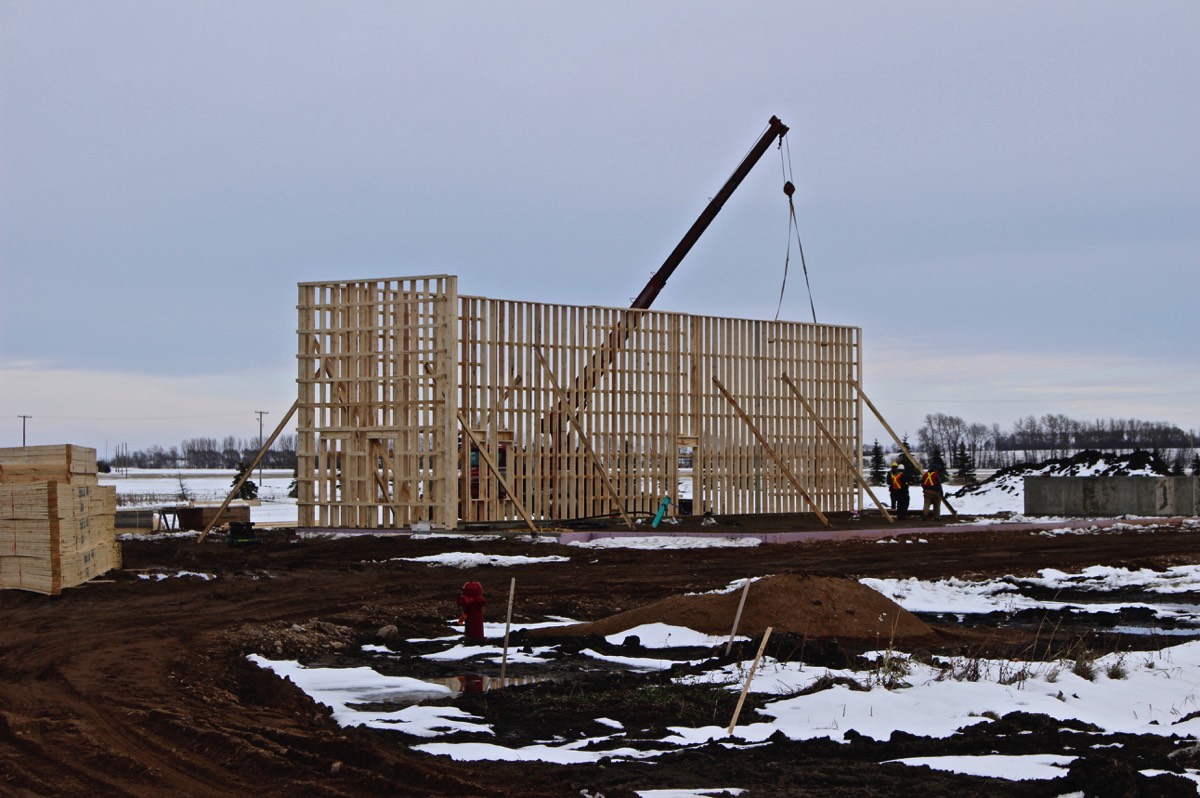 With the East wall standing the ends and West wall were quickly assembled and the electricians were on the job installing the whole electrical panel high up on the middle of the East wall.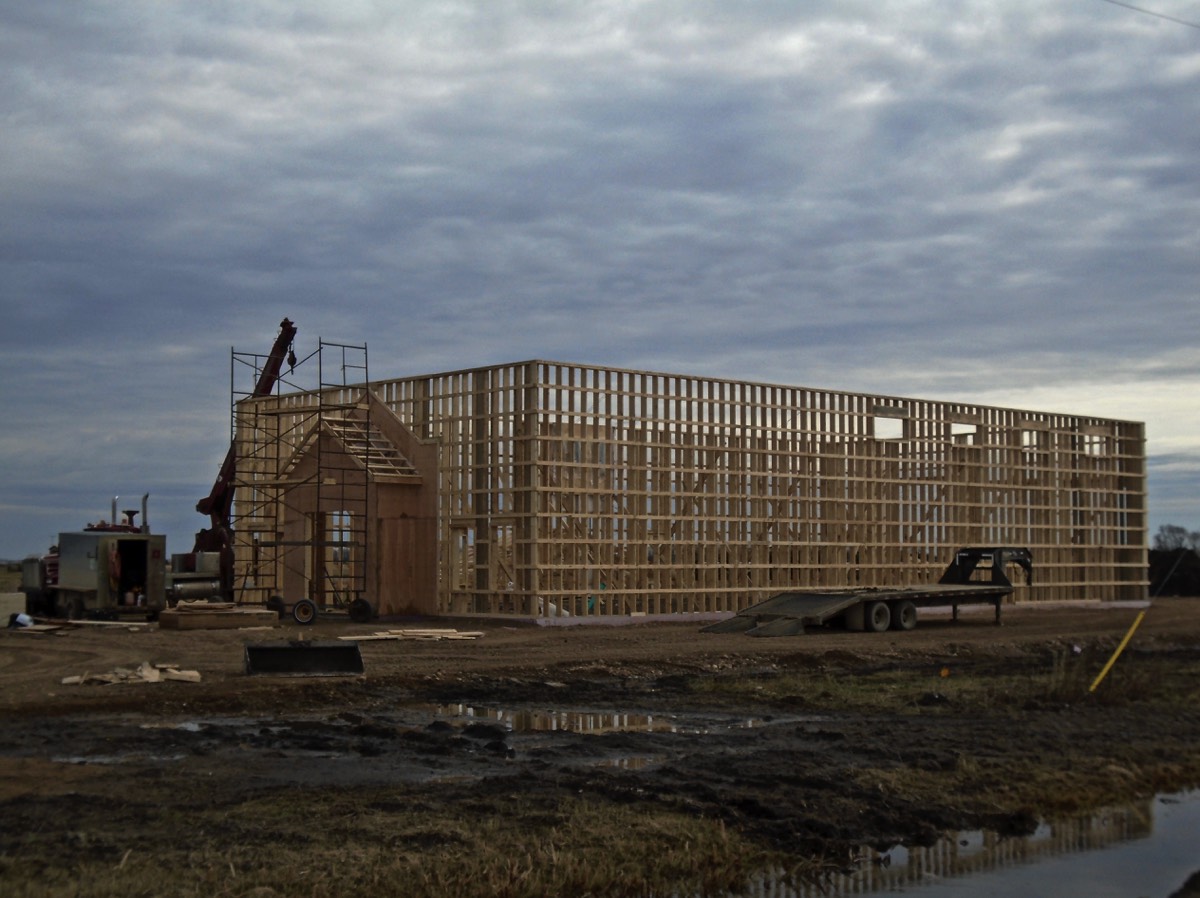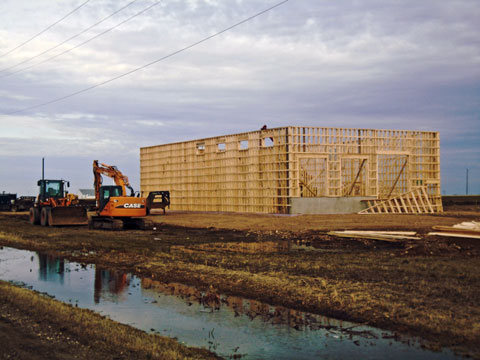 As you can see here the snow has been replaced with mud but the whole work construction surface has been gravelled as the site was developed.

This view is looking toward the North and shows the detail of the South wall with it's loading docks.

With the perimeter walls standing the preassembled rafters were ganged together in sections then lifted into place with a small crane.

In the view below we can see the entrance area has already been sheeted in.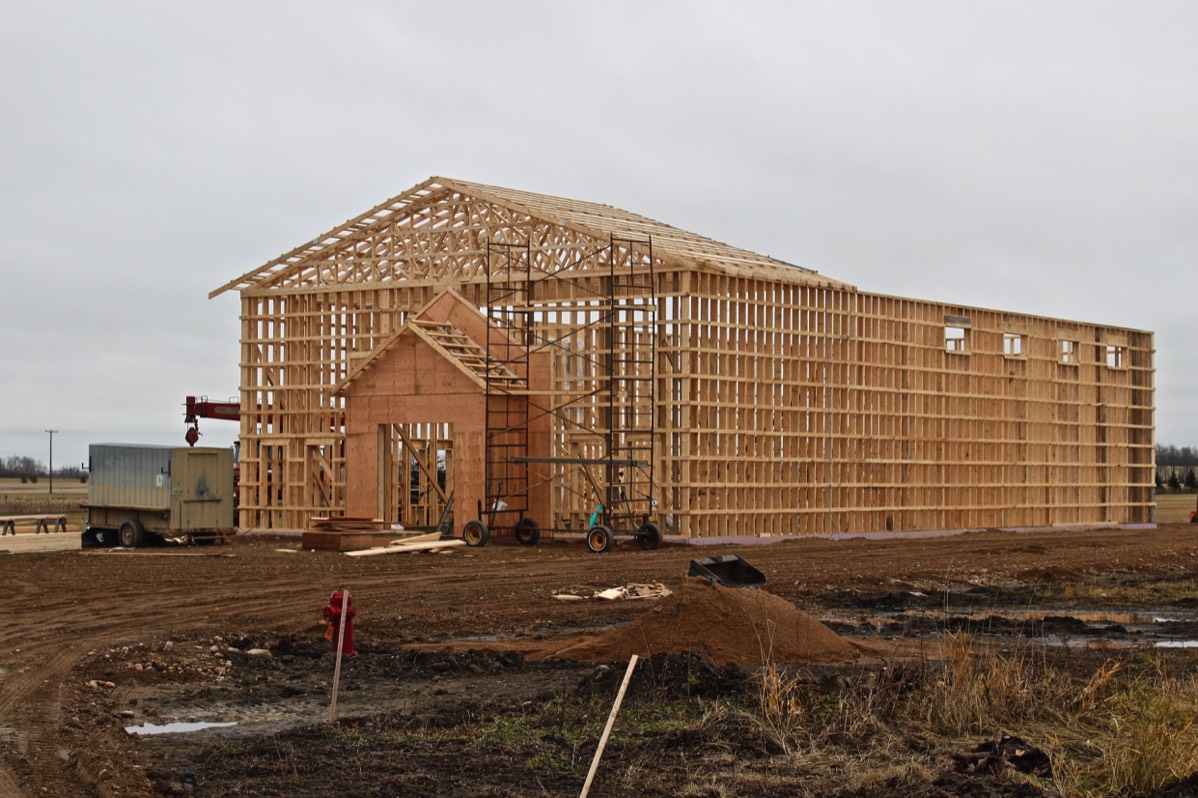 These last two pictures were taken Sunday afternoon. In the image below you can see the electrical panel area swaddled in plastic to protect the work until the building is established.