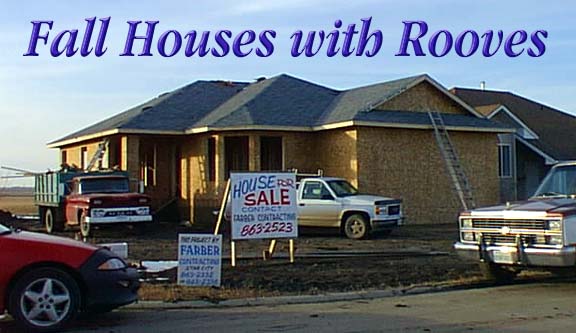 FTLComm - Tisdale - November 9, 1999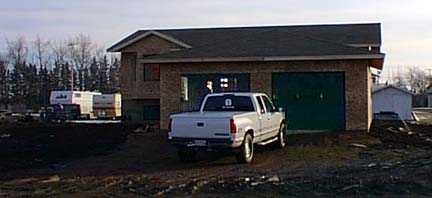 Yesterday Canadian Mortgage and Housing announced to its surprise that housing starts in Saskatchewan were up 5% over last year. This contradicts their original prediction that housing starts for new homes, apartments and condominiums would be down this year.

Four new houses all began construction here in Tisdale in October and three are shown on this page each with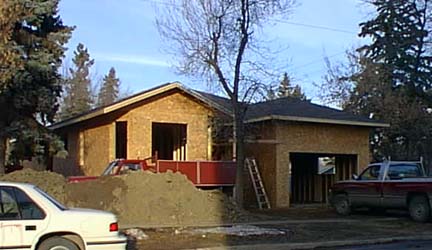 their rooves now installed and
shingled. The fourth is still in the basement stage.

With the roof on and the interior walls in place all of these three will get the attention of plumbers and electricians before the drywalling and finishing can take place but with them now closed in and ready for window installation the cold temperatures of winter no longer pose as much of an obstacle to getting these houses ready to be moved into.