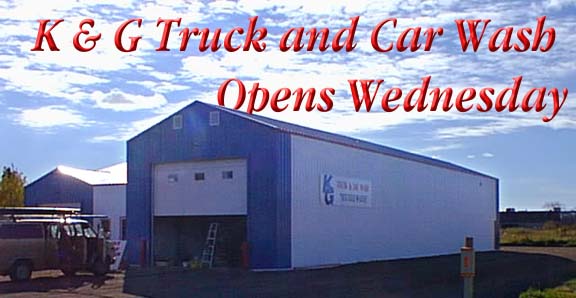 FTLComm - Tisdale - September 28, 1999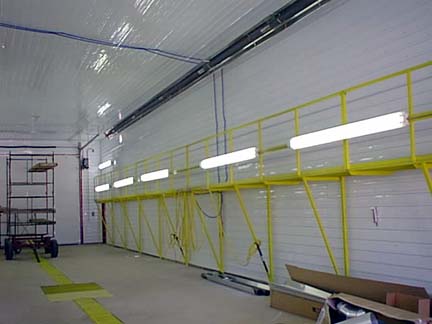 Monday the gas fitter was expecting to work very late as the final lines were being installed for the heating systems in K & G Truck and Car Wash on the South entrance to town. The huge truck wash bay is large enough to handle Pool's new "super" "B" train truck systems with walk ways on each side and reasonable rates.

It will cost truckers sixty-six cents a minute to wash their own rig or seven-five cents a minute for the work to be done for them. That works out to about $15 an hour which is pretty reasonable to have work done on a vehicle.

This past winter New Brunswick became the first province to move toward pressuring truckers to keep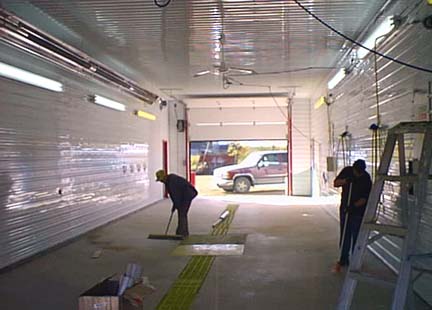 the vehicles free of huge
buildups of ice after several accidents involving ice coming off trucks and hitting passing cars. With the kind of insurance claims that could result it would seem that truckers will be ever more concerned about keep their vehicles safe and lighter.

The car wash bay can handle a vehicle from each end and like the truck bay is heated with gas radiant heating which you can see along the upper left corner of this picture.

After beginning work June 4th this project has gradually taken shape with framing then laying concrete so it will be no doubt a relief for the operator to get into business on Wednesday September 29.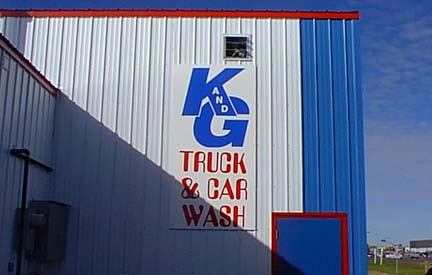 Besides cleaning vehicles this new business will become home to an older business as it will also sell bottle water and water coolers.

A similar facility as this was constructed in Nipawin several years ago and is now closed. Nipawin did not have the kind of traffic that rolls through Tisdale each day. People who work on main street report that the average truck traffic through town is thirty-five trucks an hour during the day or about one every two minutes. It looks like the town should be considering establishing a large truck park for these machines who lay over at night.