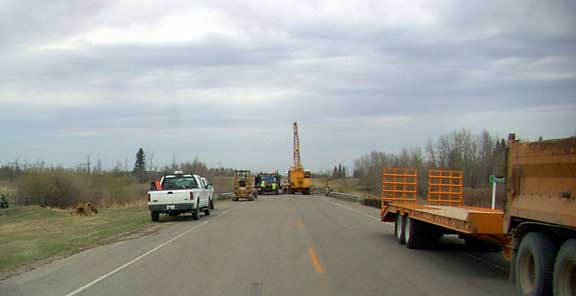 Little Giant Does The Lifting
FTLComm - Tisdale - Thursday, May 30, 2002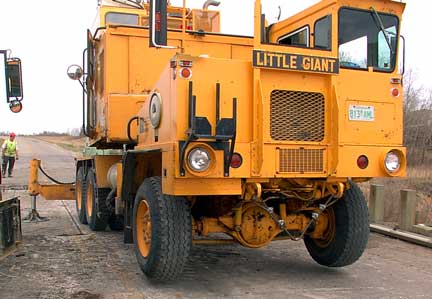 Whenever possible we give you a sidewalk superintendent view of the work on the bridge just North of Tisdale.

Yesterday afternoon just after my lunch break I dropped by to see how things were going.

The Little Giant crane was on the job pulling the two foot long shafts that hold the deck to the timber below. A loop had been welded to each shaft and the crane was lifting them from the deck.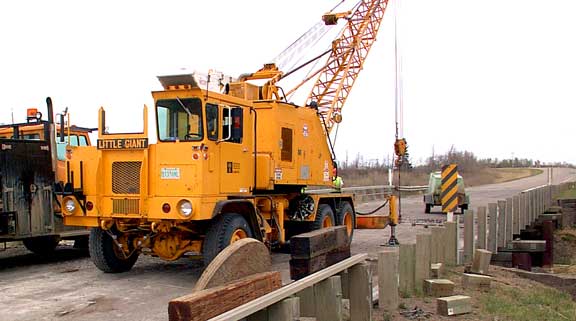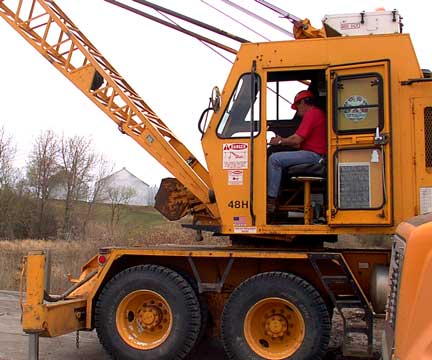 Once out the hole was filled with a foam plug so that debris did not jam into the concrete deck panels.

Each piece of deck on the bridge is 18,000 pounds and with the boom at 60º the Little Giant can hoist a whopping 28,000 pound load. (Sorry about the lack of metric but consider that an average size bulldozer weighs around 40,000 pounds).

Forman, three workman and a welder make up the crew on this project and as we said we will keep you posted as the project moves along.