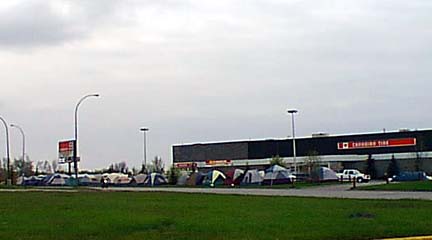 FTLComm - Prince Albert - May 22, 1999


At first glance I thought it was some sort of protest, folks camping on the Canadian Tire parking lot then I realised it was a sales promotion for tents.

What an effective way to sell camping gear on the Victoria Day weekend? The display included out camping equipment and accessories with sales staff.

A novel and effective approach, seemed to lighten up the lead coloured sky over Prince Albert Friday afternoon.