---GT Mechanical Cleaned Up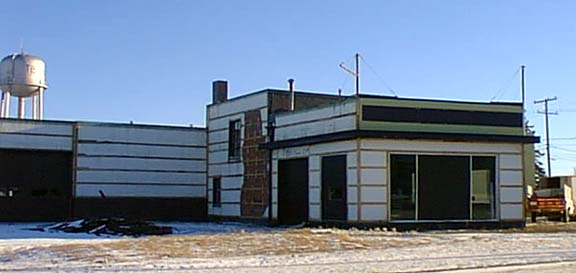 FTLComm - Tisdale - December 7, 1999
The burned out shell of what was GT Mechanical will soon be torn down. On Monday the metal siding on the building was salvaged. The old building is remarkably sturdy constructed of brick and concrete so that the buidling will be easy to knock down and clean up. It is expected that the town will move quickly to erase this derelict building now the GT Mechanical has cleared out what they could from the structure and established a new operation in Melfort. Ensign will have a story and pictures of the new operation in its new location only twenty minutes away.

GT Mechanical was burned when the building was set afire. Two former employees have been charged with the incident.

This buidling has been a long time landmark in Tisdale serving as the location of the General Motors dealership at one time but sits on a really excellent piece of real estate suitable for a wide range of businesses.