Schpansky Auction Gets Ready For August 8 Sale
FTLComm - Tisdale - Monday, July 30, 2001


August 8 is "dDay" for Bruce Schpansky's auction company as they are now on their new site on the East side of town and the consignments are coming for the sale.

Remarkable progress has been made on the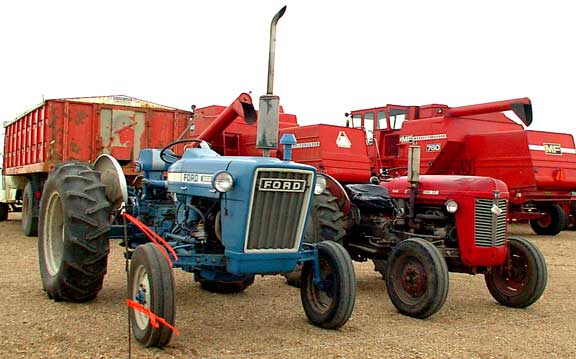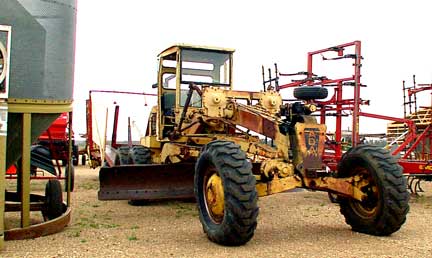 construction of the indoor portion of the facility with the new building up and today workers are putting on the roof.

This sale coming up has everything, including a few kitchen sinks, a good range of tractors, combines and other farm equipment and some unusual items like these two great little tractors that will bring in the collectors. Another item of interest which might appeal to anyone who drives Tisdale's Heritage Road is this road patrol. Gosh with that I could fix that washboard that makes going past Northern Steel's West plant almost impossible on a bicycle.

Actually with more than a week to go there is a lot of stuff being arranged on the new lot for this auction sale so we can expect a pretty big crowd in town a week from Wednesday.