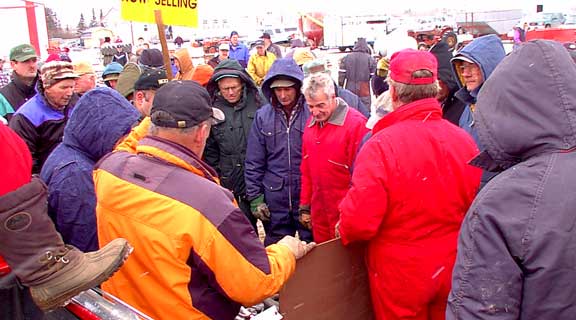 Cold Sale
FTLComm - Tisdale - Wednesday, October 24, 2001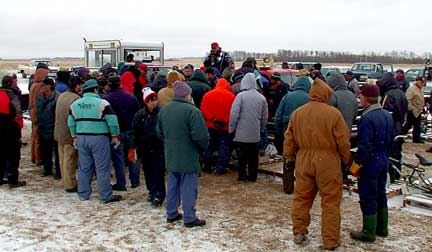 This was the scene this morning around eleven as the two auction trucks worked along the pallets of goods with light snow falling and the customers dressed for snowmobiling.

There was a fair sized crowd on hand and the goods for sale were of a huge variety from milking machines to press drills, light fixtures to rolls of barbed wire. Something for everyone including cars, trucks and a few farm impliments.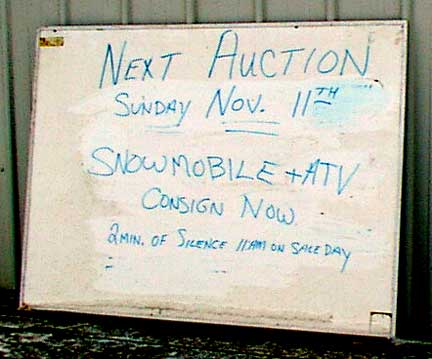 The household items (seen below) go on sale this afternoon at 5:30 and have everything from and including the kitchen sink.

This sign advertises the next sale scheduled for November 11. The fact that they plan to hold two minutes silence during the sale at 11:00 seems pretty pitiful. The Canadians who gave their lives in WWI, WWII, Korea and peace keeping gave all that they had for their country and for what Canada and being a Canadian stands for, they deserve more than a two minute break during an auction sale. Bruce Schapansky should be ashamed of this situation and deserves the scorn of those veterans still alive and who knew individually those who will be unable to attend Bruce's sale because they are dead.