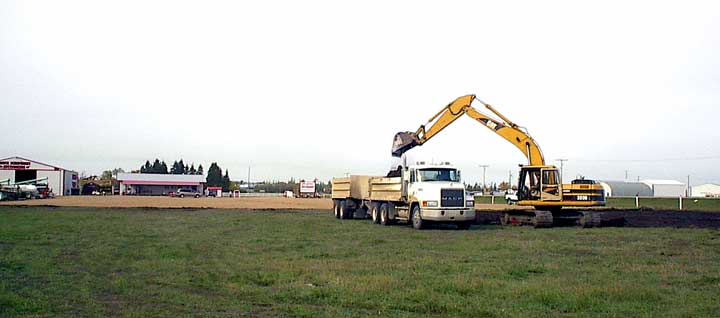 Schapansky Auction Continues to grow and expand
FTLComm - Tisdale - Thursday, October 2, 2003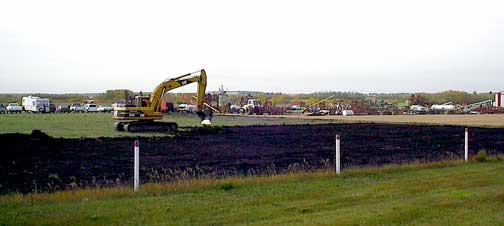 Bruce Schapansky Auctions has been marching along, steadily expanding the size of each sale and bringing customers from near and far to Tisdale.

Today Chupa Excavation has been busy stripping away the top soil so that a rain ready gravel work surface can be put down.

This is the second enlargement of the sales area at the Schapansky site and this will add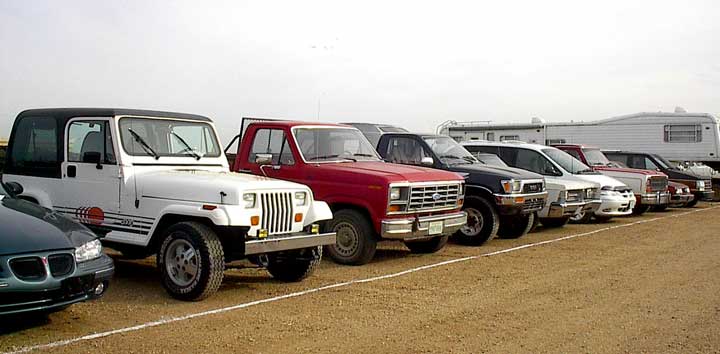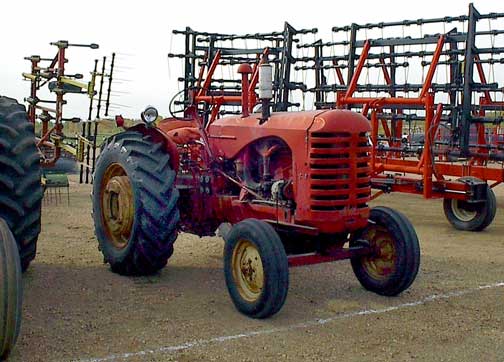 more than a third larger display area. The reason for this expansion is simple the present show and sale area is no longer able to handle the products arriving for sales in the future.

The field is well covered for the upcoming sale next week when these items will be sold. A good range of vehicles are lined up adding to the farm machinery and other miscellaneous items on the pallets. This looks like a 35 Massey Harris but could also be a twin which was very similar.

Below is an unusual collection of articles, an all terrain vehicle, industrial air compressor and industrial saw. These items are typical of the wide range of things that are in each sale.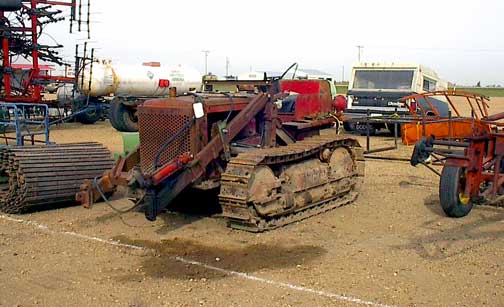 This remarkable old International crawler that could have been one of the type used in logging at one time and machines of this type were used in the building of the Alaskan highway when bull dozers were man sized machines. Today the little crawler looks like a lithe dwarf machine yet in its time it was fairly typical and an extremely versatile machine when compared with the monster tracked vehicles of the present which are often able to do a single task. In their time machines like this could be used too skid logs, haul a sled train, knock over trees or clean a coral.
---
Return to Ensign - Return to Saskatchewan News
This page is a story posted on Ensign and/or Saskatchewan News, both of which are daily web sites offering a variety of material from scenic images, political commentary, information and news. These publications are the work of Faster Than Light Communications . If you would like to comment on this story or you wish to contact the editor of these sites please send us email.
Editor : Timothy W. Shire
Faster Than Light Communication
Box 1776, Tisdale, Saskatchewan, Canada, S0E 1T0
306 873 2004