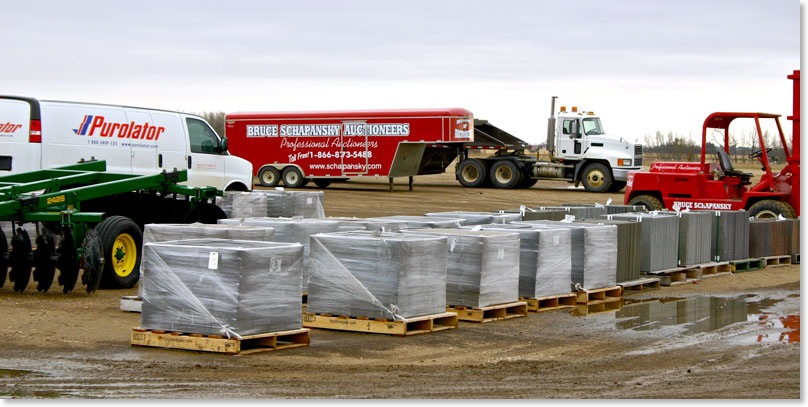 Auction sale on Tuesday, October 16
Tisdale - Friday, October 12, 2012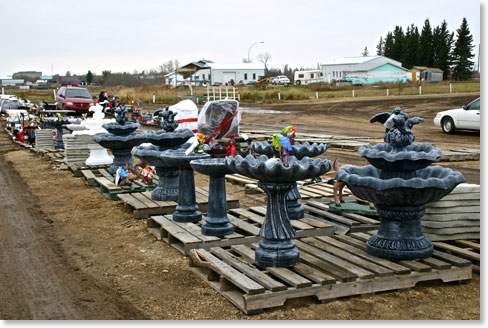 Bruce Schapansky Auctions is holding a sale this coming Tuesday, October 16.

I drove around the lot today as items are still being brought in but there are already some pretty interesting allotments ready for the sale. Particularly impressive is the large amount of construction materials. The neat lifts of 2 x 4, 2 x 6s and other dimensional lumber are in long lengths so this is the kind of lumber that is often hard to fine and also usually brings a premium price.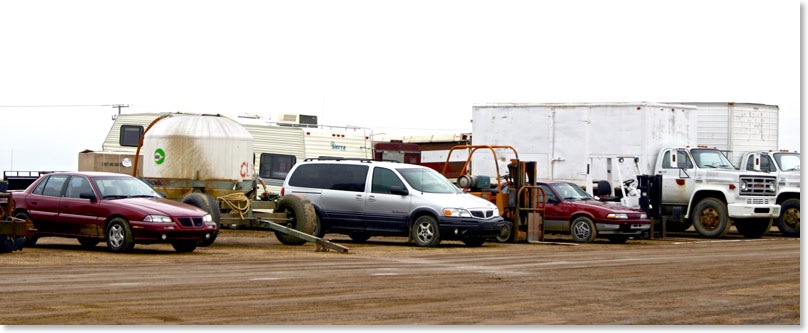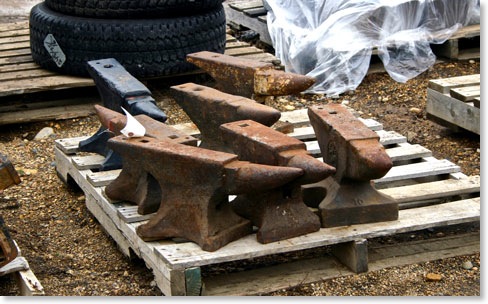 Concrete side walking and driveway blocks take up one area of the yard and in another area there is a good selection of bird baths with a selection of garden concrete stepping stones.


There is some farm machinery but also a selection of other vehicles including a fork lift and a pair of delivery trucks. I noticed a pair of Honda three wheel ATVs.

This auction appears to have workshop and mechanical tools as well as several sets of new shop storage units.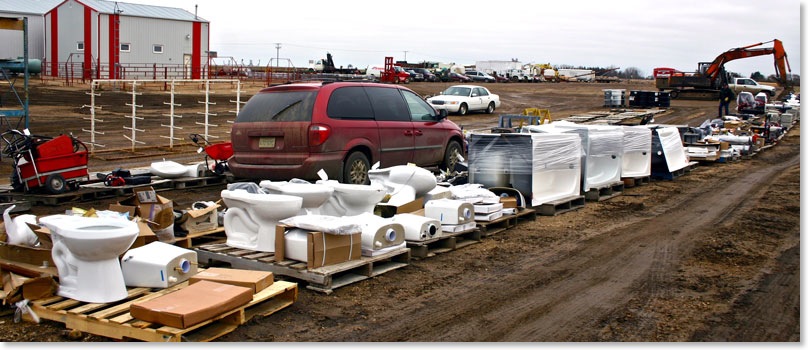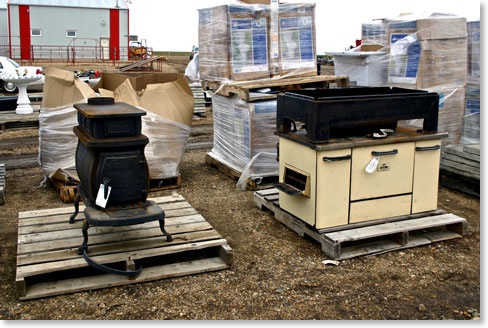 Almost one entire row is made up of brand new plumbing fixtures. Toilets, bathtubs, shower units and perhaps a lot more in boxes. For someone refitting their bathroom in their house or adding a bathroom in the basement this might be a good place to find a bargain.


This is only one of several wood stoves and that wood kitchen range is a bit of a rarity now adays.