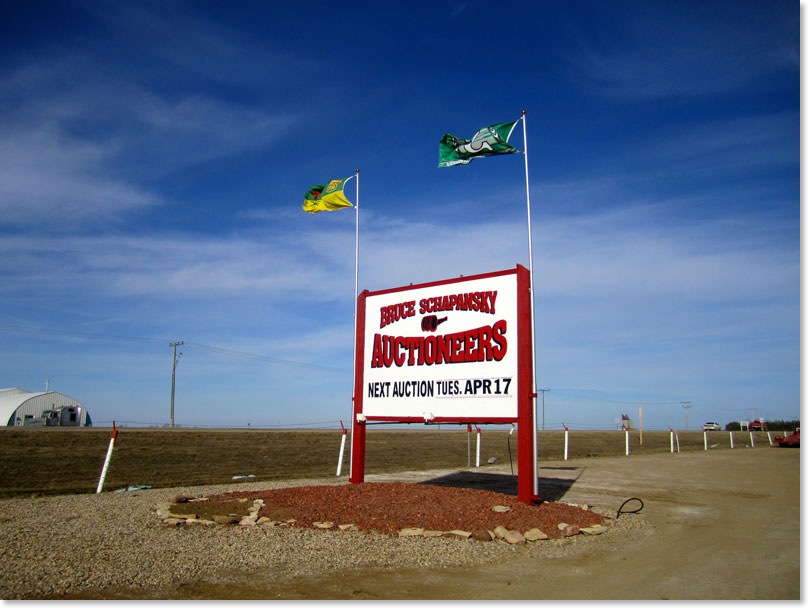 Big auction coming up
Tisdale - Thursday,April 5, 2012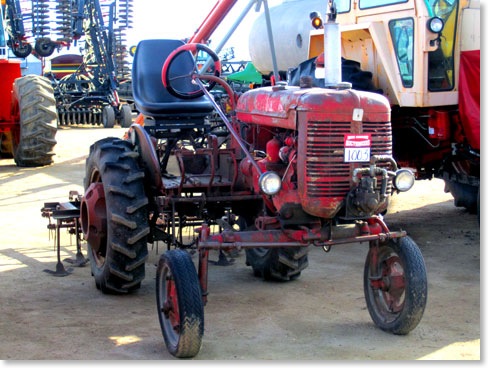 Bruce Schapansky Auctions hold several major sales through out the year and we often have some pictures of a sale close to or the day after the event. But this year it just seemed appropriate to pass the word about this year's spring sale a little earlier. By the way, Ensign does not accept advertising on the site and the intent of this story is not to promote this business but it is a major Tisdale community event that brings a very big crowd to town and this year there is reason to believe that it will be worth their trip.

The sale is scheduled for Tuesday, April 17 which is a week from this coming Tuesday but already the huge sales yard is beginning to be filled solid with a large array of farm equipment and really a lot of other stuff.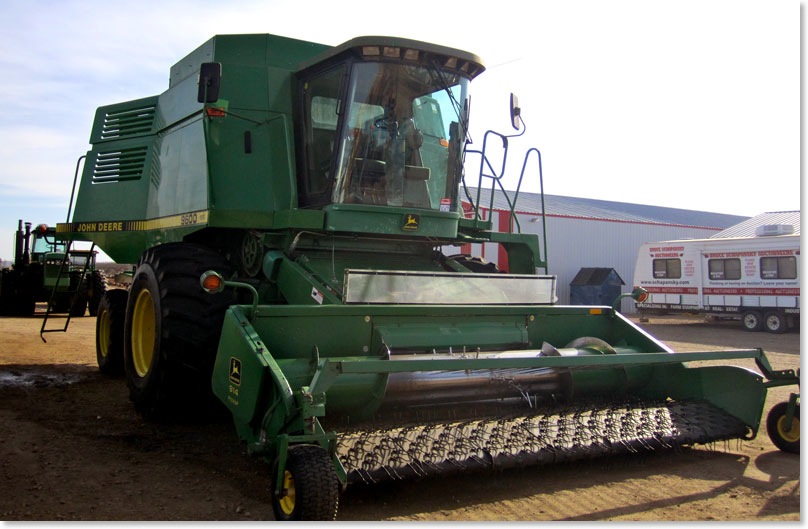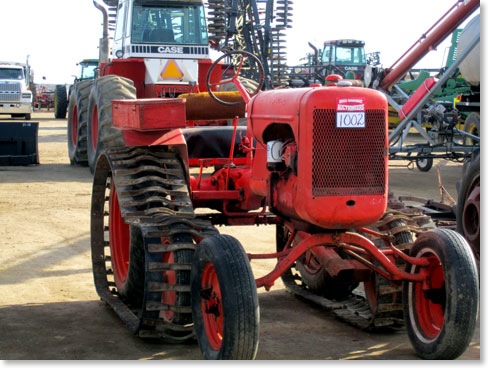 The pictures on this page are not really representational of the sale this spring. I just picked out a few interesting looking antique tractors and left the other items to be check out by prospective buyers. This sale includes a remarkable amount of really late model field tractors, combines, seeding equipment and just about everything else that goes into equipping a modern agricultural operation.

Since a significant amount of the machinery comes from farmers that are going out of business this often means that there is a lot of smaller and older equipment for sale. That does not seem to be the case with this sale. There certainly are some older and smaller items but this sale has a lot of top of the line very new equipment.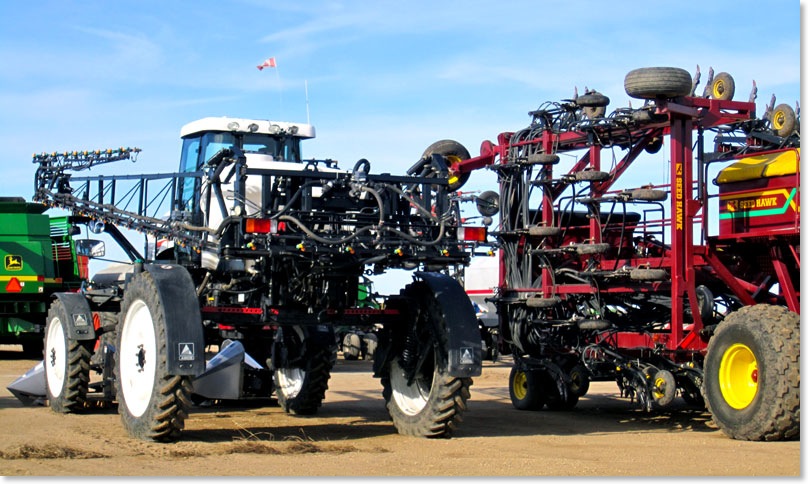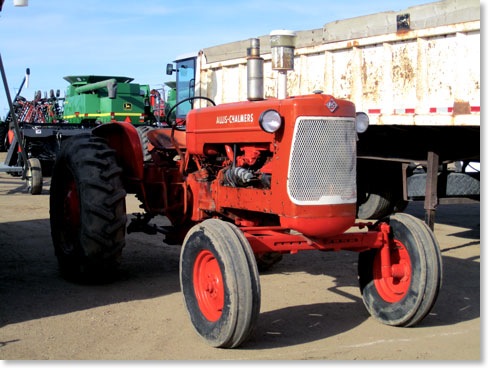 As you may know farming has come to rely very heavily on being able to transport the product and seed to and from the field. Highway semi units are sprinkled around the sales yard with several in each row. In addition there are some big tandem and single axle grain trucks. There is even a "B" train semi trailer units in one row. Tractor pulled grain tanks are also well represented/.


This relatively new diesel pusher motorhome is a big step up from the row of fifth wheel campers at the South side of the field. This looks to be a
2008 Holiday Rambler Vacationer XL
, depending on miles and condition these units sell for between $135,000 and $155,000.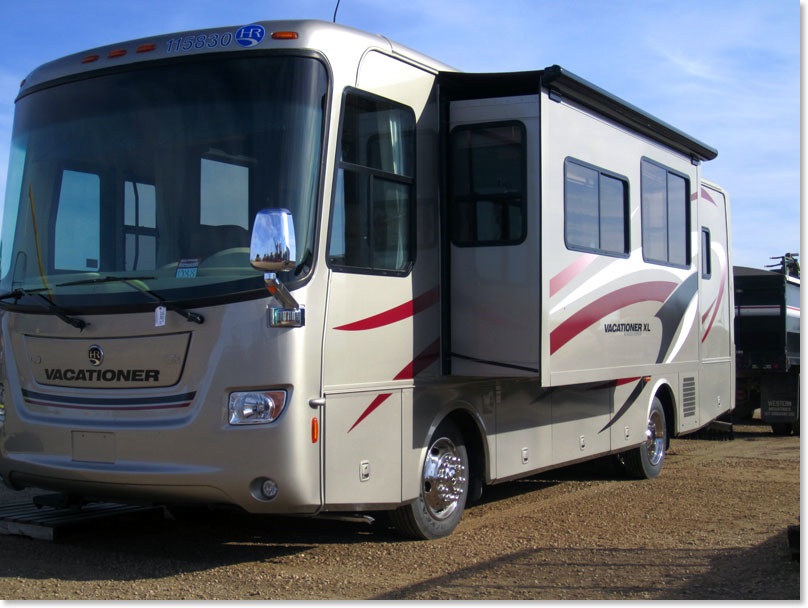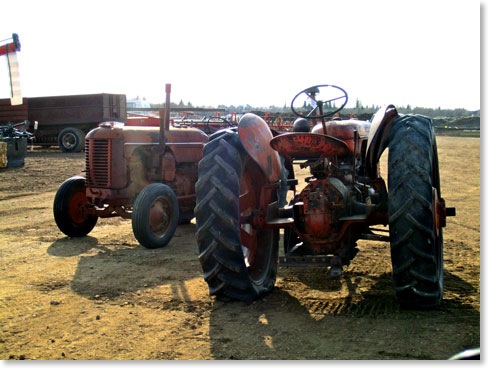 As with farm dispersal sales there are always a lot of extras. This sale will include several farm dispersals with the addition of consigned parts as well. Tools, supplies, lumber are only some of the variety of small items that are part of a sale like this one. To get through the inventory several auctions occur at the same time and run from 9:00 AM until just after 5:00PM.


Though there is a very large parking area with shuttle transport to and from vehicles a sale like this usually has its share of parking issues with vehicles on adjacent roads and areas.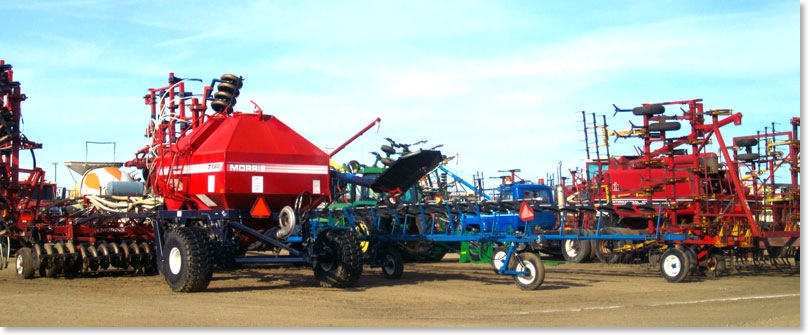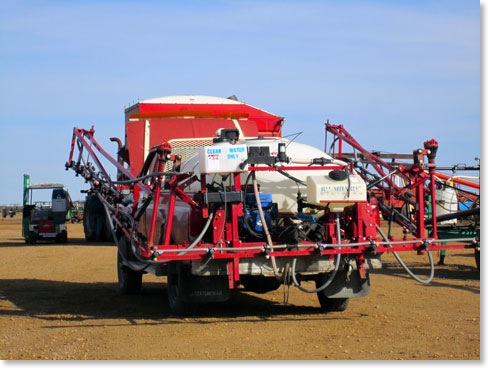 This is a very big sale this year and there will be people coming to this sale from considerable distance. Under these circumstances the sale goes ahead no matter what the weather so if you are planning on coming make sure you have clothes to cope with the crazy range of weather that can happen here in Tisdale in mid April. In the past there have been snow storms, hot sunny weather and everything in between.