Acklands Grainger: Trade Show & Demonstration Day
FTLComm - Tisdale - Friday, May 14, 2004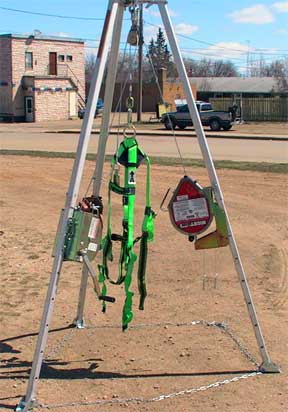 Ackland Grainger is the primary supplier of industrial production and safety equipment, this is not Canadian Tire weekend do-it-yourself stuff but the stuff of serious work.

On Monday with technicians and sales representatives from Makita, Koscher, Miller and others on hand it was time to demonstrate and be available to answer the tough questions about the tough equipment.

Even Tisdale's agricultural industry needs the right stuff or the job but with its six grain terminals and various other seed and chemical handling operations Tisdale is an industrial community. Than there is the manufacturing sector which most Saskatchewan communities do not have at the level see her also demanding the service and support of supplier like Ackland Grainger right here not several hours away.

For certain there is a bit of "Tool Time" Tim Allen in most of us and for me to browse through the displays and try to figure out what some of these gadgets are all about it was time for a lot of that oow and awwww stuff.

The Miller welding equipment with such a wide variety of machines certainly catches a person's attention as does the realisation as to what can be accomplished with plasma torches, argon systems and mig wire machines.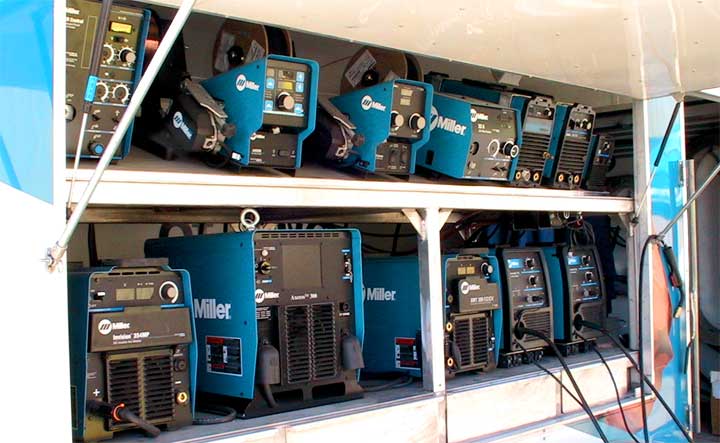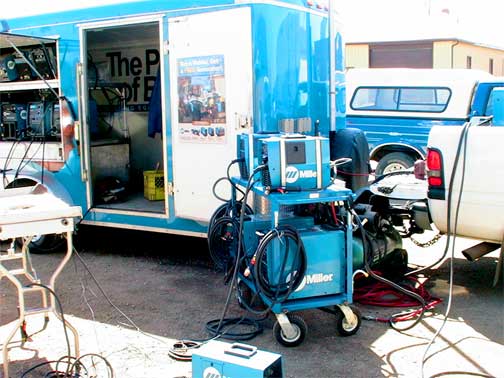 But the safety glass display was as high tech as I want to get. The set of coloured glasses provide enhancement so that a worker can see metal flaws and catch the tricky problems found in metal work while the automatic welding system is just an outstanding application of computer and imaging technology to industry.

The blue helmet in the picture below and the superimposed close up of its controls is able to detect a flash and screen out the intense light of a welding arch in milliseconds. The safety and efficiency that comes with a piece of equipment like this quickly pays for itself.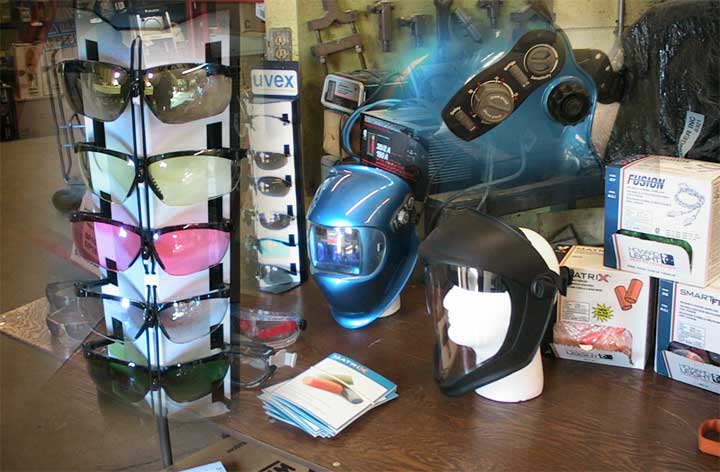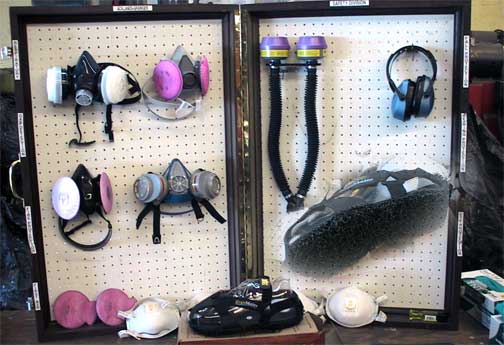 Air is important stuff to we humans and the proper respirator is a matter of life and death. This display and the safety shoes are the kind of product that makes money for a company. But the sniffers below that can measure quickly the presence of carbonmonoxide, hydrogen sulfide and oxygen levels are tools that seem almost to good to be true.

But alas the measure of all events is the quality of the food and this event had great coffee and superior donuts.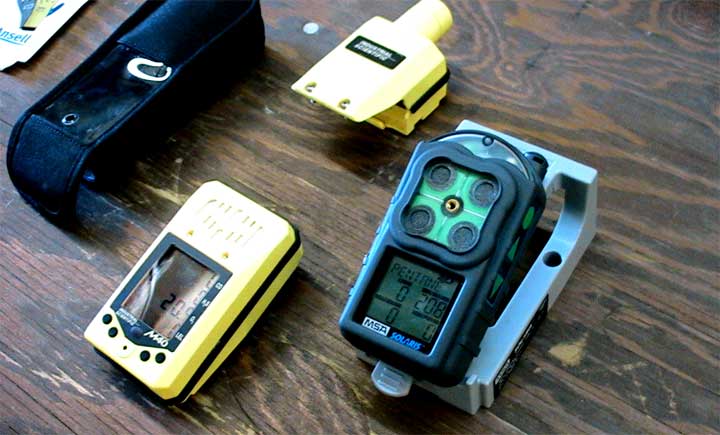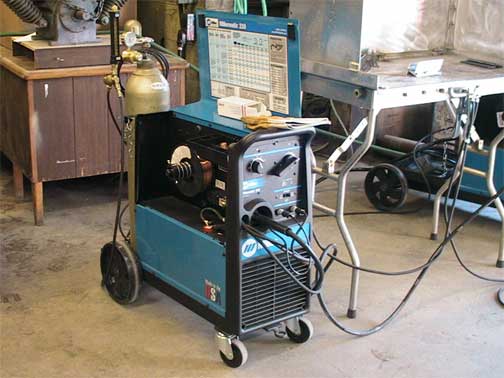 The weather Monday morning was typical of the last while at about 5º but the enthusiasm shown by those on hand was inspirational and everyone seemed in good spirits as they showed off the tricks and techical features of the gadgets.

The measuring and boring tool display below is the kind of thing that a person really has to experience to realise the complexity of so many problems and how those problems go away when you have the right tools to get the right measurement.

I look forward to next year's trade show to see what is new and of course the main event will be the coffee and donuts.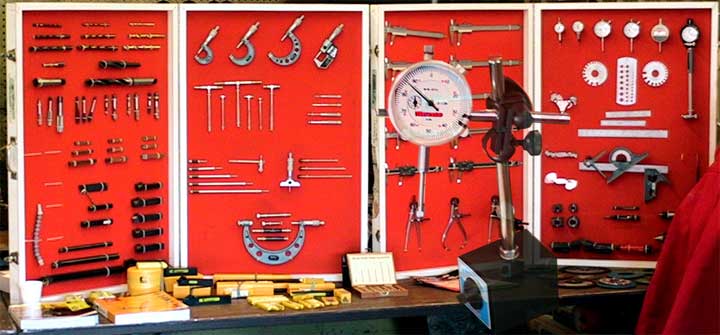 Return to Ensign - Return to Saskatchewan News
This page is a story posted on Ensign and/or Saskatchewan News, both of which are daily web sites offering a variety of material from scenic images, political commentary, information and news. These publications are the work of Faster Than Light Communications . If you would like to comment on this story or you wish to contact the editor of these sites please send us e-mail.
Editor : Timothy W. Shire
Faster Than Light Communication
Box 1776, Tisdale, Saskatchewan, Canada, S0E 1T0
306 873 2004