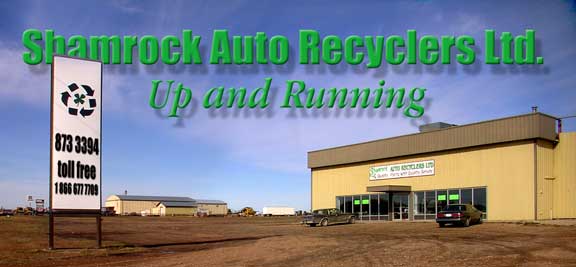 FTLComm - Tisdale - Tuesday, October 2, 2001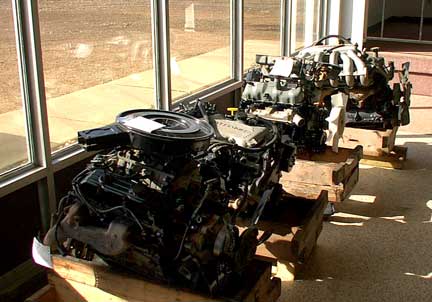 After being in auto salvage for seven years Pat Allan and his brother Todd have turned their experience and energy loose on the Tisdale and area market.

With this excellent facility, a rapidly expanding inventory and the equipment to get the job done Tisdale is likely to be a site for accessing used parts for much of this part of Saskatchewan.

Twelve vehicles were purchased this morning as the new company adds to the growing stock which are rapidly reduced to usable parts. Vehicles are obtained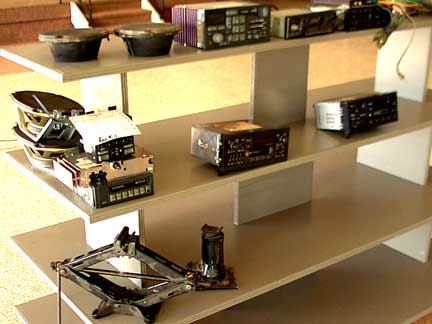 from SGI and Alberta sources and disassembled for salvage.

The sad lesson every person who gets into even a minor accident is that a damaged vehicle is worth less than the sum of its parts, largely due to the labour intensive nature of rebuilding a damaged machine.

At the same time there is a steady demand for auto parts of all kinds. With three vehicles in our family each one of those machines has needed parts in the last month from minor to major items. So it is easy to see how this business had great potential.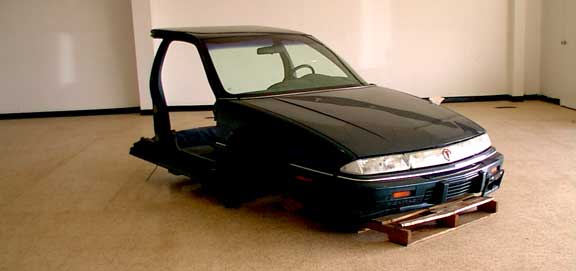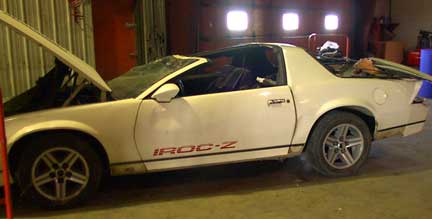 In some cases vehicles like this Camero will be sold complete to someone who will rebuild the vehicle while others are parted out in the shop with the parts sold and going into inventory.

But as the parts build up Pat and Todd have what ever part a customer is looking for. Their inventory is growing fast but they can access parts from other wreckers and this
reported made a request and Pat was able to come up with the hard to find equipment in minutes.

The company has a pay loader to move vehicles around and a large truck for transport. The facilities include storage space and a shop designed specifically to disassemble vehicles. The waste bodies will be stacked and crushed each year after the valuable parts are removed. Though in its beginning stages Pat and Todd are running the show themselves they expect to employ skilled mechanics to handle the vehicles as the business build and customers become aware of this source for automotive parts.

We at Ensign would like to welcome Shamrock Auto Recyclers Ltd. to the Tisdale marketplace and we wish them success and prosperity in the years to come.