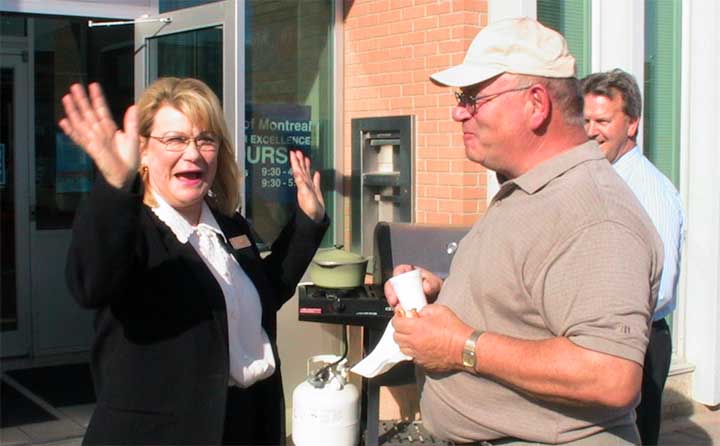 Tisdale welcomes new Bank of Montreal
manager, Myrna Bobryk
FTLComm - Tisdale - Wednesday, October 6, 2004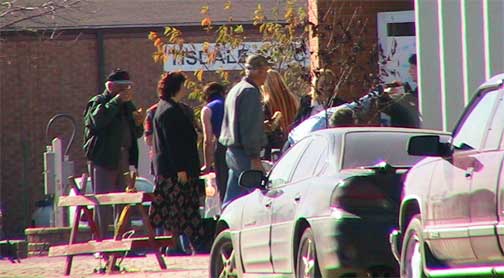 Absolutely perfect weather at noon Tuesday for lunch on the new sidewalk in front of the Bank of Montreal as one of Tisdale's outstanding citizens, Loran Forer bid farewell to the community he has served for so many years on and off the ice and on many important community committees.

Loran was serving up hot dogs and told me he just couldn't turn down the offer he had to go to a job in Prince Albert and this community is going to miss him.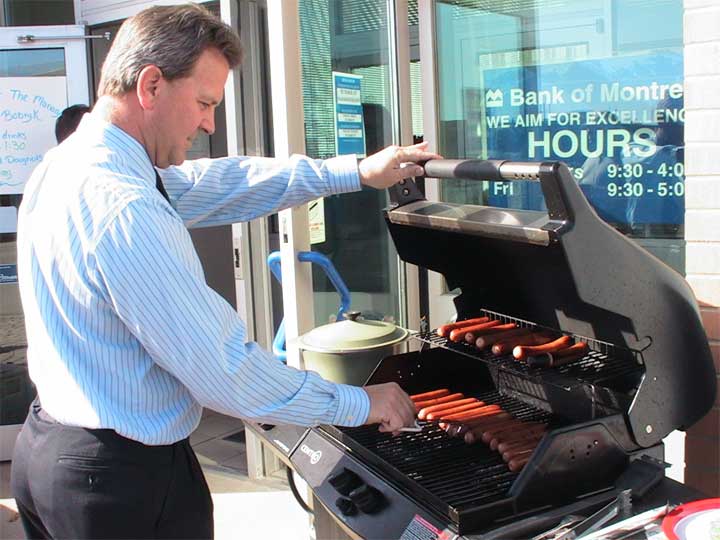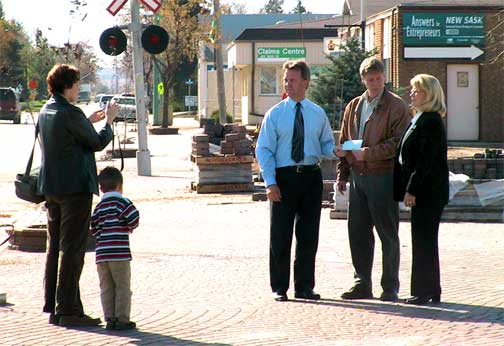 The Bank of Montreal used this occasion to formally hand over the cheque for their contribution to the downtown, town square renewal project. As Ms. Todd captured the moment for the Tisdale Recorder and Mr. Homstol accepted the cheque on behalf of the planning committee.

Myrna Bobryk has taken the helm at the Bank of Montreal and was in excellent spirits (top of page) as there was about three of us who showed up just as the staff were setting up the noon lunch at the bank's front door.

It was a great idea and amazing luck with the weather to hold the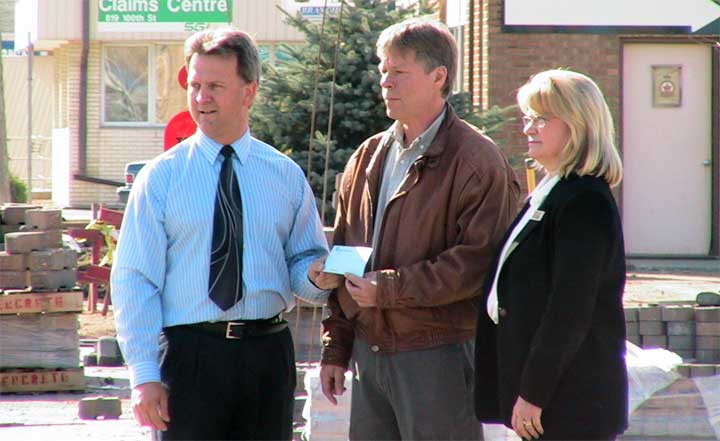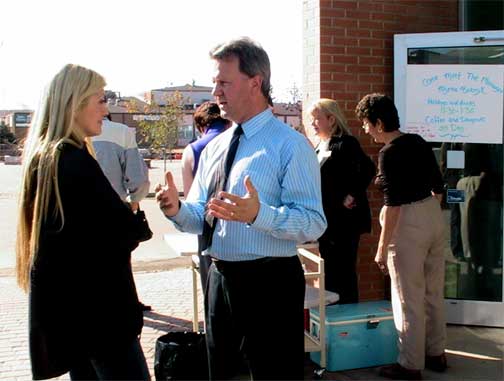 as if gave Loran and Myrna an opportunity to meet their customers in an informal way over coffee and a dog dog

The four banks play a very major role in the commercial scene in Tisdale and scene that has taken a major hit with Zellers closing its outlet in the Tisdale Mall. The loss in rent alone is around $360,000 for the Mall and without a constant flow of customers, all business in the community are going to feel the pinch. But Tisdale and its agricultural and manufacturing based economy is extremely resilient and there is no loss of confidence it the business community. Tisdale's population remains stable and as a market place, it is doing as well or better than its neighbours.
Return to Ensign - Return to Saskatchewan News
This page is a story posted on Ensign and/or Saskatchewan News, both of which are daily web sites offering a variety of material from scenic images, political commentary, information and news. These publications are the work of Faster Than Light Communications . If you would like to comment on this story or you wish to contact the editor of these sites please send us e-mail.
Editor : Timothy W. Shire
Faster Than Light Communication
Box 1776, Tisdale, Saskatchewan, Canada, S0E 1T0
306 873 2004