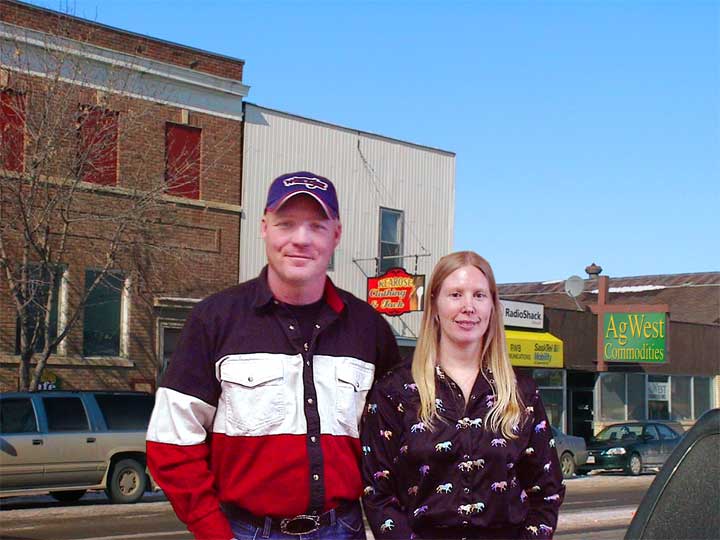 Kearose Clothing & Tack Opens today
FTLComm - Tisdale - Tuesday, March 15, 2005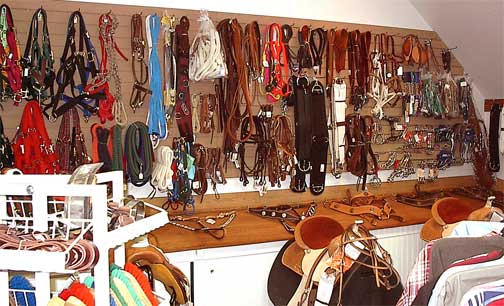 Brett and Tenny Keating have opened their store in downtown Tisdale. Tenny launchered her stable business several years ago and expanded it into Kearose Trader, a successful online riding supply and service site. As business and interest grew the couple decided to expand and put up an outstanding indoor riding arena.

As part of the operation a tack shop and clothing line sales room is part of the arena complex.

Today the new store was opened here in town in the former plumbing shop which many years ago used to be a restaurant.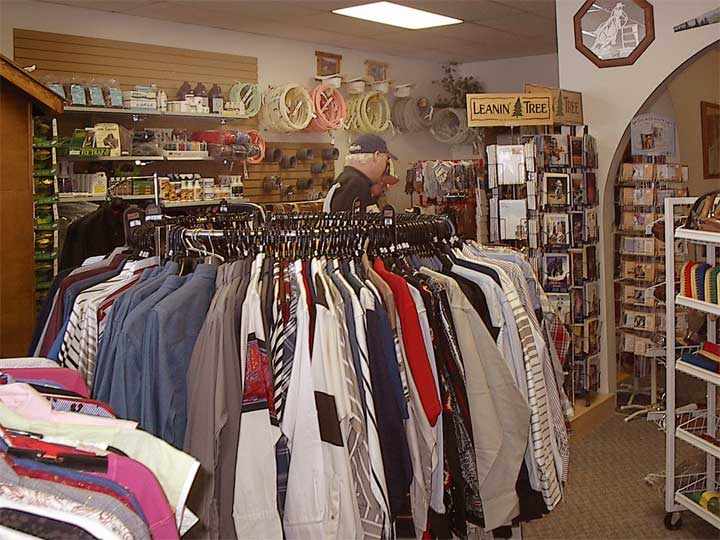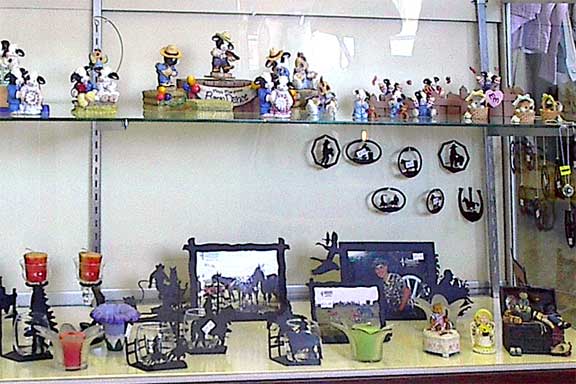 The new store has been completely updated and crammed with a huge line of clothing, tack and an amazing variety of other goods including these collectables and even some furniture.

Mrs. Roseveld will look after the store (873-4566) as Brett and Tenny concentrate on the ongoing activities are the arena near Mistatim..

A specialty shop like this one is a major boost to the Tisdale marketplace as customers from a very wide area will find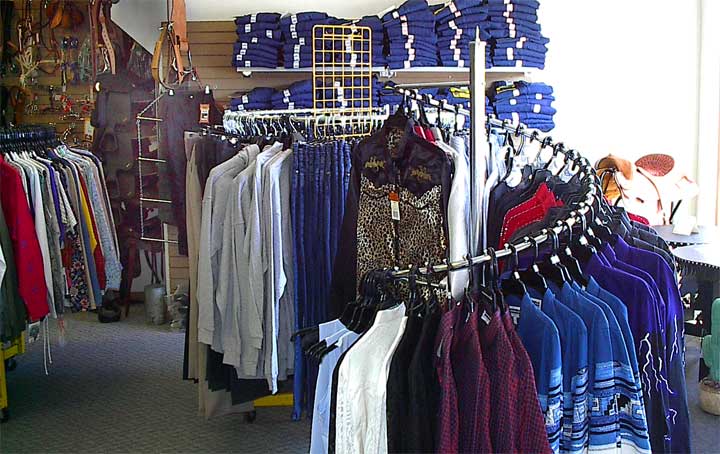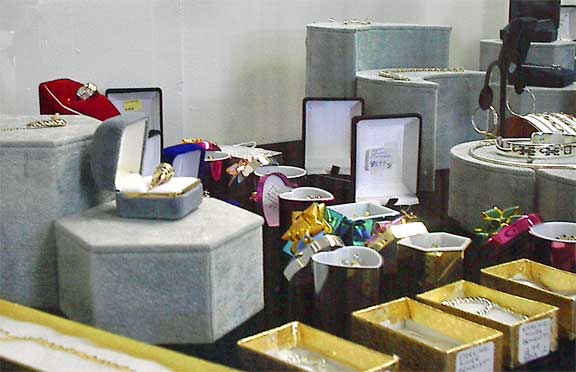 This outlet perfect for the products that are so often very hard to locate suppliers.

One interesting display included in the shop is a full line of jewelry from Melanie Kinnee's KgK Jewelry.

The inventory and variety in this store's stock is really impressive and customers will not have to be horse fanciers to take advance of this store's products.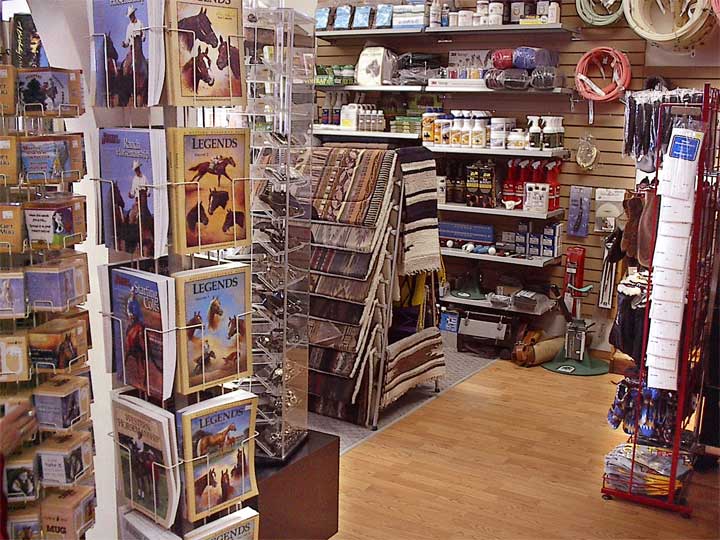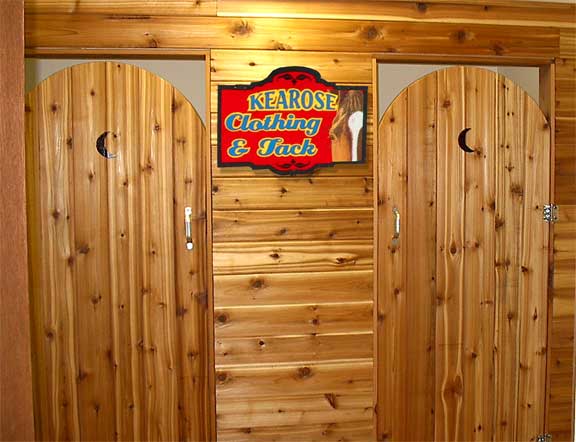 With displays and stock the front portion of the store doesn't have room for the change room to try on some of the clothes for sale so you have to slip down the hallway to the change rooms (right).

Tenny can be reached on line both at her web site or by e-mail.

We all want to welcome Kearose Clothing & Tack to the Tisdale business community and wish Tenny and Brett the very best in this exciting venture.
Return to Ensign - Return to Saskatchewan News
This page is a story posted on Ensign and/or Saskatchewan News, both of which are daily web sites offering a variety of material from scenic images, political commentary, information and news. These publications are the work of Faster Than Light Communications . If you would like to comment on this story or you wish to contact the editor of these sites please send use-mail.
Editor : Timothy W. Shire
Faster Than Light Communication
Box 1776, Tisdale, Saskatchewan, Canada, S0E 1T0
306 873 2004