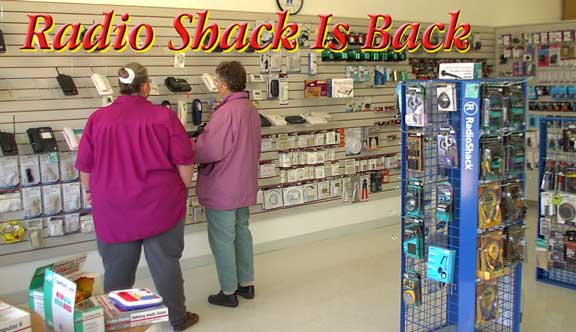 FTLComm - Tisdale - October 2, 2000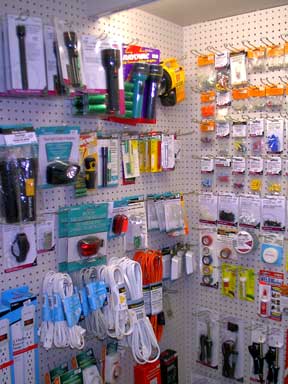 The grand openning is not until later this month but Monday to Friday RWB Communications, the Cell phone distributor for this part of the world has taken on the Radio Shack franchise.

Radio Shack is one of those marketing companies that has really had its ups and downs largely because of corporate decisions that have not always been in synch with the actual marketplace and the demands of customers. Believe it or not Tandy, the original owner of the company was a leather store that decided to franchise.

With a huge number of electronics stores hoping to catch the wave in the 1970s Tandy got involved in some amazing projects with home computers and there are a lot of people who first realised that expectations of a coming electronic revolution when they checked out the very expensive Tandy Computers that were among the first personal computers on the market and mass marketed.

Here in Tisdale we had a Radio Shack outlet in the mall up until four years ago when it just no longer was a viable business and closed down. But Tisdale's economy is remarkably different then it was four years ago and with this downtown location and its expected low overhead this business has a shot.

Electronic parts and equipment are sold in a variety of stores in Tisdale right now and most will not even notice the competition because Radio Shack has almost always sold to a much different market and even though they do move to the mainstream at times they are much more likely to
stimulate, rather than depress business in other stores as customers from rural areas will come into town to pick up products from the massive weekly advertising that the company feeds itself with and those customers will shop and compare with other merchants for electronics and other products.

This spacious store has its excellent line of Motorola, Nokia and Auditron cell phone line and is an outlet for SaskTel.

Conventional telephones and accessories have become a major product line for Radio Shack in recent years complimenting their walls of little parts.

A year and a half ago Radio Shack got itself into a major problem with marketing as it tried to go head to head with Walmart, Canadian Tire and of course Canada's giant consumer marketer Zellers. Radio Shack nearly bit the dust and signed on some major manufacturers to carry more mainstream products. Panasonic stereo and television lines became part of the Radio Shack inventory and in computers they went to the lower priced consumer market lines produced by Compac and Lexmar printers.

So welcome back Radio Shack.