We all appreciate the consequences of small businesses closing in a community like our own so it was a relief to discover that with the closing of the Dollar Store in the Tisdale Mall an entrepeneur and local businessman has stepped in and re-opened the store under a new name Gifts and Gadgets.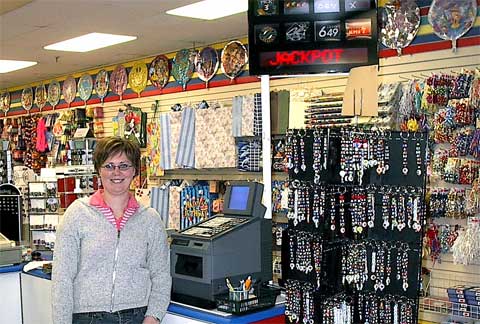 The new owner/manager of this new store is Rick Sawatzky. Rick is not a newcomer to the retail business as he was a long time owner and operator of the Tisdale Radio Shack right in the Tisdale Mall. When he closed that business down about nine years ago Rick became the marketing manager of Nuform Packaging which was bought out last year and Rick is a home town guy and had no interest in moving his family to Washington State.
Being involved in local business is more than just running a store front and Rick Sawatzky has played a prominent role in the Tisdale Lion's club and an enthusiastic player on the recreational hockey team the Fat Boys as well as being involved and thoroughly enjoying his life in Tisdale on various slow pitch ball teams.
Besides providing an ample and varied stock of gifts and general houseware the Gifts and Gadgets store has the only lottery kiosk in the Tisdale Mall and it is good to see this service back up and running.